#OscarsSoWhite creator on academy list: 'A lot of work still must be done'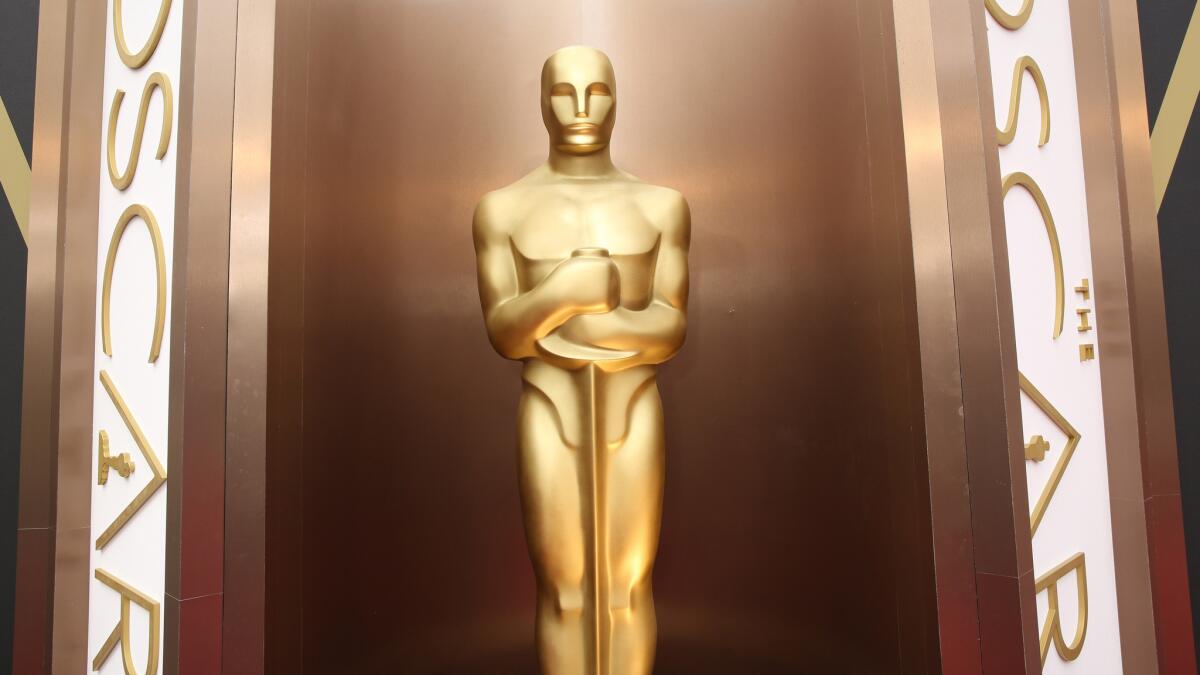 The Hollywood buzzword of the moment has been "diversity," thanks in large part to the hashtag #OscarsSoWhite and its creator April Reign. The former attorney and managing editor of BroadwayBlack.com first began using the hashtag on Twitter following the 2015 announcement of an all-white slate of acting Oscar nominees, and again when the same occurred earlier this year. When the likes of Spike Lee and Jada Pinkett Smith indirectly joined the #OscarsSoWhite movement, the Academy of Motion Picture Arts and Science was prompted to react, making a commitment to diversify its ranks by doubling the number of women and people of color by 2020. Wednesday became the first chance for the organization to work toward its goal with the release of its latest list of invitees, and it's the largest and most diverse class to date.
Moments after the reveal, Reign spoke with the Los Angeles Times via phone about the list and the future of the movement.
What are your initial thoughts on the list?
It seems impressive on first glance. I am encouraged by the inclusion of additional women and people of color and those from marginalized communities. I'm looking at names like actors Daniel Dae Kim, Anika Noni Rose — I'm so excited about them — and in the casting section, Kim Taylor-Coleman and Shaheen Baig; the directors section, Julie Dash and Kiyoshi Kurosawa; documentary, Shola Lynch; and in music, Marcus Miller and Raphael Saadiq. As I read the list, there are definitely some names that were shocking to me from the standpoint of why some of these people aren't already members of the academy. … The academy is righting a wrong here.
All of that being said, when you look at the graph, I still have concerns.
About the only 2-3% change in the numbers?
Yes, a lot of work still must be done. For women, if the academy is supposed to be representative of the population, it should be a lot closer to 50%. And the 11% [people of color], while that may be representative of black people in this country, it definitely is not representative of all people of color in this country. Work still needs to be done. It confuses me because I literally don't know how they are going to reach their own objectives. … But I'm not going anywhere. The goal they set for themselves is laudatory, but if they don't reach it, that tells me they didn't completely think through how their own goals would be implemented.
If that's the case, is it safe to say they responded too quickly?
It's definitely possible, and I think that's why we saw push-back and their walk-back from their original plans for inclusion and diversity. #OscarsSoWhite shone a light on what already existed. Unfortunately, it appears they're being reactionary instead of proactive. So, whether they bit off more than they can chew remains to be seen.
Concerns have been raised about the academy's verbalized commitment to augment some of the voting procedures. Why is that, in addition to people of diverse backgrounds just being able to vote, important?
We each come to the table with our own biases and frames of reference. All humans do, as it should be. But if we're going from 92% white folks to 89% white academy members, that's not a significant enough change to see a shift in the frame of references that are being represented within the academy itself. Even with nearly 700 new members, if the procedures don't change, I'm concerned about what the 2017 academy nominations will look like.
The latest class of invitees is very international. Is that approach a positive one, in terms of them trying to meet their diversity goals?
Absolutely, because we have incredibly talented international filmmakers who should be represented. Like director Israel Cardenas and Kiyoshi Kurosawa, they're great filmmakers. Why shouldn't they, if they have quality work, be members of the academy and be recognized in that way. I think it's wonderful they're reaching out to 59 countries, as they already should have been.
Since #OscarsSoWhite, we've seen a number of other diversity-related hashtags take off, like #WhitewashedOut, #onlyonepercent. What is your take on those and their relation to the #OscarsSoWhite mantra?
I'm happy that more and more people are speaking out, on and off, about the issues of diversity and inclusion. I think it furthers the conversation and is helpful. The #WhitewashedOut and #onlyonepercent hashtags are specific to the Asian American and Pacific Islander community, who obviously have been underrepresented in film. I still stand ready to work with them to make this an even broader topic — because #OscarsSoWhite is already about everyone, all traditionally underrepresented and marginalized communities. I welcome those conversations on how to continue moving this issue forward.
What does the future of #OscarsSoWhite look like? Have you been engaging in any conversations since award season?
Nothing that I can talk about publicly. But I'm still very open to collaborating with anyone inside or outside of Hollywood who wants to have these discussions about diversity and inclusion of marginalized communities. It remains to be seen what the Oscar nominations will look like in 2017, but I will continue to push this issue until there is a wealth of marginalized communities represented in film and entertainment that it no longer needs to be discussed — whether it takes another year or five.
Twitter: @TrevellAnderson
Get our L.A. Goes Out newsletter, with the week's best events, to help you explore and experience our city.
You may occasionally receive promotional content from the Los Angeles Times.