Idris Elba, Emma Watson, Ice Cube among 683 invited to join the movie academy — the largest, most diverse class ever
One of the most exclusive clubs in the world just got a whole lot bigger.
In the latest and most dramatic step by the Academy of Motion Picture Arts and Sciences to diversify the overwhelmingly white and male institution, 683 industry professionals were invited Wednesday to join the nearly 90-year-old organization.
The group of invitees, which included Idris Elba, Brie Larson, John Boyega, America Ferrera, Michael B. Jordan and Chadwick Boseman, was touted as the academy's largest and most diverse new class ever, more than double the 322 members invited last year.
Actor — "The Departed," "Hustle & Flow"
(Genaro Molina / Los Angeles Times)
Actor — "Love & Friendship," "Underworld"
(Jay L. Clendenin / Los Angeles Times)
Actor — "Captain America: Civil War," "Get on Up"
(Rick Loomis / Los Angeles Times)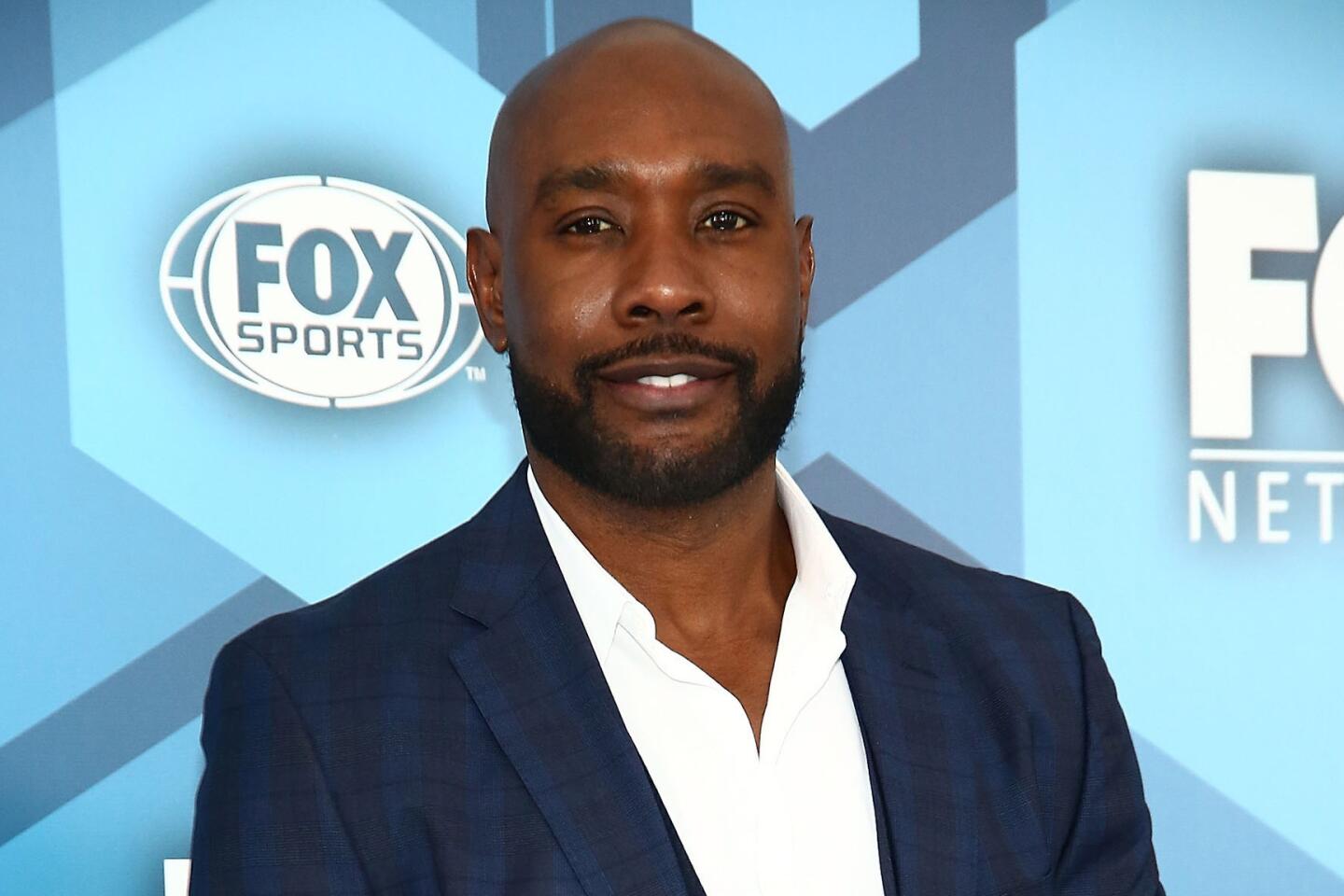 Actor — "G.I. Jane," "Boyz N the Hood"
(Astrid Stawiarz / Getty Images)
Writer — "Creed," "Fruitvale Station"
(Jay L. Clendenin / Los Angeles Times)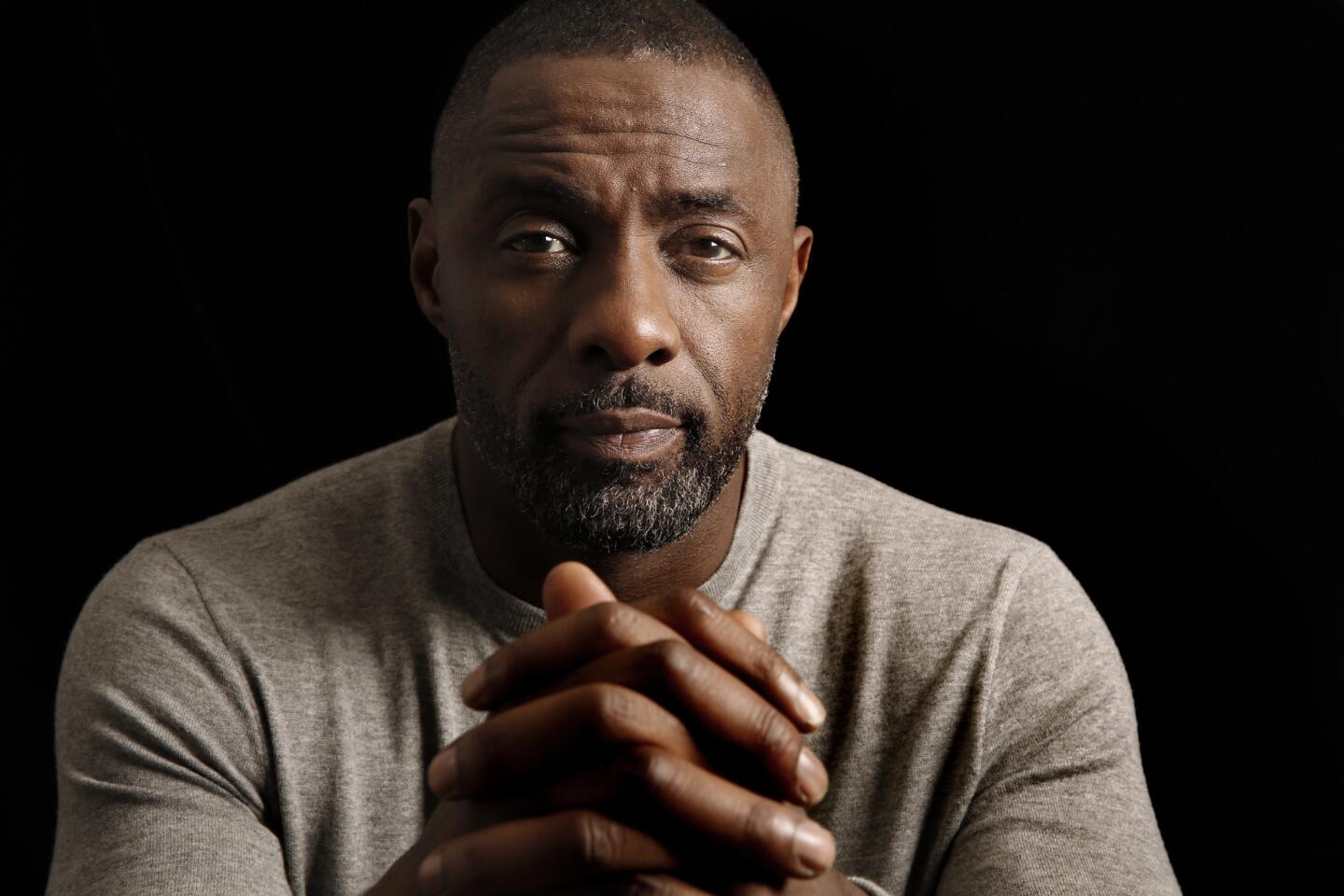 Actor — "Beasts of No Nation," "Pacific Rim"
(Carolyn Cole / Los Angeles Times)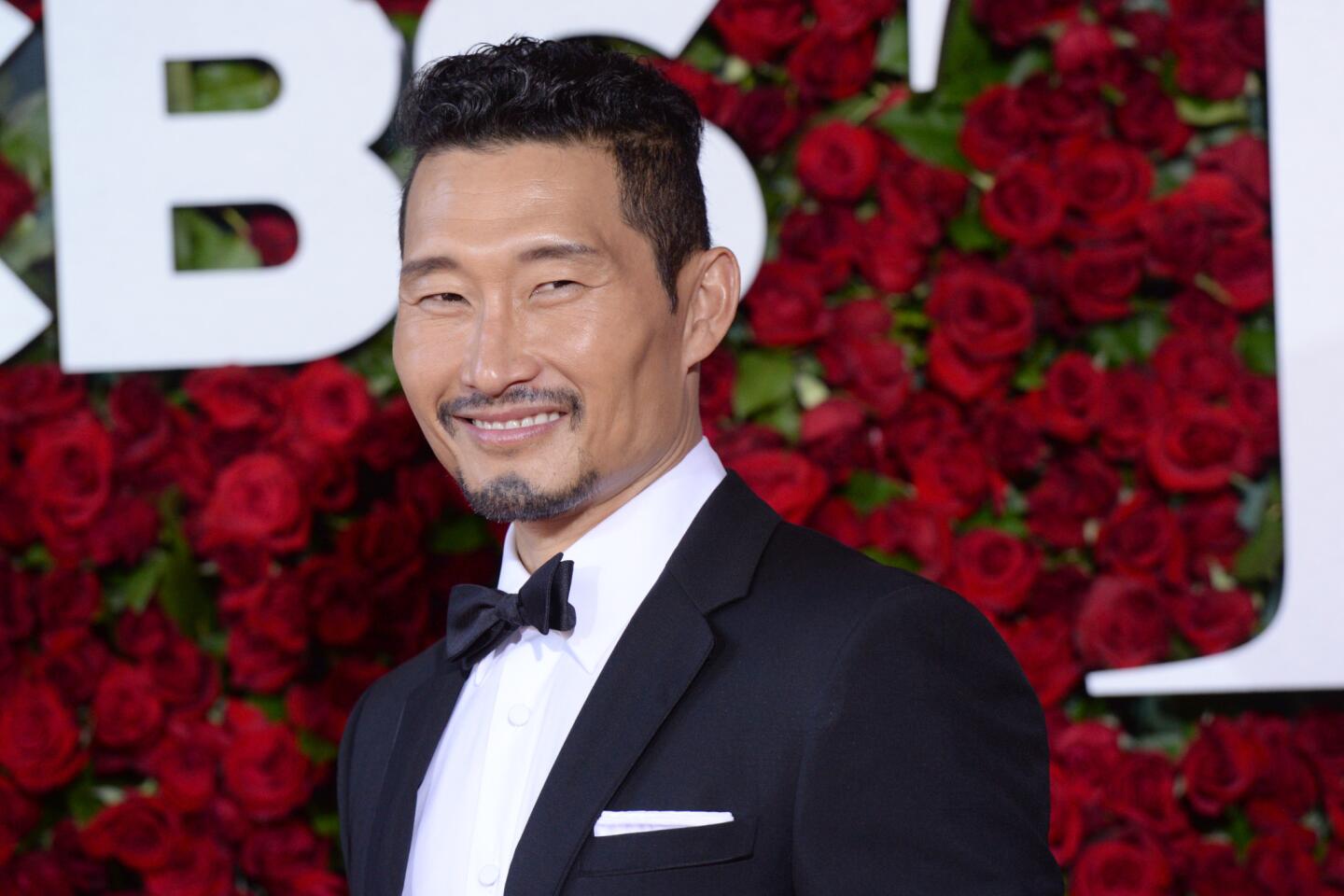 Actor — "The Divergent Series: Insurgent," "Crash"
(Charles Sykes / Invision / Associated Press)
Actor — "Cesar Chavez," "End of Watch"
(Kirk McKoy / Los Angeles Times)
Writer — "Mean Girls"
(Allen J. Schaben / Los Angeles Times)
Actor — "Kill Bill," "Independence Day"
(Valerie Macon / AFP/Getty Images)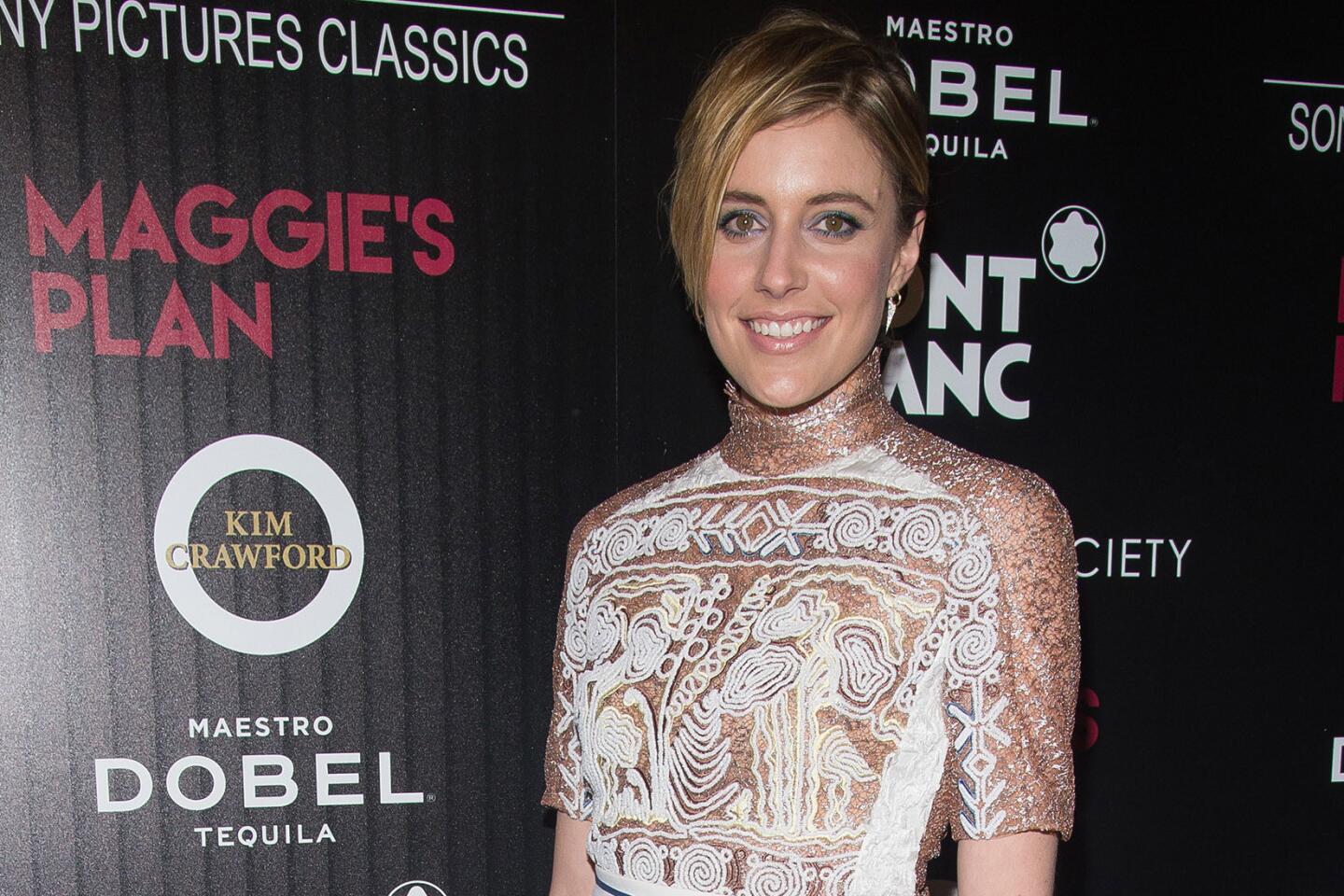 Actor — "Frances Ha," "To Rome with Love"
(Charles Sykes / Invision / Associated Press)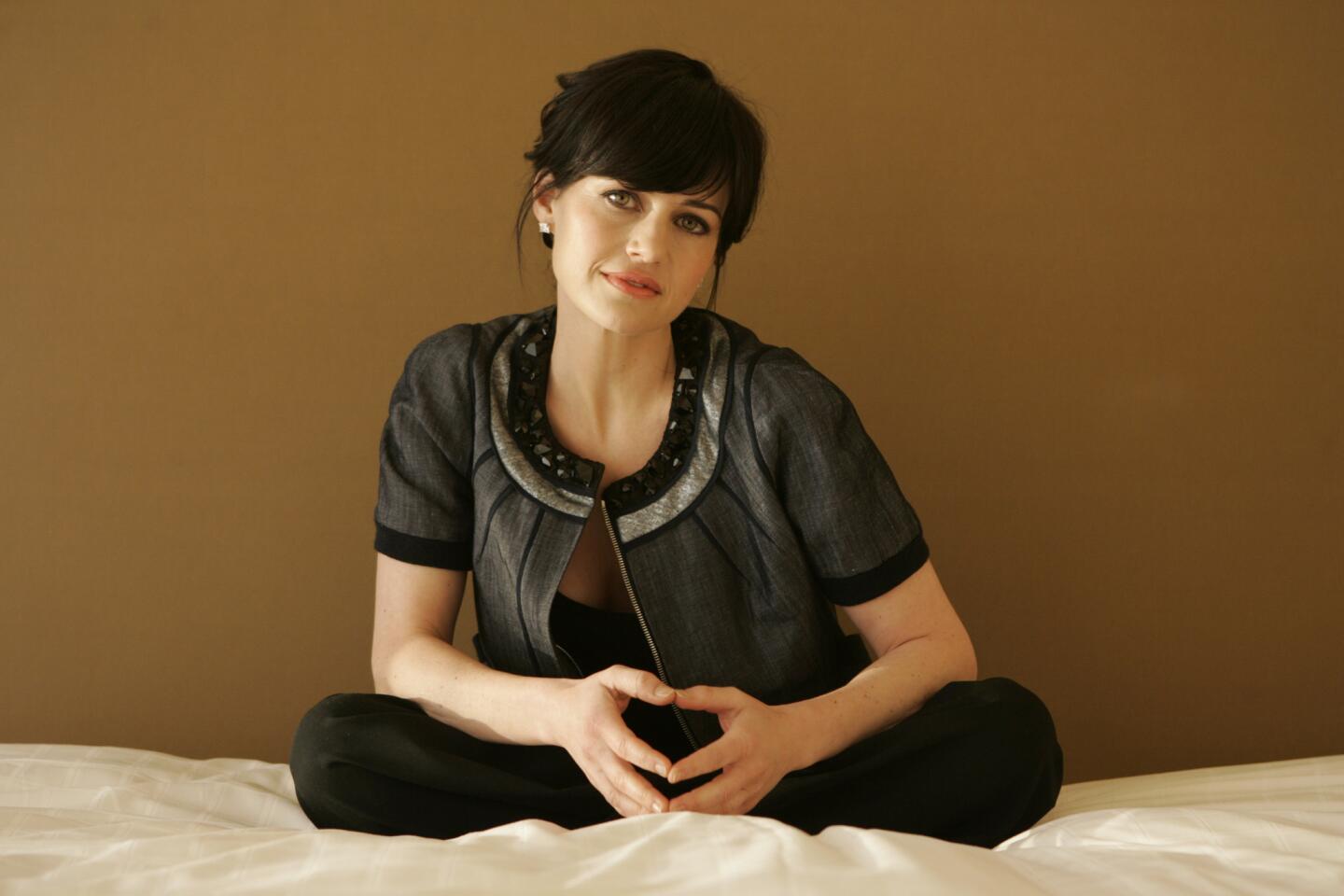 Actor — "Watchmen," "Night at the Museum"
(Lori Shepler / Los Angeles Times)
Actor — "Punch-Drunk Love," "Carlito's Way"
(Ricardo DeAratanha / Los Angeles Times)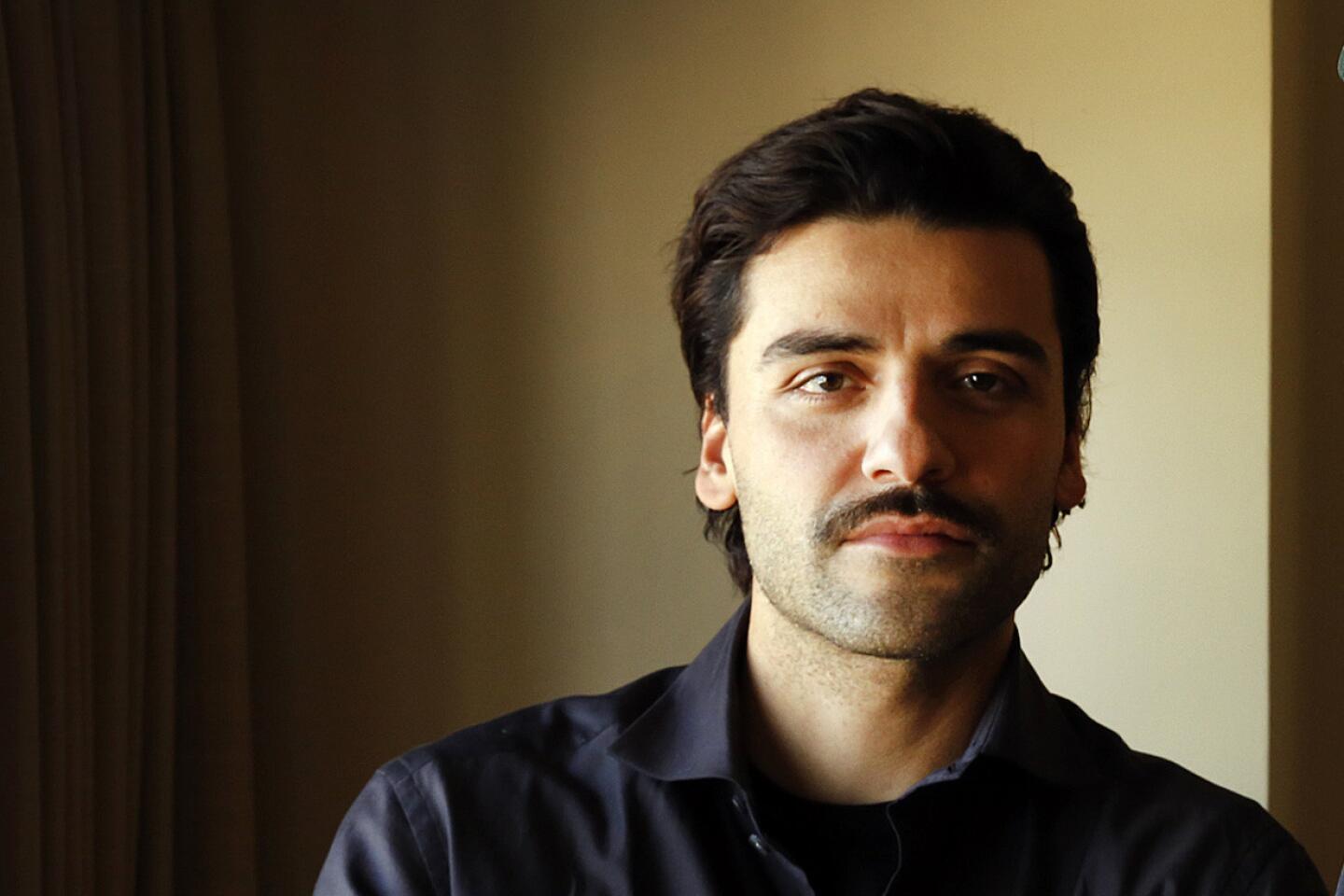 Actor — "Ex Machina," "A Most Violent Year"
(Al Seib / Los Angeles Times)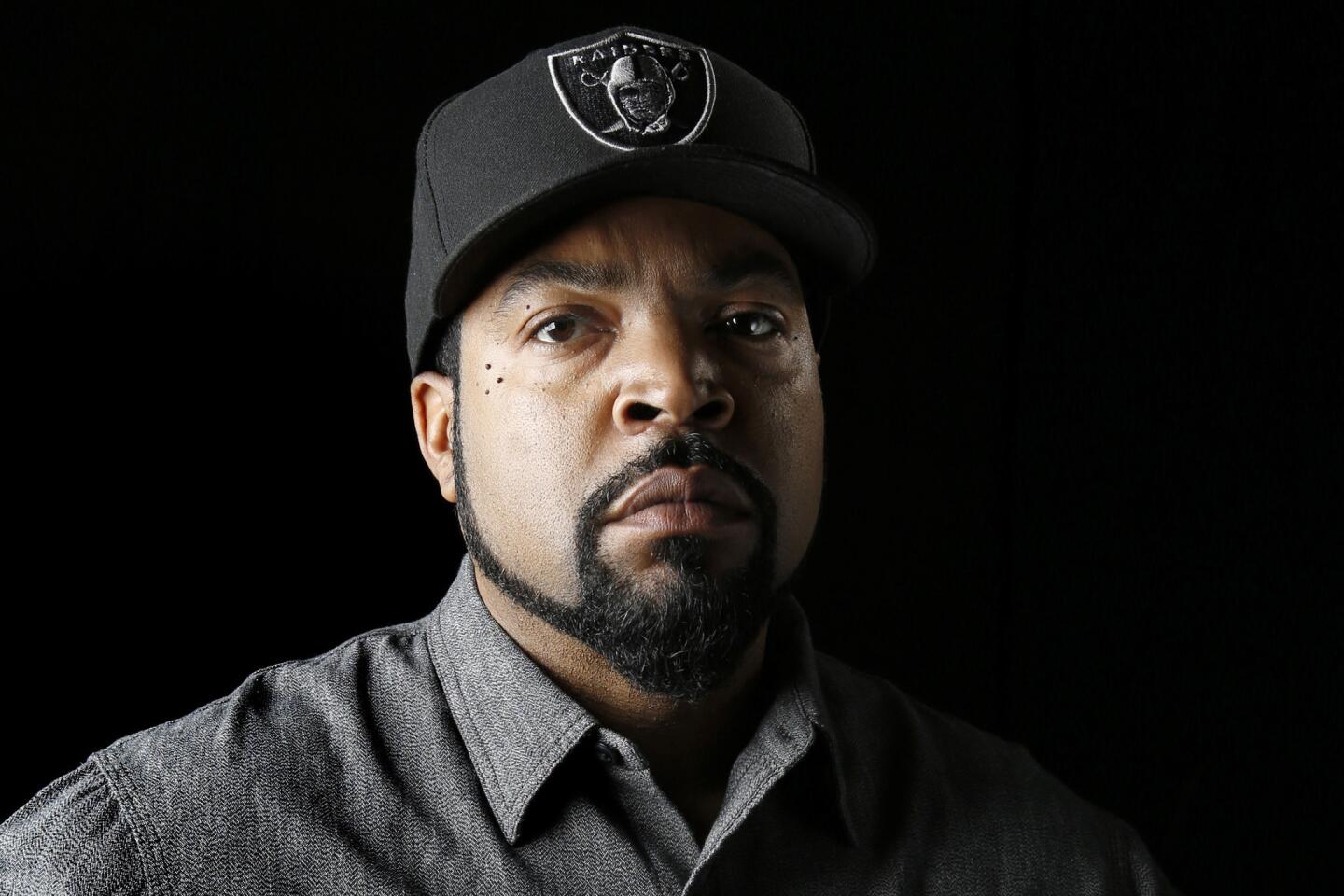 Actor-writer — "Ride Along," "Friday"
(Carolyn Cole / Los Angeles Times)
Actor — "Keanu," "Boyz N the Hood"
(Frederick M. Brown / Getty Images)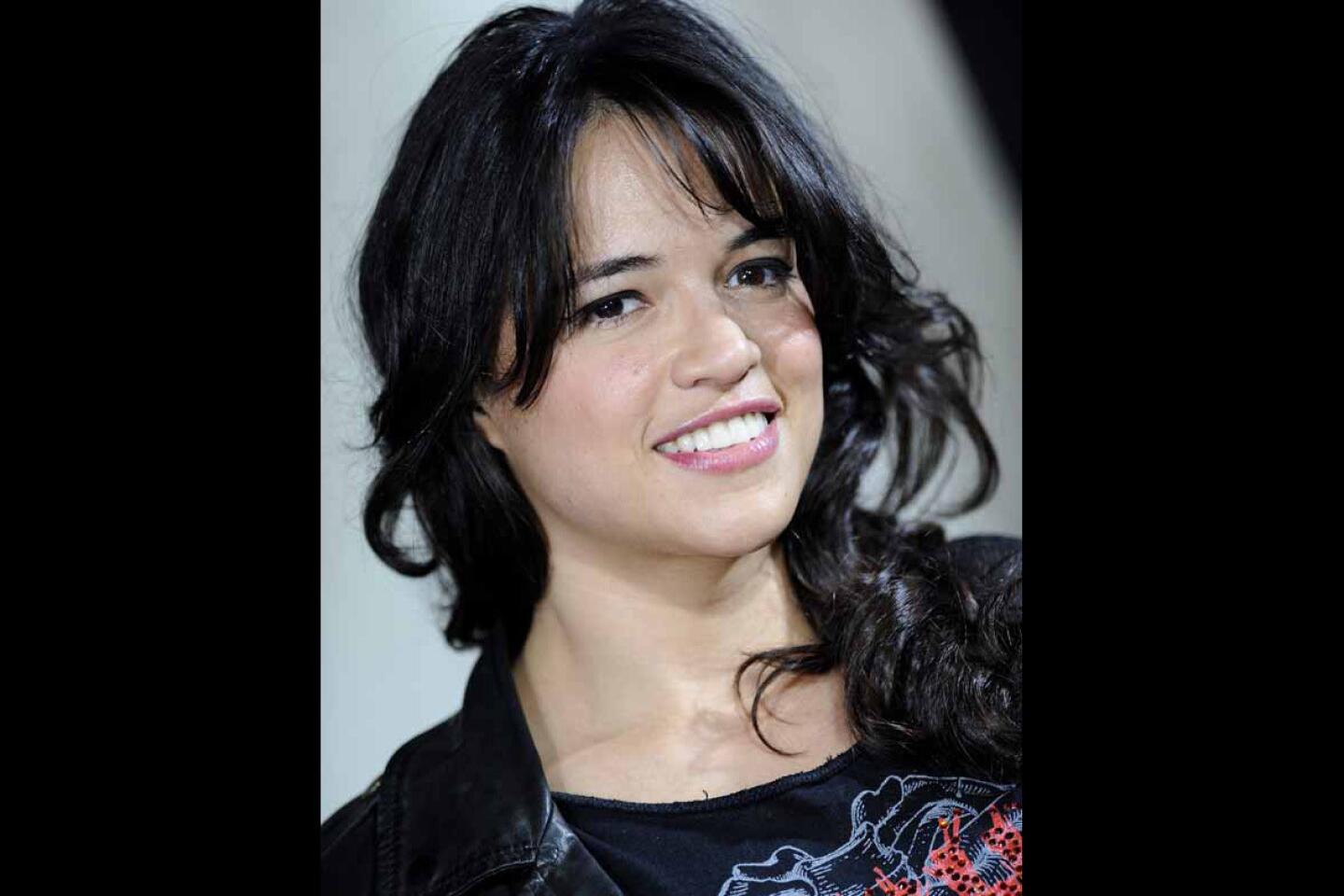 Actor — "Avatar," "Girlfight"
(Paul Buck / EPA)
Actor — "Creed," "Dear White People"
(Genaro Molina / Los Angeles Times)
Actor — "Harry Potter" movies, "The Perks of Being a Wallflower"
(Abraham Caro Marin / Associated Press)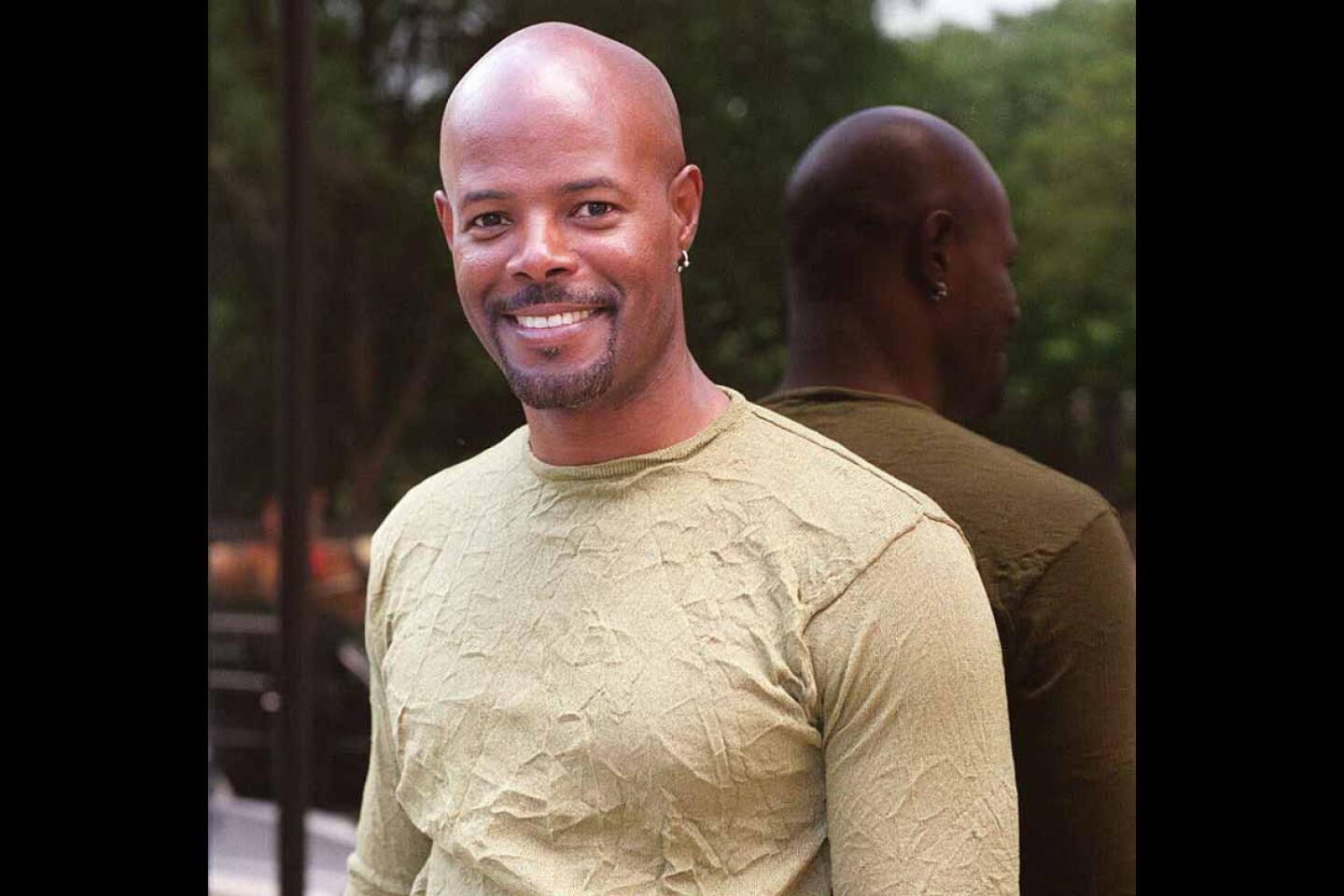 Director — "Scary Movie," "A Low Down Dirty Shame"
(Jim Cooper / Associated Press)
The academy's expansion is part of a diversity push that took on heightened urgency this year in the #OscarsSoWhite uproar, which reached a fever pitch in the run-up to this year's awards telecast.
In January, facing blistering criticism over the lack of nominations for any actors of color for the second year in a row, academy President Cheryl Boone Isaacs announced sweeping changes aimed at doubling the number of women and minorities — then about 1,500 and 535, respectively — in the academy's ranks by 2020. "The academy is going to lead and not wait for the industry to catch up," Boone Isaacs said in a statement announcing the new initiative.
In an interview following Wednesday's announcement, Boone Isaacs said that the large and diverse class is the result a concerted campaign to show that the academy is opening its arms to groups that have been underrepresented.
"What we found is that, as much we tried to get the information out there, it wasn't penetrating in a way that we wanted it to," Boone Isaacs said. "So we've asked all our members to be the ambassadors and pay attention to men and women who have particular skill levels in their area of expertise and get them encouraged and tell us their names so that we can make sure and reach out and connect."
According to the academy's figures, the new class is 46% female, bringing the representation of women in the organization from 25% to 27%. Forty-one percent of the invitees are people of color, bringing minorities' share of total academy membership from 8% to 11%.
Other names on the list include actors Emma Watson, Tina Fey, Oscar Isaac, Tom Hiddleston and Ice Cube and directors Ryan Coogler, Julie Dash, Adam McKay and Patty Jenkins.
If all of the 2016 invitees accept their invitations, the total membership of the academy will reach 7,789
To help broaden the pool of possible candidates, the academy supplemented its traditional membership process with a global recruitment campaign. The academy says the new class includes 283 international members from 59 countries.
The academy's diversity push has itself been met with controversy among some who feel older members have been unfairly tarred with the brush of racism. But academy member Laura Karpman called the new membership class a welcome "sea change" for the institution.
"I am sitting here weeping," Karpman, a composer and member of the music branch, said. "I am so moved by this. For the music branch in particular, it is a historic day." The branch, which has been overwhelmingly white and male, invited 26 new members Wednesday: 12 of them women, 10 people of color.
Although the academy's move on Wednesday represented a significant step toward meeting its diversity goals, reaching its ultimate targets may not be easy, given the historical under-representation of women and minorities in Hollywood. In 2012, The Times reported that Oscar voters were 94% white and 77% male, and by this year those numbers had budged only slightly. (The academy is not seeking to match America's overall demographic breakdown but rather simply to double the numbers of women and minorities in its ranks as of 2015.)
April Reign, creator of the #OscarsSoWhite hashtag that first spread virally on social media in 2015, said that although she's heartened by the new invitees, it's just a first step.
"Work still needs to be done," Reign told The Times Wednesday. "#OscarsSoWhite shone a light on what already existed. Unfortunately, it appears they're being reactionary instead of proactive. So whether they bit off more than they can chew remains to be seen."
To hit its goals, the academy would have to invite at least 375 women and more than 130 people of color each year for the next four years, The Times estimated earlier this year.
Some have wondered whether those numbers can be met without lowering the stringent membership requirements – something the academy's leadership has vowed not to do.
In an interview with The Times in February, former academy President Hawk Koch called the targets "impossible" to reach, saying, "There aren't that many qualified people, period, of any race or gender, to invite each year."
Boone Isaacs pushed back against that notion. "I was always perplexed by those kinds of comments, to be honest," she said Wednesday. "Does anybody know everybody in the film business around the world? None of us do. Our members have been engaged and really paying attention to talent that is everywhere, and that's why we were able to achieve such terrific numbers this year. And we're going to continue."
Boone Isaacs also tried to allay concerns that the academy will seek to cull large numbers of older, white members from its voting ranks in order to shift its overall demographics, a prospect that has stirred a considerable backlash among some rank-and-file members.
"That's never been the case," she said. "There was this thing that got sort of blown up and it didn't matter what I said, it just kept feeding on itself."
Even as the spotlight has been on the academy, documentary filmmaker and academy member Robert Greenwald said the most pressing issue remains increasing diversity in the industry as a whole.
"I'm glad to see them taking the important initial steps," Greenwald said. "But of course the real systemic problem is in making the hiring more diverse, so that there are more and more candidates for the academy to consider."
For her part, "Selma" director Ava DuVernay, who joined the academy in 2013, called the new class "a good start."
"I'm proud of the effort," she told The Times. "It was intentional. It was intense. It was inclusive. And it was imperative. The academy is heading in the right direction on a long road."
josh.rottenberg@latimes.com
Times staff writers Jeffrey Fleishman, Glenn Whipp and Tre'vell Anderson contributed to this report.
MORE:
After #OscarsSoWhite, Academy clears the air about new membership rules
Oscar's exclusive club is about to get bigger and more diverse: What you need to know
Advocates behind #OscarsSoWhite talk about their plans to keep fighting for change
---
UPDATES:
4:26 p.m.: The article was updated with a quote from #OscarsSoWhite hashtag creator April Reign and others.
3:08 p.m.: This article was updated with quotes from academy President Cheryl Boone Isaacs and others.
12:45 p.m.: This article was updated with percentages of invitees who are women or non-white.
From the Oscars to the Emmys.
Get the Envelope newsletter for exclusive awards season coverage, behind-the-scenes stories from the Envelope podcast and columnist Glenn Whipp's must-read analysis.
You may occasionally receive promotional content from the Los Angeles Times.