French auteur Bertrand Tavernier takes film lovers on an incredible 'Journey' through the past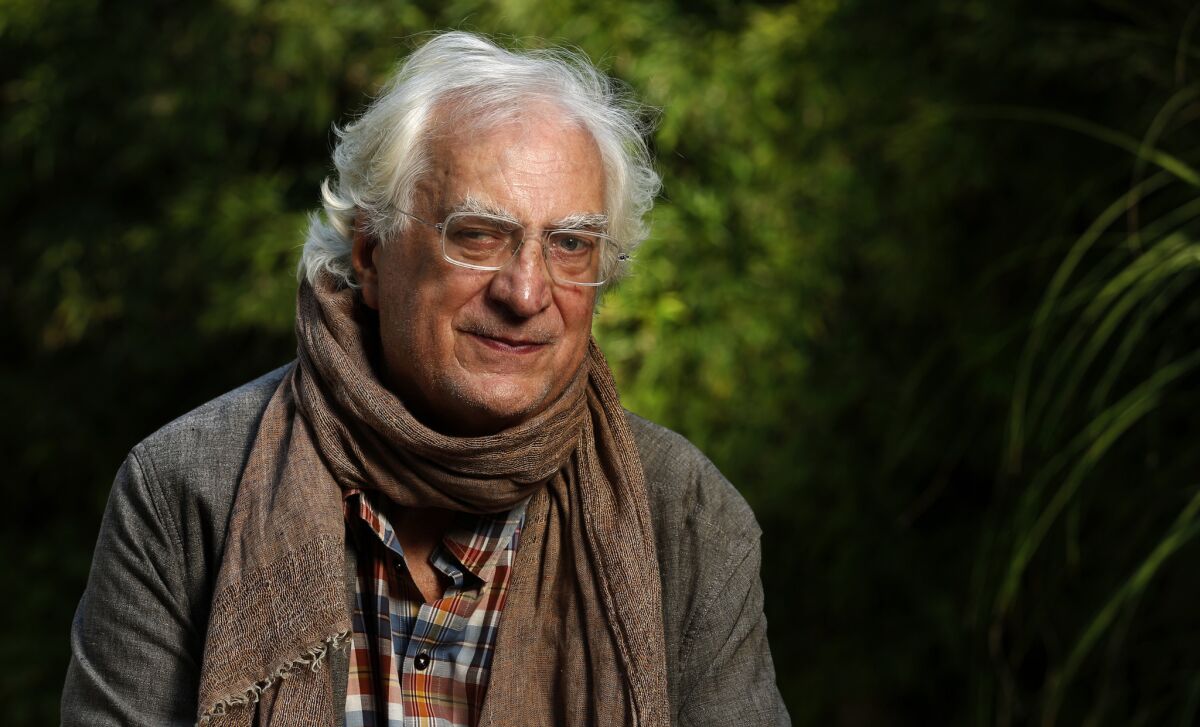 The hottest ticket at the 2016 Cannes Film Festival, the film people pushed and shoved hardest to get into, was not a heavy drama or heartbreaking romance, but a three-hour-plus documentary on the history of French cinema. If you don't think that sounds scintillating, you don't know Bertrand Tavernier.
Tavernier is more than the director of the 190-minute "My Journey Through French Cinema." At age 76 he's had a remarkably long and varied cinematic career. This encompasses work as a film historian, a dramatic director whose more than two dozen films include the Oscar-winning "'Round Midnight" and "A Sunday in the Country," even a publicist who helped promote some of the key films of the French New Wave.
More than any of this, and linking them all, are Tavernier's analytical powers and his enthusiasm, both of which are on view in "Journey," which is now playing at Laemmle's Royal.
Settled comfortably on a sofa in the Beverly Hills guest house of Irwin Winkler (his "'Round Midnight" producer), the director was in Los Angeles recently, checking in with fellow devotees like Leonard Maltin and Quentin Tarantino on the way to showing his documentary to eager audiences around the country.
MORE: 'My Journey Through French Cinema' is a deeply personal and passionate trip »
Given that Tavernier is as formidably articulate in English as he is in French, the chance to talk to him personally about this film in particular and film culture in general was too tempting to pass up.
The director refers to "Journey" as "a film of admiration and gratitude," an opportunity to "share my passions, to share with audiences what I have discovered. I wanted it to be personal, moving, funny — everything cinema was for me.
I live in a world where I see a growing ignorance about films and books of the past. People are completely taken over by the tyranny of the present.
— Bertrand Tavernier
"As I was becoming old enough to see the grave, I wanted to express how grateful I am not only for the joys these filmmakers gave me, but for the fight they put up, the courage they had."
"Journey" covers French film from the start of sound to the early years of the New Wave, with emphasis on classic directors like Jean Renoir and lesser known names like Edmond T. Gréville, stopping when Tavernier himself became a feature director with 1974's "The Clockmaker of St. Paul." If these pictures are firmly rooted in the past, that's the way he thinks it should be.
"Those films gave us so much material, so much to think about; I want to throw light on them, on how alive they are," the director explains. "I live in a world where I see a growing ignorance about films and books of the past. People are completely taken over by the tyranny of the present."
Tavernier admits to being inspired by two earlier documentaries by Martin Scorsese, 1995's "A Personal Journey With Martin Scorsese Through American Movies" and 1999's "My Voyage to Italy," but points out that while "Marty had a huge team" he himself had but five people to work through an enormous amount of material.
"We were trying to get rights, negotiating deals for 600 clips from more than 100 films. Before that, we discussed 1,200 to 1,500 clips and had to watch 1,000.
"Some films had no material or the rights were not completely clear or people were asking for too much money. We never had a problem with the people making films, it was the people holding the rights."
Still, despite maneuvering through all this cinema, Tavernier is not done with French film. He is working on a completely different TV series about "all the people I left out. I have so much remorse, so much guilt, about leaving out [Robert] Bresson, [Max] Ophüls, [Jacques] Tati, [Jean] Grémillon — one of the most underrated directors — [Marcel] Pagnol, [Henri-Georges] Clouzot. It's going to be eight hours and it's not enough, I would need 10."
When you put a label on a film you put it in a box, it prevents you from from discovering what makes a film unique.
— Bertrand Tavernier
A marvelous raconteur, Tavernier loves to tell stories about the filmmakers he's known, his mentors Jean-Pierre Melville and Claude Sautet and giants like the one-eyed American director Raoul Walsh, who told Tavernier he stopped a meddlesome producer from visiting his set by dropping his glass eye in a cup of coffee, wiping it off and putting it back in the empty socket.
Tavernier gets especially animated when talking about the excitement of discovering previously little known films he considers gems, like 1958's "Police Judiciaire," a procedural by Maurice de Canonge, "a director who most of the time was a lousy director. But this is really rewarding, so you have to be always open-minded."
If Tavernier loves movies unreservedly, what he can't abide is the culture's habit of categorizing them. "I don't like the idea of schools of filmmaking, like the New Wave or poetic realism," the director explains. "When you put a label on a film you put it in a box, it prevents you from from discovering what makes a film unique. All my life I have fought against general statements. I refuse these fights; I want to praise all kinds of films."
One of Tavernier's favorite anecdotes involves director John Boorman visiting the deathbed of the great British filmmaker David Lean.
"Lean took his arm and said, 'John, we had a great life, we made films.' Boorman said, 'They tried to stop us,' and Lean replied, 'Yes, but we fooled them.' He died the next day."
ALSO
French thriller 'Moka' builds tension with a grieving mother on a mission
'Dawson City: Frozen Time' details the astonishing discovery of a treasure-trove of forgotten film
Get our L.A. Goes Out newsletter, with the week's best events, to help you explore and experience our city.
You may occasionally receive promotional content from the Los Angeles Times.