Review: 'The Big Short' somehow makes the '08 housing collapse entertaining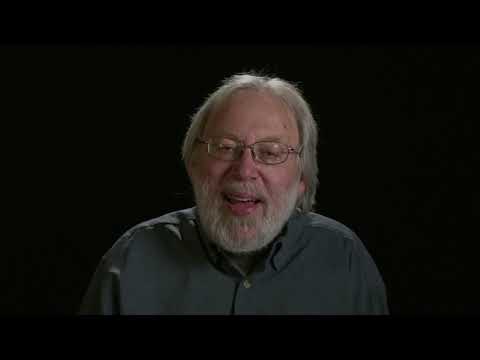 Kenneth Turan reviews "The Big Short," starring Steve Carell, Ryan Gosling, Christian Bale and Brad Pitt. Video by Jason H. Neubert.
Los Angeles Times Film Critic
Making an anarchic, absurdist comedy about 2008's housing market collapse and the global financial crisis that followed is as unlikely as the collapse itself. But that catastrophe happened, and that very funny movie, "The Big Short" is here to wonder at and enjoy.
Making comedies about serious situations used to be, in the days before raunch ruled at the box office, a Hollywood tradition. Ernst Lubitsch and his writers made Communism funny in "Ninotchka," and writer-director Preston Sturges took on political corruption in "The Great McGinty" and poverty and incarceration in "Sullivan's Travels."
SIGN UP for the free Indie Focus movies newsletter >>
Working very much in that tradition, director Adam McKay (who co-wrote with Charles Randolph) has taken off from Michael Lewis' best-selling book about the men who bet against the hugely successful subprime mortgage bond industry and come up with a funny, energetic and self-aware film that manages to entertain without diluting the complications — or the gravity — of its subject matter.
McKay is best known for the work he did with Will Ferrell, guy-centric comedies like the "Anchorman" films and "Talladega Nights." And, with a cast headed by Christian Bale, Steve Carell, Ryan Gosling and Brad Pitt, the profanity-laden humor of macho camaraderie is much in evidence here.
Pitt is not just a co-star, his Plan B Entertainment production company bought "The Big Short," as it did an earlier Lewis book, "Moneyball," which also celebrated an outlier (in that case a baseball general manager) who questioned conventional wisdom.
But getting you to root for, as Lewis has said, "people who are betting on the end of the world," people who made billions while others lost everything, is a trickier business, so much so that five of this story's six protagonists chose not to use their real names in the script.
"The Big Short" has made that happen by emphasizing the eccentric outsider status of these individuals, something audiences tend to respond to, and by using jazzy narrative techniques, like having Wall Street banker Jared Vennett (Gosling) speak directly to the audience. And by the amusing use of a group of celebrity explainers who enlighten in highly unconventional ways.
So we see "The Wolf of Wall Street" actress Margot Robbie, in a bubble bath no less, talking to us about mortgage backed securities, celebrity chef Anthony Bourdain comparing the making of collateralized debt obligations to turning old fish into fresh fish stew, and Selena Gomez joining world class economist Dr. Richard Thaler to talk about his idea of extrapolation bias. Like the rest of the film, it's both engaging and informative.
Before the explainers can get into the act, Gosling's Vennett lays the groundwork for the story, talking about changes in the financial world that turned bankers into people that went to strip clubs instead of country clubs.
Despite this veneer of unshakable prosperity, there were "outsiders who saw the giant lie at the heart of the economy," the fact that packaging mortgages into bonds was much riskier than conventional wisdom imagined.
Introduced first is Michael Burry (Bale), a money manager who had suspicions about the contents of those bonds as early as 2005. As an antisocial eccentric, someone who dresses surfer casual and listens to heavy metal music when he works, Burry (the only protagonist whose real name is used) is right in Bale's wheelhouse, and even sent the actor his own clothes to wear in the film.
Hedge fund manager Mark Baum (Carell) is Burry's total temperamental opposite, a disruptive personality often apoplectic with righteous anger at the wrongs of the world. (As a boy in yeshiva, we're told, he spent his time searching for inconsistencies in the word of God.)
Baum hears about Vennett's suspicions about the housing market and, after a wacky presentation by the banker, gets on the skepticism bandwagon. But not before his team of wary analysts (Rafe Spall, Hamish Linklater, Jeremy Strong) go on the ground in Florida to determine just how bad the mortgage situation is.
The last group "The Big Short" follows is a pair of up and coming twentysomething money managers, Jamie Shipley (Finn Wittrock) and Charlie Geller (John Magaro), who also get a whiff of the problem and are mentored by lone wolf Ben Rickert (an amusing Pitt), a conspiracy theorist with doomsday on his mind.
To this film's credit, even though it places audiences on the side of its protagonists, it doesn't let us forget that there were consequences to what Wall Street did, that millions of Americans suffered because of the actions of a few.
But even as it is emphasizing the fraudulent nature of things, "The Big Short" never neglects to be entertaining, with Barry Ackroyd's cinematography and Hank Corwin's editing really moving things along. The film packs in so much information and comedy, it would be fun to see it twice: not just to take in what it has to tell us, but also to laugh all over again.
------------
'The Big Short'
MPAA rating: R, for pervasive language and some sexuality/nudity
Running time: 2 hours, 10 minutes
Playing: In general release
Get the Indie Focus newsletter, Mark Olsen's weekly guide to the world of cinema.
You may occasionally receive promotional content from the Los Angeles Times.