'Boundaries' director Shana Feste has a message for male critics about her dogs, dad and pot movie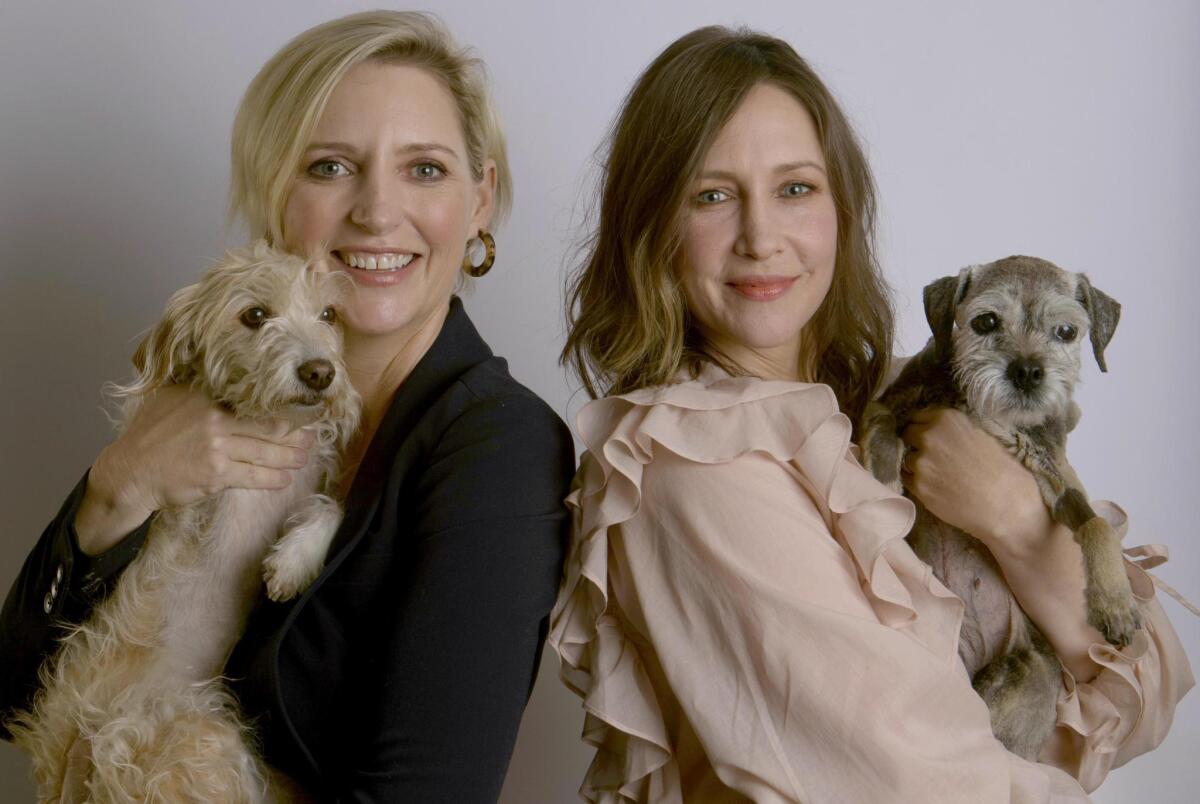 Making a movie that's based on some of the most intimate, vulnerable and contemptible moments of your life is an ambitious undertaking — even more so if its cast includes your own dog.
Loretta, the endlessly friendly 8-year-old terrier mix of writer-director Shana Feste, initially wasn't supposed to appear in "Boundaries," the Sony Pictures Classics dramedy in which Vera Farmiga plays a single mother on a cathartic road trip with her troublesome father (Christopher Plummer), her troubled son (Lewis MacDougall) and a motley crew of rescued animals. When the scene needed another stray dog for the on-screen journey, Loretta seized the supporting role.
"Every time I'd yell action, she'd run to me because she heard my voice!" laughed Feste, who also has another dog, three cats and three kids at home. "I either had to whisper or have my first [assistant director] call 'action,' because it was just too distracting."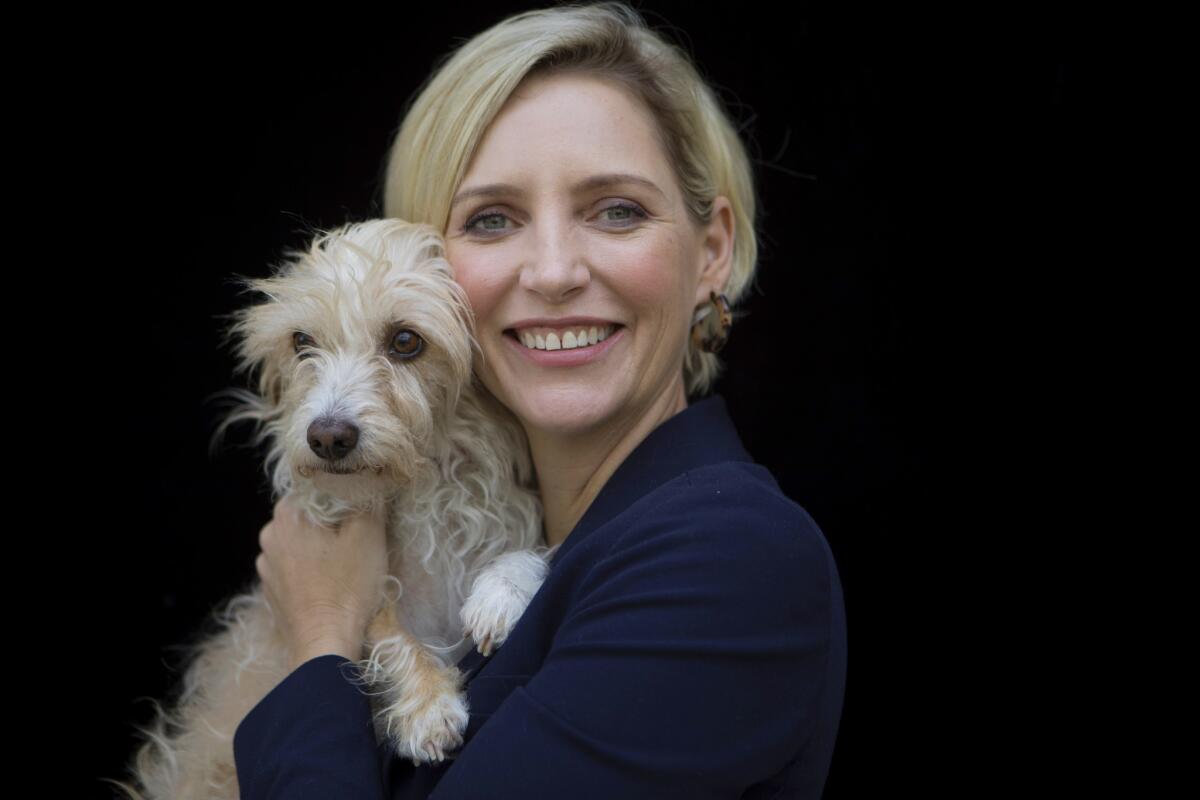 Feste, who also directed the Gwyneth Paltrow film "Country Strong" and the "Endless Love" remake, felt pushed to write "Boundaries" not only to highlight a character who's adept at rescuing animals, but also to try and decode her strained relationship with her father, a humorous and heavily tattooed Texan who spent his life in and out of prison, multiple marriages and Feste's childhood in Los Angeles.
David Fincher never had to show 'Seven' to a room full of critics and go, 'Oh, my God, these are all middle-aged women who love 'The Notebook.'
— Shana Feste, director
Her most cherished memories of her father are their cross-country road trips. "We'd get in his truck and I knew, for those few days," Feste recalled, "I'd have him all to myself."
For Farmiga, the Oscar nominee of "Up in the Air" and Emmy nominee of "Bates Motel," the movie's emotional journey was arduous but appealing.
"It asks questions that I've been mulling my whole life: How do we love our loved ones if they're ill-equipped to love us in the way that we need to be loved? Maybe because they didn't know how to love you or weren't capable of providing that?" explained the notoriously private actress.
For two years she'd tried cutting "that psychic umbilical cord" connection with a particular family member of her own. "About the time that we finished the film, I started pulling back on that cord because my disappointment, my frustration, my agony has to do with my expectations. That's what the film is about: acknowledging all of your pain, suffering and disappointment, and seeing your loved ones for who they are — and accepting them."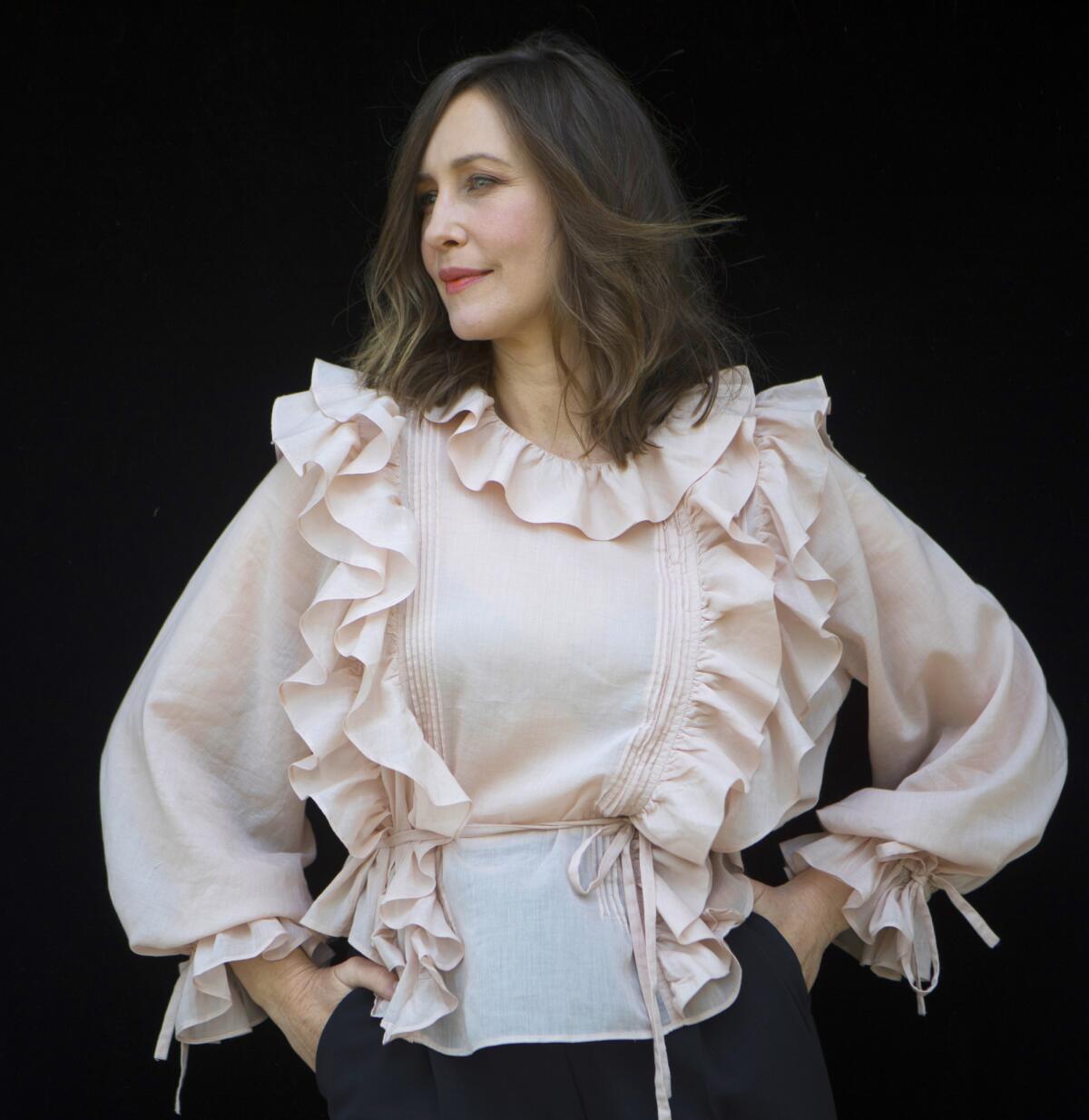 While Feste's script includes a slew of scenes based on her real life, one particular bit, in which Farmiga's character Laura confronts her on-screen father about his sporadic absences, is pure fiction.
"That's the amazing thing about screenwriting: I can write something that I would never have the courage to say to my father, and I can write the perfect response that I always wanted my father to say to me," Feste said with a smile. "And it helps when you have Christopher Plummer saying it!"
Feste's real-life father, who died last year, never saw the completed "Boundaries" script, but he appeared in a scene and he weighed in on Plummer's casting.
"He wanted Willie Nelson to play him," Feste said, "but when he met Christopher he was taken by him!"
In the scene Feste got her father to do, he played a customer of Plummer's character Jack, who makes detours and pit stops to sell some homegrown marijuana — a yet-to-be-legalized transaction during the time the film is set. Plummer makes for a charismatic drug-dealing octogenarian, and Christopher Lloyd, Bobby Cannavale and Peter Fonda play some of his clients.
"He's easy to befriend, he reeks of charm and he's just a good sport. It's easy to uppercut him, and he slugs back," Farmiga said of Plummer, "and then we're combing Zillow between shots."
"The only disappointment for me," she added, "is that I thought we'd be harmonizing 'Edelweiss' [from 'The Sound of Music'] and he's just not into that. He's a total stick in the mud about it."
A surprising side effect of "Boundaries" is its normalizing snapshots of those who use cannabis, recreationally and medicinally: a cancer patient, a blues musician, a Buddhist monk and more. They're not laughing nonsensically as most pot smokers do in Hollywood stoner comedies; they're simply staring straight into the camera, practically inviting the viewer to stare right back.
"I wanted to show the humanity of his customers and not look at them in a judgmental way at all, because my father didn't, ever," said Feste, who grew up with her father's pot stashed casually around the house. "There were Ziploc bags full of marijuana everywhere, and I would just take a fistful, put it in my jeans pocket, and get to school."
When pot was legalized in California, "my friends were so surprised and overjoyed, and I went, 'Who cares?'" she said. "It was just like, it's about time, guys."
"Boundaries," which opened Friday, debuted earlier this year at the South by Southwest Film Festival. One thing Feste noticed immediately at the Austin, Texas, festival is that the reviews coming in were all by male film critics — an accurate sampling of the discipline's lack of diversity but not necessarily representative of Feste's target audience.
"Look, David Fincher never had to show 'Seven' to a room full of critics and go, 'Oh, my God, these are all middle-aged women who love 'The Notebook,' I'm [screwed].' I make films for women, and every time I look in, I see the same critics who reviewed my first film 12 years ago," she lamented, empathizing with filmmakers of various racial and gender identities, and "anyone who has never seen themselves represented and are making films for people like them but are being reviewed by the same people. It really needs to change."
Farmiga echoed, "That's crazy, there's gotta be a way to hear more voices." And maybe there will be, possibly before the release of Feste's next film, which begins production in January: "Run, Sweetheart, Run," a feminist horror film about an L.A. woman's walk home in the middle of the night after a date gone terribly wrong.
"That's an actual nightmare," asserted Feste, already predicting the puzzlement of male critics: "What, you were threatened out there? You didn't feel safe?"
ALSO
Review: 'Boundaries' takes the road all too quirkily traveled
'Bates Motel's' Vera Farmiga and more Emmy contenders on whether they get frustrated with their characters' bad choices
Tough scenes, rocky starts: Vera Farmiga and more TV drama actors dish
Get the Indie Focus newsletter, Mark Olsen's weekly guide to the world of cinema.
You may occasionally receive promotional content from the Los Angeles Times.