Britney Spears has a secret cameo in 'Corporate Animals'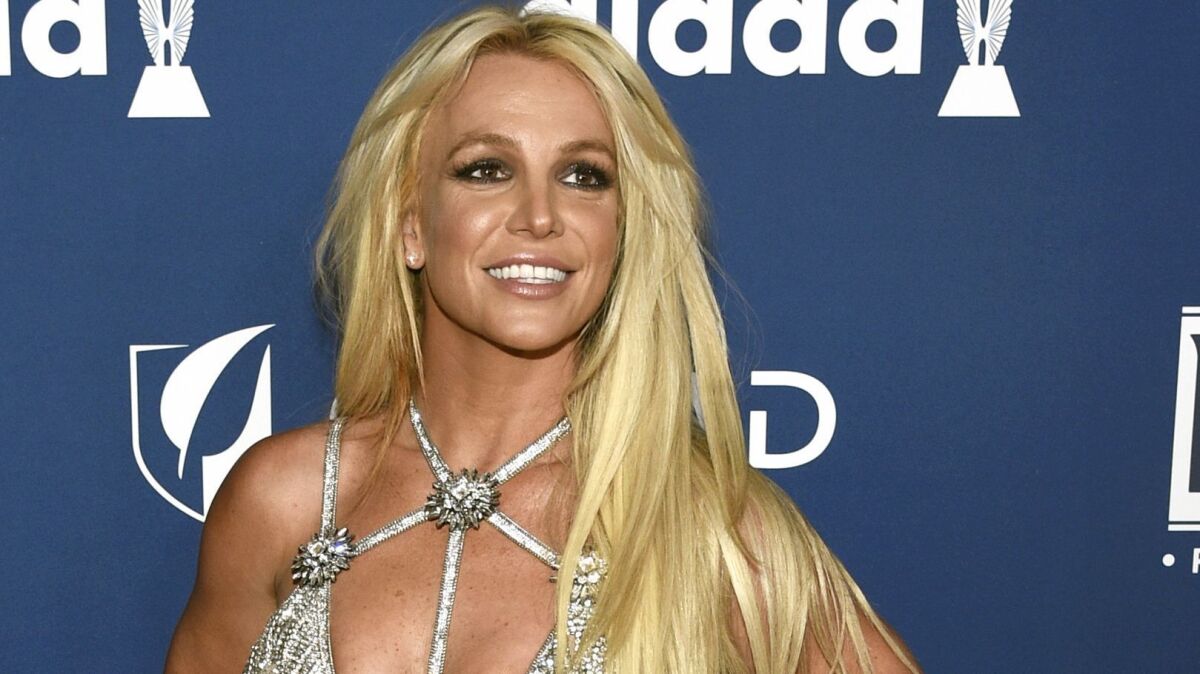 Britney Spears has an upcoming movie cameo that was so secret that even one of the stars didn't know about it.
"Corporate Animals" director Patrick Brice and stars Demi Moore, Karan Soni and Jessica Williams dropped by the L.A. Times Studio at the Sundance Film Festival on Monday to discuss the horror comedy, which will premiere Tuesday. And it turns out the interview was just as revelatory for one of the cast members.
During the discussion, Williams was pleasantly surprised to learn that Spears has a cameo in the film.
Brice explained how one of the characters in "Corporate Animals" is obsessed with Spears and reaches a point where he thinks he is hearing her speak to him through the walls.
"Through a series of connections we were able to get 10 minutes of her time to record this, which was so awesome," said Brice, who added that he hadn't planned to reveal the news until later.
Watch a clip from the interview with Williams' reaction to the news below.
Twitter: @tracycbrown
---
Get the Indie Focus newsletter, Mark Olsen's weekly guide to the world of cinema.
You may occasionally receive promotional content from the Los Angeles Times.