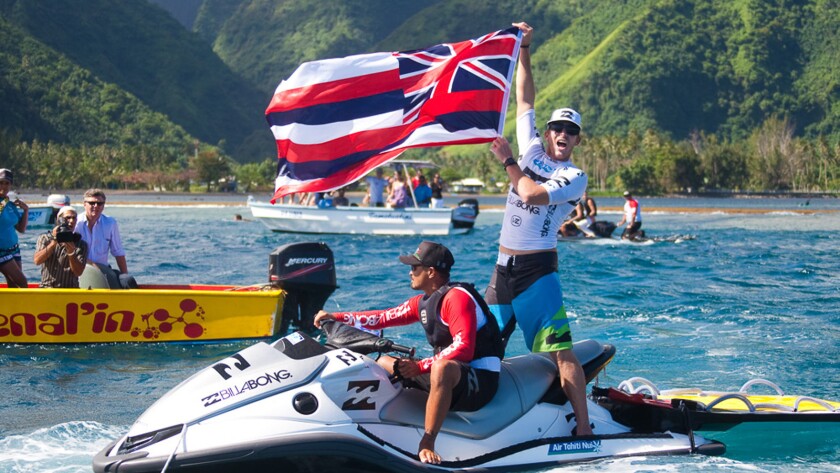 Contrasting pro surfer Andy Irons' success on the waves with his struggles with bipolar disorder and drug addiction, "Andy Irons: Kissed by God" presents a holistic view of the man, who died in 2010. To the unintiated, the documentary effectively communicates his talent as an athlete while offering deeper insight into his experience for both his fans and those who face similar challenges — or know those who do.
Directed by Steve and Todd Jones, the documentary uses a combination of home movies, intimate interviews, archival footage and gorgeous underwater cinematography to walk through Irons' life. It begins with his brother Bruce and his tears over Irons' death, then rewinds to Irons' birth in Hawaii through his ascension to professional surfing, and his struggles with mental health.
The documentary doesn't shy from detailing Irons' problems with opioid addiction and bipolar disorder as well as the darker parts of his relationships with his brother (and fellow surfer) as well as his professional rivalry with Kelly Slater. The honesty works toward the film's benefit, and its most effective moments outside of Irons' surfing feats are the raw interviews with Bruce Irons and Andy's widow, Lyndie. Awe-inspiring and emotional, "Andy Irons: Kissed by God" ably strikes a balance between a standard sports doc and a biography of a man whose internal battles were as challenging as his competition.
-------------
'Andy Irons: Kissed by God'
Not rated
Running time: 1 hour, 40 minutes
Playing: 7 p.m. only May 31, Fathom Events at AMC, Regal, Cinemark and other theaters
See the most-read stories in Entertainment this hour »
---