Review: Elwes has 'Bad Luck' to be miscast in satirical misfire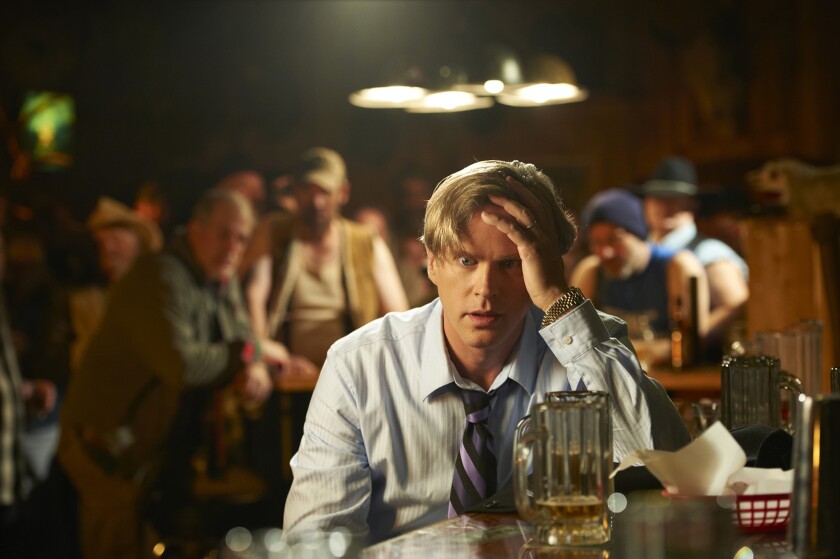 Cursed with obnoxiously broad characters and nonsensical plotting, "A Bit of Bad Luck" is an intended backwoods satire that runs hopelessly off-course from the outset.
Cary Elwes, traveling a mighty long distance from his beloved "Princess Bride" role, stars as Brooks Caldwell, a self-important Seattle attorney who's cheating on his unbalanced timber heiress wife (Teri Polo) with his latest mistress (Agnes Bruckner) in a rural Washington motel.
Upon awakening the next morning to find the younger woman unconscious and sprawled on the bathroom floor next to an emptied pill bottle, he frantically attempts to make a clean getaway, only to find himself held virtual prisoner in the podunk town of Creechville, populated by an assortment of nutcases.
Back in the day, Charles Grodin could have masterfully pulled off this sort of pompous, increasingly ruffled character who still manages to elicit audience empathy, but the miscast Elwes essentially plays the same annoyed/annoying note ad nauseam.
It's a tone shared by this 2-year-old film, a tell-tale first feature written and directed by Seattle-based lawyer John Fuhrman, which, despite taking an abrupt third-act plot turn, remains stuck in a tediously unfunny rut somewhere between Twin Peaks and Hooterville.
-------------
'A Bit of Bad Luck'
Not rated
Running time: 1 hour, 26 minutes
Playing: Laemmle NoHo 7, North Hollywood; also on VOD
---
Inside the business of entertainment
The Wide Shot brings you news, analysis and insights on everything from streaming wars to production — and what it all means for the future.
You may occasionally receive promotional content from the Los Angeles Times.