Review: Fearless drama 'The Light of the Moon' captures aftermath of sexual assault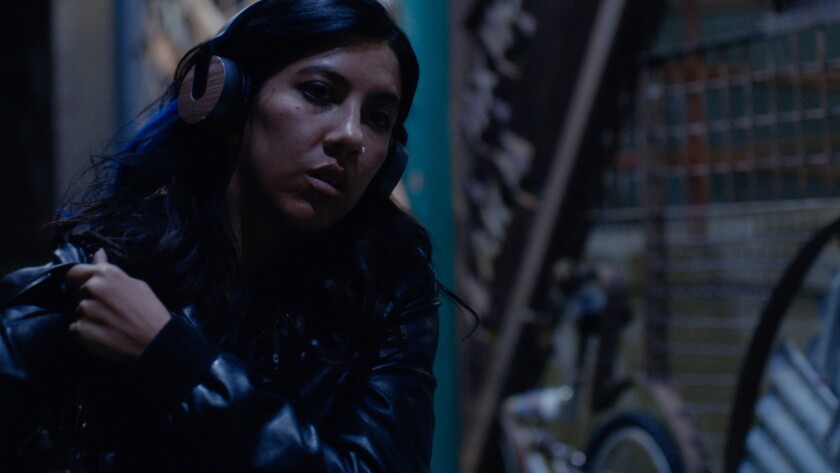 Arriving amid the ground-shifting cultural conversation about sexual assault, "The Light of the Moon" is especially timely. But this unflinching look at one woman's rape and its consequences would be hard-hitting and revelatory in any season.
Writer-director Jessica M. Thompson brings experience as an editor of documentaries to her feature debut, and her research in this case makes for a clear-eyed film that's clinical in its specifics. Character dynamics are no less crucial to the story's impact, with Stephanie Beatriz and Michael Stahl-David powerfully persuasive as, respectively, the assault victim and her boyfriend.
"Victim," though, is the last label Beatriz's character would cop to. The "Brooklyn Nine-Nine" star plays Bonnie, a young architect who's living the creative-professional dream, New York City-style. She parties as hard as she works, and often without her live-in boyfriend, Matt (Stahl-David, of "Narcos" and "Cloverfield"), who's busy entertaining advertising clients.
Her attack occurs during a solo walk home from a night out with colleagues, and spurs understandable guilt in Matt. But his newfound solicitousness rankles Bonnie, who's determined not to let the rape define her. As she alternately rages and shuts down and Matt tries to get her to face her pain, the razor's edge of vulnerability and tension between them cuts compellingly deep.
In ways that perhaps no other movie ever has, Thompson's incisive narrative peers beneath the cover-all term "aftermath" to the lingering repercussions of rape — medical, legal, emotional and sexual. The film's concerns are profoundly therapeutic, but it nimbly avoids every therapy-drama cliché.
-------------
'The Light of the Moon'
Not rated
Running time: 1 hour, 34 minutes
Playing: Laemmle's Monica Film Center, Santa Monica
See the most-read stories in Entertainment this hour »
---
Get the Indie Focus newsletter, Mark Olsen's weekly guide to the world of cinema.
You may occasionally receive promotional content from the Los Angeles Times.