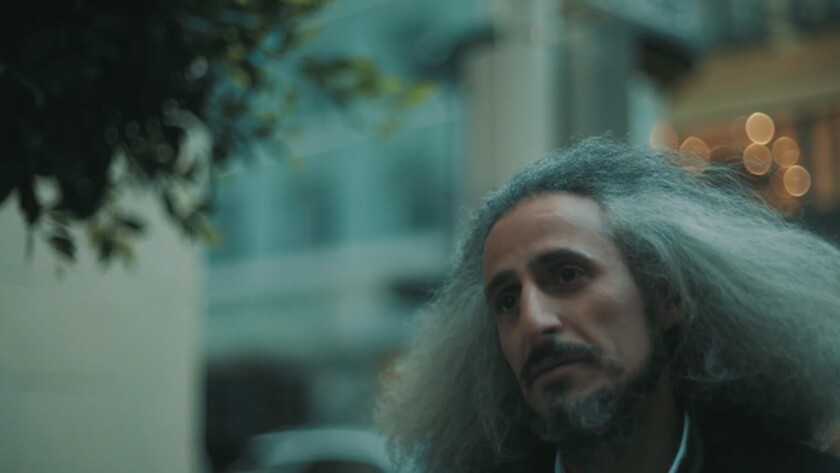 Set at a small Farsi-language radio station in San Francisco, the culture-clash comedy "Radio Dreams" could have been called "Waiting for Metallica" as the film essentially marks time until the iconic heavy-metal band's drummer, Lars Ulrich, shows up for the 11th-hour visit that propels this offbeat story.
Still, if little of great consequence happens here, in the hands of Iranian British director Babak Jalali, who co-wrote with Aida Ahadiany, the quirky setups, oddball interactions and erratic conflicts that precede Ulrich's arrival provide ample doses of amusement and provocation to keep things afloat.
Wild-haired singer-songwriter Mohsen Namjoo (a.k.a. the "Bob Dylan of Iran") plays Hamid, a volatile émigré novelist working as program director for station PARS-FM, who's in a constant art-versus-commerce battle with the station's obtuse owner (Keyumars Hakim) and his managerial daughter (Boshra Dastournezhad).
But when Hamid arranges an on-air jam with Afghanistan's first rock band, Kabul Dreams (real-life members Sulyman Qardash, Siddique Ahmed and Raby Adib enjoyably play themselves), and the visiting Metallica, it triggers far more angst than joy in Hamid and his eccentric staff. An Iranian American beauty queen, pizza commercials and even wrestling also factor in.
Jalali peppers this darkly funny, often absurdist piece with enough socio-political messaging to add heft but not didacticism. It all makes for a singular, well-observed balancing act.
-------------
'Radio Dreams'
In Persian, English, Assyrian Neo-Aramaic and Dari with English subtitles.
Not rated
Running time: 1 hour, 34 minutes
Playing: Laemmle Ahyra Fine Arts, Beverly Hills; Laemmle Town Center, Encino; Edwards Westpark 8, Irvine.
See the most-read stories in Entertainment this hour »
---