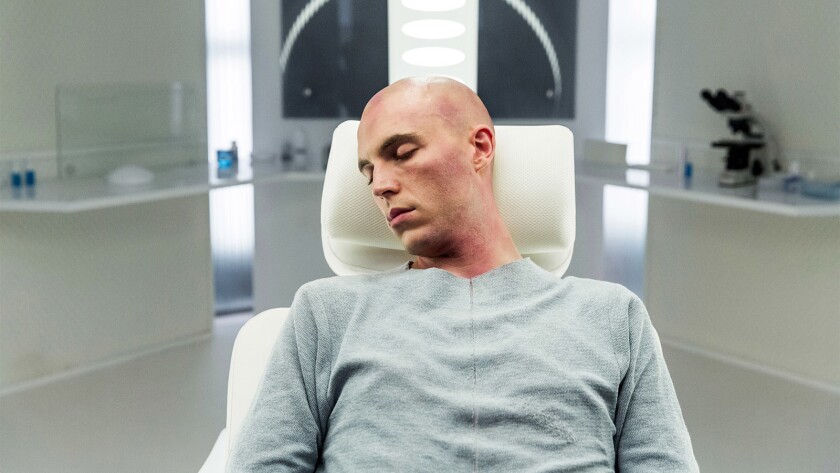 Like the Syfy Films version of "Black Mirror," "Realive" questions the relationship between our bodies, our minds and the technology-driven world we live in. It presents a sleek future, beautifully captured through lenses and filters that would make any Instagram aficionado tap "like."
Marc (Brit Tom Hughes with a bland American accent) is in the prime of his life when he learns he is dying. He leaves behind on-again-off-again love Naomi), but he opts to pay to be frozen until his disease is curable. He awakens in the 22nd century, surrounded by strange faces in a strange — but stylish — world. His muscles and organs struggle to adapt to life, but it's his soul that has the biggest challenge in the new century.
Themes and motifs from earlier films co-written by writer-director Mateo Gil ("The Sea Inside" and "Open Your Eyes") show up in this movie, including the body-mind-connection and the role technology — particularly cryonics — plays.
"Realive" is a philosophical film interested not only in science and the future but also the ideas, ethics and psychology behind them. Unfortunately, the movie's over-dependence on voice-over and its overwritten script interfere with the audience being able to fully engage.
-------------
'Realive'
Not rated
Running time: 1 hour, 40 minutes
Playing: Arena Cinelounge Sunset, Hollywood
See the most-read stories in Entertainment this hour »
---