'Cats' choreographer Andy Blankenbuehler on Taylor Swift's transformation and going big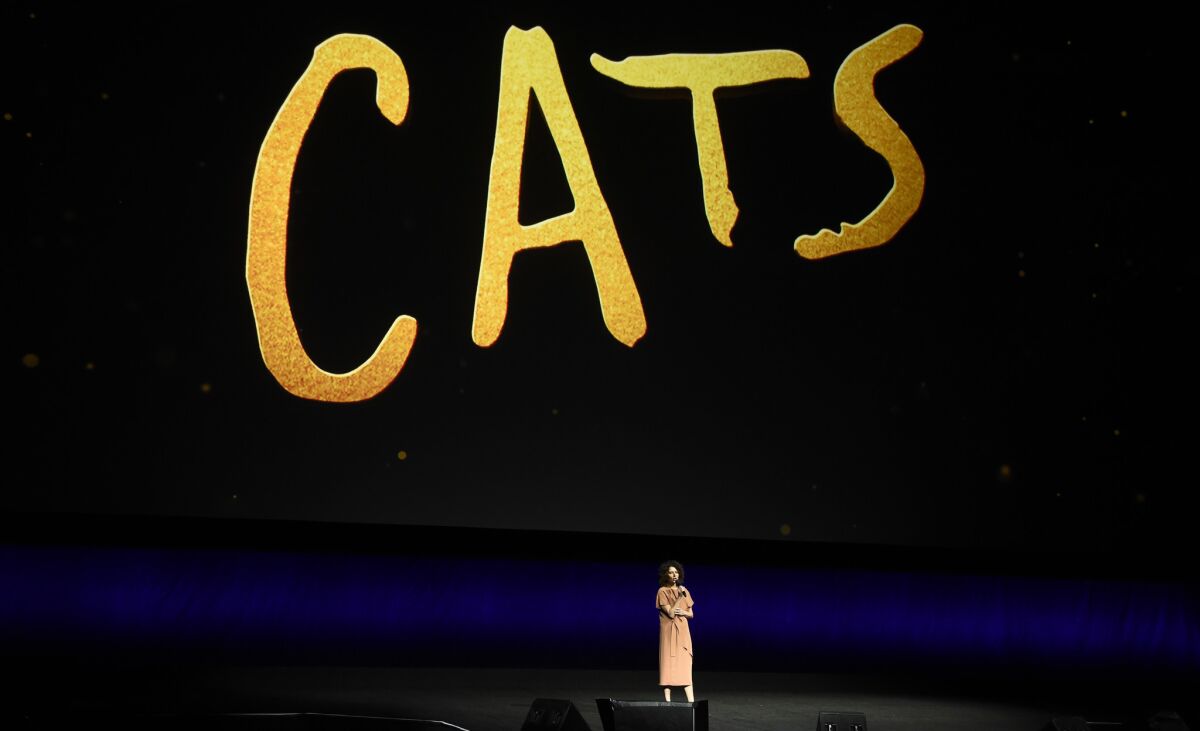 Among the news coming out of the recent CinemaCon convention in Las Vegas was the information that the just-wrapped adaption of the musical "Cats" would be created from the perspective of the cats of the story, with sets scaled up to three or four times the size of the human actors playing the parts.
For director Tom Hooper, an Oscar winner for "The King's Speech" who also made the musical "Les Misérables," the scale was important. In a behind-the-scenes production short screened during the CinemaCon presentation, Hooper said, "I have such a vivid memory of what an extraordinary experience it was. This is 'Cats' on a much bigger scale than you could possibly imagine."
On Thursday, in an interview for the upcoming FX series "Fosse/Verdon," choreographer Andy Blankenbuehler was also eager to talk about his work on the project. Winner of multiple Tony awards, including for "Hamilton," Blankenbuehler choreographed the recent Broadway revival of "Cats" as well as Hooper's new film adaptation.
When you see these cats dance through a dining room where the table is 10 feet high, it's unbelievable. It's really beautiful.
— Choreographer Andy Blankenbuehler on the upcoming adaptation of 'Cats'
There was a lot of excitement around the CinemaCon presentation, in particular regarding the scale of the production, that the actors playing the cats would be depicted as being the size of cats. Can you tell me anything about that and choreographing for that specific sense of scale?
Blankenbuehler: We take our lead from things that were done before, and the design of the film and the vision from Tom and Eve [Stewart], the designer, is really astounding and it is really beautiful. And the original Broadway production did that. I mean the original London and Broadway production of "Cats" scaled-up everything. But since you were seeing the cat right in front of you, or the human playing the cat right in front of you, it maybe wasn't as impactful as this movie is going to be. When you see these cats dance through a dining room where the table is 10 feet high, it's unbelievable. It's really beautiful.
And the other thing that the original production of "Cats" didn't do is it never left a single environment. It all took place in this one rubbish heap. The film of "Cats" goes all over this part of London. So it goes into people's houses, it goes into cars, it goes into pubs, it's all over the place. And just to see many varied pieces of scenery and props come in contact completely the wrong scale of what you think a person should look like, it's really amazing.
It was also great to see on film that for example, a wide shot of a single cat running through a dining room is totally amazing. And then sometimes a close-up of a cat with something like a hairbrush is also equally amazing. So there was a lot of visual learning to be done in the piece. And choreographically of course it was so much fun. I mean to dance on a staircase as a cat, it's astounding.
The cast is a wild mix including Taylor Swift, Ray Winstone, Jennifer Hudson, Rebel Wilson, Idris Elba and Judi Dench. You must have been working with people who have varying levels of dance experience, was that its own challenge?
It's a big challenge, but the way it was written actually took care of itself because "Cats" was created almost like a variety show. Each of the cats is doing a number to sort of explain themselves, so to speak. And the tribe doesn't necessarily stay together the whole time. In the original Broadway production, the tribe all stayed together. And in the film, a lot of cats come and go, and they each bring their own unique set of challenges.
In one way you want to have people morph to become a cat. But in some ways you say, "That's Taylor Swift, I want to watch Taylor Swift." And so how do you balance Taylor Swift becoming a cat so that you don't lose what Taylor brings to the table, but you give her challenges that make her bend her performance?
She was a perfect example of somebody who's totally game to dive in. Whenever I had a break she'd be like, "Can I come to your office so we can dance in the mirror?" She went above and beyond to push herself. And her number is just tremendous in the show.
[Taylor Swift] went above and beyond to push herself. And her number is just tremendous in the show.
— 'Cats' choreographer Andy Blankenbuehler
And then there's somebody like Judi Dench. ... The great side information about Judi Dench is she was in the original production of "Cats" and most people don't know that. And she had an injury and she had to pull out before the show ever opened. So for her to come full circle to do "Cats" again is amazing.
You know, Judi Dench isn't going to be dancing the Jellicle Ball, but what Judi Dench knows is how to make a poignant moment make you cry. To see a cat do that with a look of an eye or a wink of the eyebrow is just stunning. And you can't do that on stage in the same way you can do it in a close-up on a film.
SIGN UP for the free Indie Focus movies newsletter »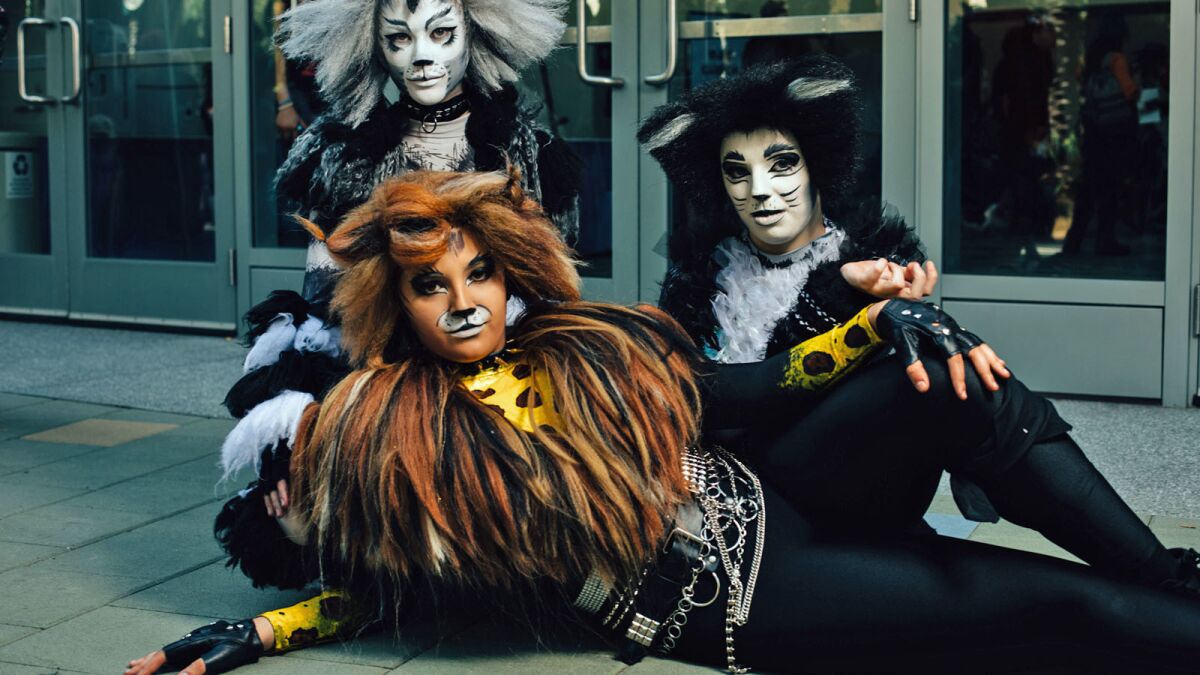 Follow on Twitter: @IndieFocus
Get our L.A. Goes Out newsletter, with the week's best events, to help you explore and experience our city.
You may occasionally receive promotional content from the Los Angeles Times.