Review: Kristen Stewart and Laura Dern anchor Kelly Reichardt's remarkable 'Certain Women'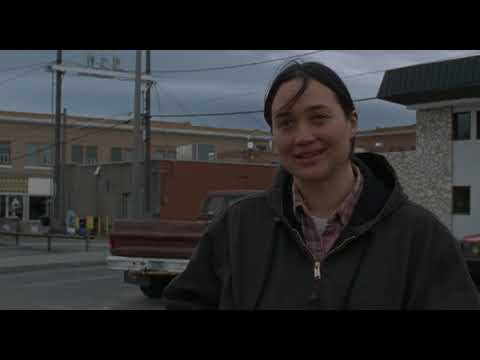 Justin Chang reviews 'Certain Women'. Directed by Kelly Reichardt. With Michelle Williams, Kristen Stewart, Laura Dern, James Le Gros. Video by Jason H. Neubert.
The first of the three stories in "Certain Women," Kelly Reichardt's remarkably quiet and quietly remarkable new movie, follows a Montana small-town lawyer named Laura (played by Laura Dern) and her relationship with an unusually stubborn client, Fuller (Jared Harris). For eight months, she has advised him not to pursue a personal injury claim against his former employer, noting that his decision to accept an earlier settlement has cleared the company of any remaining liability.
When Fuller receives the same advice from another attorney, who happens to be a man, he accepts the news in crestfallen silence. And Laura, though sympathetic and relieved, can't suppress a feeling of exasperation. "If I were a man," she vents to a friend, "I could explain the law and people would say, 'OK.' "
The film doesn't overplay the moment. Reichardt has never been one to reduce her characters to an easy emotional or dramatic equation, and here the everyday challenge of being female in a male-dominated profession is just one element on an extraordinarily fine-grained human canvas. Laura's frustration with her client is understandable, but it's also tempered by Fuller's unmistakable friendliness, his appreciation for the one person in his miserable life still willing to lend an ear.
Reichardt is an excellent listener herself, and "Certain Women," no less than her previous films, conveys the uncanny sense of ordinary American lives being observed in intimate, unadorned closeup. In "Old Joy" and "Wendy and Lucy," the writer-director piercingly captured the despair and isolation of characters dwelling at the margins of contemporary American society.
Her two most recent films, the slow-burning frontier western "Meek's Cutoff" and the tense eco-thriller "Night Moves," found her subtly remapping the contours of the action movie with a fascinating attention to procedural minutiae.
"Certain Women," with its three-part structure and prominent roles for Dern, Kristen Stewart and Michelle Williams (the star of "Wendy and Lucy" and "Meek's Cutoff"), would seem to mark a step forward in scale and ambition. But if anything, the compressed, anecdotal narrative and the caliber of acting talent involved have merely reaffirmed the artisanal rigor and low-key assurance of her chosen style. What she has wrought here is very much of a piece with her earlier work, and it's eerily close to perfect.
Her source material is a trio of short stories by Maile Meloy, a Los Angeles-based writer whose Montana roots are conveyed here with a bone-deep appreciation for the region's strange, desolate beauty. Cinematographer Christopher Blauvelt films the cold, gray skies and flat, yellow plains with what feels like a local's gaze, and his work indoors proves no less distinguished as he fosters a wondrous intimacy with each of Reichardt's characters.
We first meet Laura lying in bed in a post-coital haze, while her lover gets dressed in the next room. But her most significant on-screen relationship is with the increasingly unpredictable Fuller, played by Harris with an astonishing fusion of folksy effrontery and bitter self-loathing. His character's actions pull this tale in an unexpectedly harrowing direction, though the tense standoff that ensues plays out in the least trumped-up, most realistic manner imaginable.
A gossamer-thin strand connects Laura and the subject of the next story, Gina (Williams), a steely wife and mother who's working through a rough patch with her husband, Ryan (James Le Gros). The project they've embarked upon — building a new home from exclusively native materials — provides a faintly quixotic metaphor for their efforts to salvage the relationship, and when they drop in on an older friend (René Auberjonois), hoping to coax him into selling them his stash of vintage sandstone, the cracks in their marital foundation are made all-too-icily clear.
In a collection of stories that overlap briefly yet are otherwise entirely self-contained, the emphasis on native elements provides something of a sly thematic bridge. In almost all her films, Reichardt has set her characters against the great outdoors, drawing them into worlds that are filled with rapturous beauty, but also with mystery, danger and untamed wildness.
In "Certain Women," Reichardt seems particularly curious about the history of the spaces her characters inhabit, and mindful of the shattered legacy of those who once called it home. The brush-strewn campgrounds, the train-crossed prairies and the sleepy towns and cities we see may look civilized, but they also stand on what was once (and sometimes still is) bitterly contested terrain.
All these ideas coalesce beautifully and unobtrusively in the most moving of the three stories, which centers on a young Native American ranch hand (Lily Gladstone). Tending livestock during the long winter months, she seeks a more human connection one night and tentatively finds it in Beth (Stewart), a shy law student who makes a four-hour trek each week to teach a class at the local education center.
What passes between these two women is as pure and extraordinary as it is impossible to classify. Stewart, the rare Hollywood supernova who can vanish completely into Reichardt's nondescript world, seems to peer downward into herself, as though afraid to meet the camera's gaze.
Gladstone, a relative newcomer to the screen, does the opposite. Whether staring at Beth across the table of a diner, or later peering out through her car windshield in the film's most hauntingly beautiful shot, she acts with few words and an almost subterranean depth of feeling. There's a certain justice in realizing the one woman whose name we never learn is also the one we're least likely to forget.
------------
'Certain Women'
MPAA rating: R, for some language
Running time: 1 hour, 47 minutes
Playing: ArcLight Cinemas, Hollywood; The Landmark, West L.A.
See the most-read stories in Entertainment this hour »
---
UPDATES:
10:28 a.m.: Added the Landmark to "Playing" section of info box.
Get our L.A. Goes Out newsletter, with the week's best events, to help you explore and experience our city.
You may occasionally receive promotional content from the Los Angeles Times.