Cinespia's intricately constructed photo booths let fans drop into iconic movie sets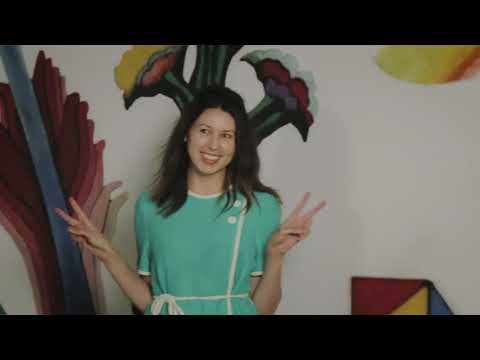 Each week Cinespia recreates scenes from the films it screens at Hollywood Forever Cemetery. Artistic Director Alia Penner walks us through the process as her crew of production artists and set decorators arrive early to build out elaborate photo bo
Cinespia's Hollywood Forever Cemetery movie screenings have been a staple of L.A. nightlife since 2002.
Every Saturday throughout the summer — and on select weekends through Halloween — the organization screens classic films on the cemetery's Fairbanks lawn. Thousands of people turn up each weekend for the uniquely Hollywood experience of enjoying a film at the final resting place of film stars of yore.
But the screening itself is just one part of the Cinespia experience: In addition to a pre-show DJ, each evening features a painstakingly constructed photo booth inspired by the set, theme and mood of that week's film.
Cinespia's artistic director Alia Penner, who got her start designing posters and flyers for the organization, and her team create the weekly booths.
"When we first started making the photo booths eight years ago, they were mostly a backdrop and a couple props," she said. Over the past couple of seasons, they've evolved into a full production complete with models and costumes.
Penner sometimes designs up to three sets a week. Each booth takes about seven days to plan and stands for less than a day.
After meeting with her team on Mondays to conceptualize and finalize the plans for the booth, Penner shops for wigs and costumes for models.
"If I need to get a wig made, I text photos to my favorite wig store in Hollywood, Outfitters Wig, and get them started on a custom design," she said. On Fridays, costumes are sourced from West Hollywood's Palace Costume.
"If there is something special we want to create, we custom-build props, [backdrop] characters or iconic moments from that week's movie," she added.
"It all comes together on the Saturday of the show," Penner continued. The crew arrives early to put together the floors, walls and decor. Models get into costume and makeup and the booth opens for the thousands of fans who come to take pictures each week.
"We have a booth where you can see your photos and get prints," said Penner. "It's a great way to take home some memories."
Occasionally, actors have been known to step in as models on the elaborate sets. This season, "A Wrinkle in Time" actress Rowan Blanchard played warrior hero Atreyu from "The NeverEnding Story," "Assassination Nation's" Hari Nef stepped in as Hitchcock heroine Kim Novak for "Vertigo," and "The Hate U Give" star Amandla Stenberg played a vampire for "The Lost Boys." "Dita Von Teese was the perfect Mrs. Robinson from 'The Graduate,'" Penner said.
In the past, booths have been constructed for films like "Scream," "Friday" and "A Clockwork Orange."
"We showed 'The Shining' at the Los Angeles Theatre and re-created the Overlook Hotel in the ballrooms and lobbies," Penner recalled. But her personal favorite was the set created for the film "The Virgin Suicides." "We built and painted an entire teenage girl's bedroom sky-blue with white, puffy clouds," she recalled. "It was so dreamy."
-------------
'Halloween' (1978)
Where: Cinespia at Hollywood Forever Cemetery, 6000 Santa Monica Blvd., Hollywood
When: 7 p.m., Oct. 20
Price: Sold out
'Willy Wonka & the Chocolate Factory' plus costume ball
Where: Cinespia at the Los Angeles Theatre, 615 S. Broadway, downtown L.A.
When: 7 p.m., Oct. 31
Price: $35-$85
Info: www.cinespia.org
follow me on twitter @sonaiyak
Get our L.A. Goes Out newsletter, with the week's best events, to help you explore and experience our city.
You may occasionally receive promotional content from the Los Angeles Times.