Anjelica Huston's magical movie life, from 'Prizzi's Honor' to 'John Wick'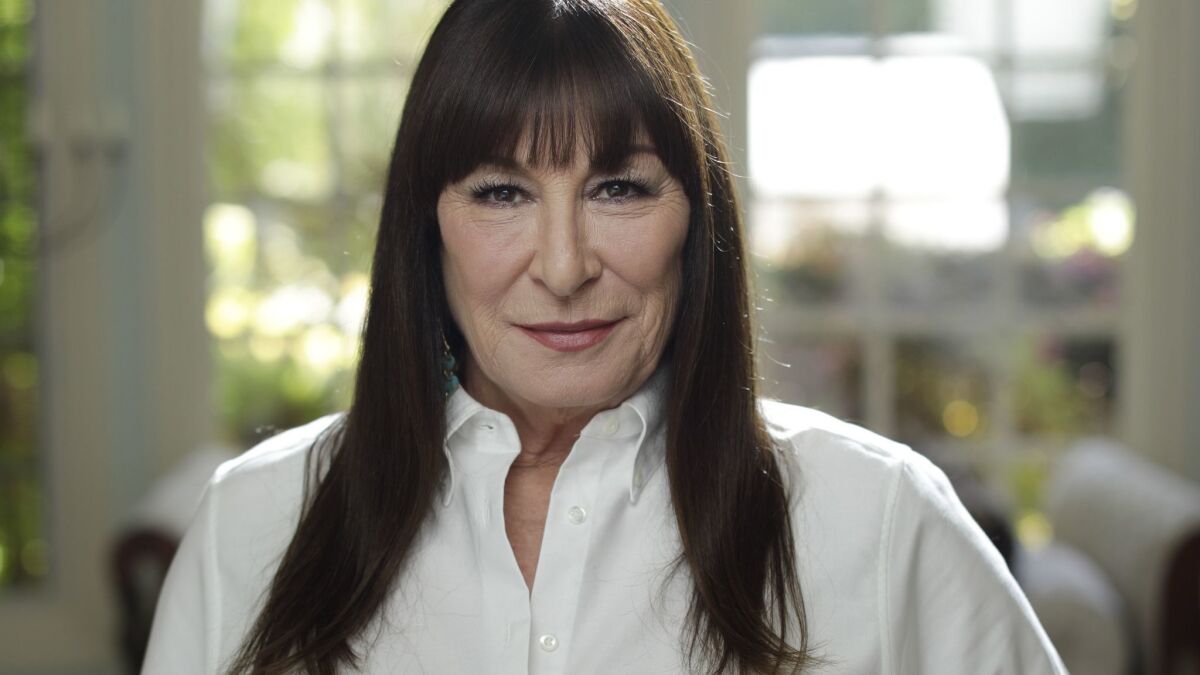 Anjelica Huston admits it's hard to get her out of the house these days.
"I'm very attached to my animals and my life," said the 67-year-old Huston, who won the supporting actress Oscar for 1985's "Prizzi's Honor," directed by her legendary father John Huston.
"I have four cats and two dogs and I have more animals at my farm past Bakersfield," she explained in a recent interview. "My dad always used to say the important thing is interest. I have a number of interests and they're not all about acting."
So when Huston feels like the "color is draining out of one thing I'm apt to get inspired by something else. It's wonderful. I have a lot more energy for output than I ever used to have."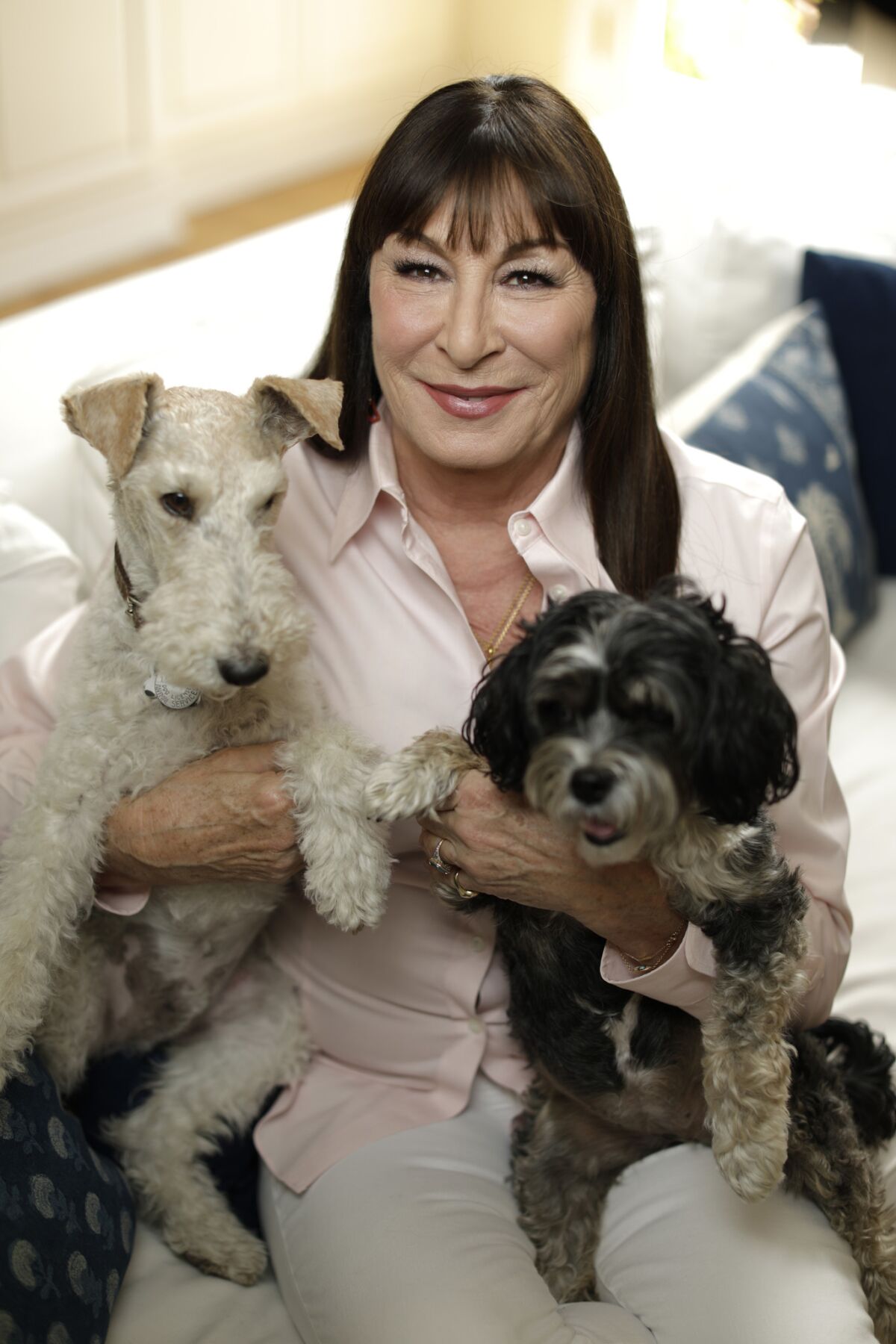 That doesn't mean she's giving up acting. Huston noted she looks for roles that "make me sit and go, 'Oh, that looks good' or 'this looks like fun.''
And she certainly had fun as the mysterious Director in "John Wick: Chapter 3: Parabellum," which opens Friday.
In the third chapter in the Keanu Reeves action-thriller franchise, the retired assassin has a $14-million bounty on his head and seeks the help of the Director, a bejeweled, intimidating and masochistic Russian. She runs a school training youngsters to become assassins and ballerinas to become spies. It was the Director who originally made Wick the assassin.
Over a recent lunch at a tony Santa Monica beach hotel, Huston explained that "everybody is working at this great balletic capacity" in the film. "They're proper heroes, proper villains," she said. "There's a kind of magnificence to these films and Keanu is the center of them. He's like a hollow man. There's something so T.S. Eliot about him."
Huston acknowledged she was initially scared about playing the Director. "I had to do a Russian accent, which I've never done. I've done Polish, but not Russian. I only had a few days to learn it because they were still making my deal up until the last moment. I didn't have any real preparation time and I like to have my feet under me."
According to director Chad Stahelski, Huston was his and Reeves' only choice to play the Director.
"We wanted to tell just a hint more of John's back story in this, and in our mind it was a bit of 'Oliver Twist.' So, who's Fagin? What's the weird world he would have come from?," Stahelski asked. "We wanted an actress that had the presence, the gravitas and someone you believe would just be this overpowering force in this world. Without missing a beat, Keanu goes 'Anjelica Huston.'"
The producers, he said, doubted Huston would do the film. ("John Wick 3" also stars another Oscar winner, Halle Berry). "I'm like, she might laugh in my face. Please let me just talk to her."
Both the filmmaker and Reeves were shocked and thrilled she accepted the role. "We got to meet her in person and drew up a visual," he said. "You could see she was a little like 'Whoa man, this is pretty weird.' I'm like, 'It's going to get weirder but trust me on this.' "
Still, she needed a bit of a pep talk before filming began in New York. "Keanu and Chad came to talk to me in my hotel," recalled Huston. "They were very sweet and very confident. They weren't persuading me of anything except just pull myself together. But as usual you put on the costume and you go to work. "
She noted that Reeves "lives on the set. I don't know how he does it. He's dedicated and loving every moment of it."
Stahelski said that Huston brought even more to the part than he envisioned. "She's got a bit of a swagger. She's very tall and projects that. She knows how to use it. She's very graceful. She's very, you know, omnipresent. She fills a room with her presence and that was what we needed from her."
A rocky start
It's been 50 years since a teenage Huston made an inauspicious film debut in her father's 14th-century romance, "A Walk With Love and Death."
Huston noted her father "miscast me first time out and I think he realized that. I was ready to act, but I wasn't ready to act for him."
She wanted to play Juliet in Franco Zeffirelli's 1968 classic "Romeo and Juliet." That role went to Olivia Hussey. Huston noted that she really disappointed her father during the filming. "I was difficult. I didn't want to act with no makeup, although I'd have done it for Franco"
But their relationship was totally different by the time they got to "Prizzi's Honor," in which she stole every scene as Maerose Prizzi, the estranged daughter of the son of a Mafia don and former lover of the family's hit man (Jack Nicholson, Huston's former boyfriend).
"For a start, he knew I was dead serious," she said. "By the time we had gotten to 'Prizzi's Honor,' he knew I was taking no prisoners. And my dad always believed in me."
Two years later, he directed her in his last film, the haunting memory drama "The Dead," based on James Joyce's short story. John Huston, who had been ill for over a decade with emphysema, died a week before the movie premiered at the Venice Film Festival in 1987.
"There was no one more capable of making a movie than my dad, as I witnessed on 'The Dead,'" Huston said quietly. "He was so sick, but he could literally do it with his eyes closed. He knew when we were going to get a take way long before the camera rolled. I mean the timing was so precise that he could tell everything, exactly how it was going to go."
She was so stressed about her father's health during the production that she contracted Epstein-Barr. "It was the constant strain. I was just exhausted when I made the movie. I think it had to do with the burden of watching him struggle on a day-to-day basis and being part of this struggle. But he never gave up. I think his work became a savior to him."
Last fall, Huston saw "The Other Side of the Wind," which Orson Welles made over a six-year-period in the 1970s starring her father as an aging film director. The film was never completed until last year.
"I love that he was starring [in it]," Huston said. "I thought there was some of the most beautiful and memorable scenes I've ever seen. It also had that impressionistic empty feel that 'Zabriskie Point' had. And then there were the very difficult scenes for me to watch where my father is either three sheets to the wind or convincingly appearing so."
She remembered her father telling her during production "that he didn't think [a movie] had ever been done before on a certain level. I think it was absolutely true. Orson was cobbling this thing together."
Get our L.A. Goes Out newsletter, with the week's best events, to help you explore and experience our city.
You may occasionally receive promotional content from the Los Angeles Times.