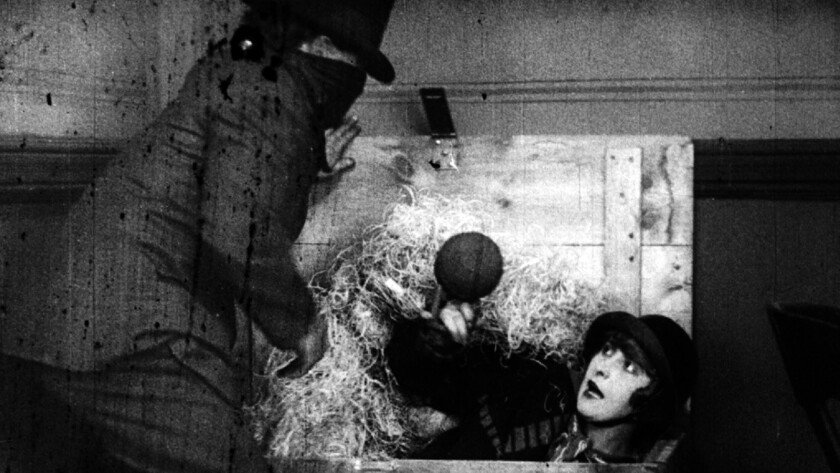 Film Critic
After a successful week at the Nuart, the one-of-a-kind documentary "Dawson City: Frozen Time," a complete astonishment from beginning to end, moves to the Regent in Westwood on Friday and expands to the Laemmle Monica Film Center, Santa Monica, and the Vintage Los Feliz 3, with weekend screenings at the Laemmle Playhouse 7, Pasadena. See it now on the big screen or forever regret it.
An aesthetic knockout that's crammed with wild tales, amazing facts and unconventional personalities; a doc that's also a detective story, a history of a particular place that turns into an examination of an art form as well as a gloss on the political history of the 20th century; this Bill Morrison-directed epic uses stunning images from a celebrated cache of silent films to tell the story of the Klondike gold rush town in the most entrancing way.
It's the rare film where you feel you don't want to so much as blink out of fear you'll miss something exceptional on the screen, but "Dawson City: Frozen Time" fits that description. If you love film, if you're intoxicated by the way movies combine image and emotion, be prepared to swoon.
See the most-read stories in Entertainment this hour »
---