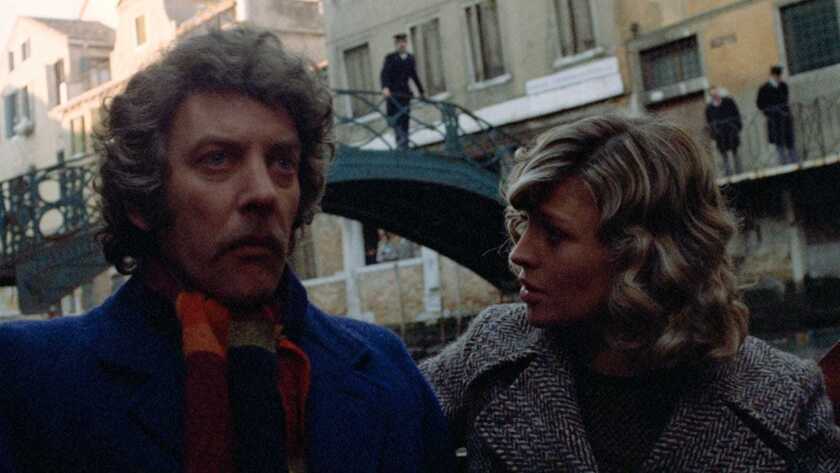 Film Critic
There aren't too many pictures that consistently rate among the scariest movies ever made as well as the sexiest. "Don't Look Now," Nicolas Roeg's 1973 horror classic starring Julie Christie and Donald Sutherland as a couple tormented by grief, remains a brilliant exception. Between its blood-chilling eruptions of red and its doom-laden vision of Venice, the movie's haunting centerpiece is a sex scene that remains one of the most passionate and hauntingly beautiful evocations of marital intimacy in the movies.
The explosiveness of that scene owes something to its visual frankness, but it owes even more to Roeg's cinematic daring, his obsessive splintering of narrative and his development of a jaggedly elliptical film language. "Don't Look Now" will screen Dec. 18 at Ahrya Fine Arts in tribute to Roeg, who died last month at the age of 90. There could be no better time or opportunity to catch one of this filmmaker's greatest achievements. Also available on Blu-ray from The Criterion Collection.

------------
'Don't Look Now'
Where: Ahrya Fine Arts, 8556 Wilshire Blvd., Beverly Hills
When: Dec. 18, 7:30 p.m.
Info: www.laemmle.com
Price: $10-$13
See the most-read stories in Entertainment this hour »
---