Faced with cancer, longtime showbiz reporter David Sheehan looks back at his lifetime of celebrity interviews
For more than 30 years, David Sheehan was a mainstay on local TV working as an entertainment reporter, reviewer and interviewer for KCBS and KNBC, as well as producing network specials and the syndicated "Movie Magic" series.
He also collaborated with the legendary Bob Fosse in 1982 as the technical director of the live performance of Fosse's 1972 Tony Award-winning musical "Pippin" that premiered on Showtime.
Recently, the 81-year-old Sheehan has been on what he calls the "cancer train." A few years back, he was diagnosed with small-cell lung cancer. "Small-cell is supposed to be difficult," said Sheehan in an interview in Century City. But the upbeat Sheehan tried to make the best of it.
"I pretended like I was doing a Broadway play," he noted. "I think I'll audition doctors — about six of them. I said, 'We're auditioning for a new production. It's called 'Save David's Life' and I want to know if you think you can do it.' "
"Most of them thought I was nuts," he recalled. He ultimately found a doctor with a sense of humor and a plan to get rid of the cancer. "We killed that sucker in 90 days," he said with a smile.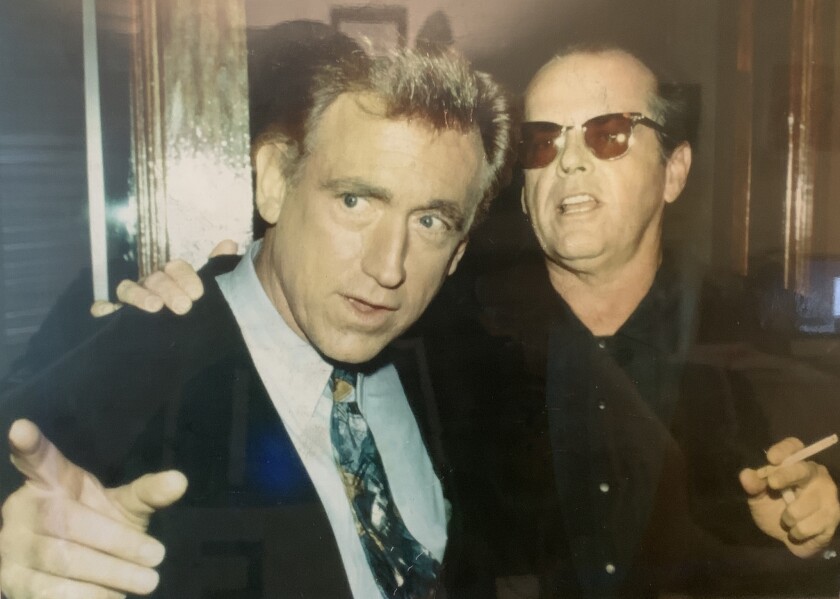 Then about 18 months ago, Sheehan was diagnosed with an aggressive form of prostate cancer. But thanks to a new form of chemo for prostate cancer, his prognosis has improved greatly.
After he got his diagnosis, Sheehan decided to check off something on his bucket list — a special featuring his favorite interviews over the years with such stars as Clint Eastwood, Tom Hanks, Paul Newman, Jack Nicholson, Tom Cruise, Robert Redford, Marlon Brando, Barbra Streisand, Julia Roberts and Nicole Kidman.
"The 'days are numbered' and 'get your affairs in order' nature of the cancer diagnosis inspired me to do it," he noted in an email.
The 90-minute "And the Winners Are!" — the title is a nod to Sheehan's pre-Oscar specials, a staple on local TV for years — is available on Amazon Prime ("Pippin" is also available on the streaming site). Sheehan started working on pulling together the clips in 2017. Most are culled from his KCBS and KNBC interviews dating to the 1970s.
He didn't want the clips to concentrate on the films the actors were promoting at the time of the interview. Instead Sheehan wanted to focus on the heart and soul of the stars.
"These people allowed me to know them relatively on a kind of verbally intimate level over the years. I talked to Clint in '72, when he was on the top of the mountain with the success of 'Dirty Harry," and I'm saying 'Don't you worry about glamorizing violence?' And he says, 'No.' "
Then five years later, I [interviewed him] again and then 10 years later. I think there are about five interviews with Clint in there. He has a new kind of growing appreciation of life and the sacredness of it. "Now I want to do more about humanity," Eastwood told Sheehan in later interviews.
He was nervous when he first interviewed Newman, on the set of 1974's "The Towering Inferno." "I didn't know what the hell to ask him. I didn't want to talk about the stupid 'Towering Inferno' movie. It was during disaster movie mania.''
When Newman showed up, Sheehan looked into the actor's baby blues. "I said, 'Paul Newman? Paul Newman? Blue eyes. How's that feel? You're recognized worldwide, and so much about it is about your blue eyes. Not about your acting talent or your creative ability.' He said, 'Wow, that's good. Let me tell you, it makes me bananas.' "
Sheehan made a big mistake wearing a powder-blue suede jacket when arriving on the set of the 1977 football comedy "Semi-Tough" to interview Burt Reynolds.
"It was brand new," he said of the jacket. "It cost me a fortune."
At that moment, Reynolds was covered in mud from filming on the football field. The actor grabbed Sheehan, telling him, "I've got to give you a hug."
Needless to say, Sheehan's jacket was no longer powder-blue. "He thought it was the funniest thing that ever happened," he recalled. "And then he said, 'Now, that's the way to start an interview.' "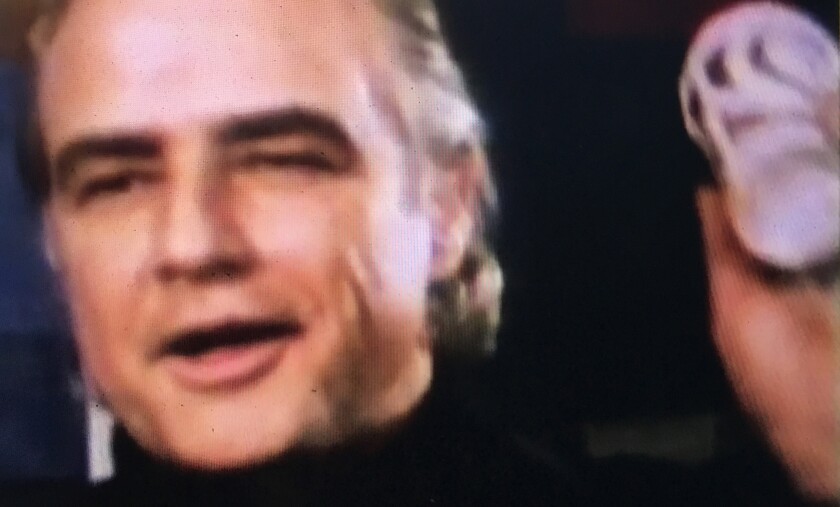 Brando called Sheehan unexpectedly in late 1973 — several months after he sent Sacheen Littlefeather to the Oscars to turn down his award for "The Godfather" to protest the treatment of Native Americans in Hollywood.
"I can't possibly imitate him or do an impression, but it sounded like 'Sheehan, I like this stuff. I have a few things I'd like to say. Would you do an interview?' ''
The two-time Oscar winner declined an interview at his own house. "Nobody is anywhere near my house," Brando told Sheehan. "I'll come to you." He drove himself down.
Brando wanted to talk about the portrayal of Native Americans on TV. And also have some fun.
"He said at one point, 'You know in this whole damn interview, you haven't interrupted me once. It's time for dialogue.' I said, 'Marlon, can I interrupt you a minute?' "
Brando quipped, "Oh, you're doing that because I said so" and threw a paper coffee cup at Sheehan. "It had been a joke. He laughed, but then he says, 'Oh, my God, there was coffee in there.' That's the last line of the interview."
Sheehan never talked to him again.
---
Get the Indie Focus newsletter, Mark Olsen's weekly guide to the world of cinema.
You may occasionally receive promotional content from the Los Angeles Times.