'I hope it will make people think': Errol Morris on the Steve Bannon documentary 'American Dharma'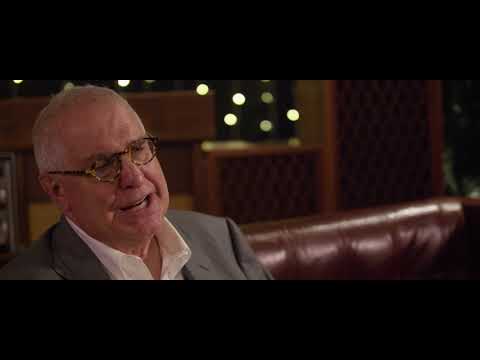 "American Dharma" filmmaker Errol Morris discusses the factors behind the 2016 election, why he made a film focused on Steve Bannon, the question he hopes it will answer and what he hopes it will accomplish.
Reporting from Toronto —
Sunday afternoon at the Toronto International Film Festival saw the North American premiere of Errol Morris' documentary "American Dharma" — which is essentially an extended interview with controversial political advisor Steve Bannon.
The movie arrived at TIFF after playing at the Venice Film Festival and not long after a public outcry over Bannon being announced to appear at, and then disinvited from, The New Yorker Festival. Morris' film has become the subject of heated debate even before most people have had a chance to see it. Some say that even making it gives former Trump administration official Bannon too much of a platform.
Morris stopped by the LA Times studio in Toronto for a video interview on making the movie and whether he expected the mere fact of its existence to become a flashpoint.
'We live in very perilous times': Errol Morris on Steve Bannon and 'American Dharma' »
"I expected trouble, because I like to think I'm not an idiot," said Morris. "And there are a lot of people in America who are in a state of shock. I might say that includes me. What in the hell is going on? One of the reasons that made the movie is to try to, in some way, answer that question, if only for myself.
"It does little good just simply to preach to the converted. Are there people, including myself, who hate Trump? Yeah. Who see Trump as a danger, a horrible danger, to America and American democracy? What do you do in the face of that? Say nothing? No, that's not what you do."
The movie is a fairly bleak portrait of how the 2016 presidential election went the way that it did and also a chilling examination of how the same forces that put Trump into office could happen again.
"I hope it will make people think," Morris added. "If you ask me what's the purpose of the movie, if there is purpose, and I think there is — pay attention."
FULL COVERAGE: 2018 Toronto International Film Festival »
Get our L.A. Goes Out newsletter, with the week's best events, to help you explore and experience our city.
You may occasionally receive promotional content from the Los Angeles Times.