Mel Gibson goes from most hated man in Hollywood to receiving a standing ovation
At the recent Academy premiere of "Hacksaw Ridge," there was a 10-minute standing ovation.
Not terribly surprising, except it was for Mel Gibson.
Ten years ago, Gibson was the most hated man in Hollywood. First, during a DUI arrest, he verbally assaulted police officers using anti-Semitic and sexist language. Then he was caught on audiotape threatening his then-girlfriend with rape and other physical abuse as well as dropping the N-word.
Forget standing ovations; many believed he would never work again.
But forgiveness, like everything else, has always followed a hierarchy in Hollywood. The elite — those who've won awards, broken box office records, sold successful franchises — are often welcomed back even as newbies like Nate Parker or middlings like Lindsay Lohan are cut loose.
Certainly Gibson remains one of the most established figures to have fallen from grace. The star of a string of iconic films, including "Mad Max," "Gallipoli," "The Year of Living Dangerously" and the "Lethal Weapon" series, he was well-liked, even beloved. More important he was, for decades, a proven moneymaker both as an actor and a director, even with controversial films such as "Passion of the Christ."
But a different ranking system may have played a more important, and more disturbing, role in the pardoning of Mel Gibson.
In recent years, a proliferation of shameless offenses have not just lowered the bar, they've knocked it clean off the field.
Now repugnant rants and actions of celebrities, politicians, sports figures and law enforcement populate social media and the news cycle in hourly intervals.
Republican presidential candidate Donald Trump has said things about women that make Gibson's alleged "sugar tits" comment toward a female cop seem almost quaint. Meanwhile anti-Semitic remarks don't need to be surreptitiously recorded on hidden devices – they're shouted out loud at political rallies. "JEW S A," chanted at least one supporter at a recent Trump campaign event in Phoenix.
In the wake of Bill Cosby, Charlie Sheen, Paula Deen, Chris Brown or Billy Bush, forgiving Mel Gibson doesn't seem so absurd after all.
And Hollywood loves a comeback story, or at least a certain kind. A three-act redemption — white male displays gifts/skill, gets brought low by hubris, admits his faults and becomes a better man — remains as big a Hollywood crowd-pleaser off-screen as on.
The shamed, then repentant, then forgiven include Robert Downey Jr., Shia LaBeouf and Christian Bale. Directors Woody Allen and Roman Polanski have won top Oscars in the wake of their scandals involving relationships with teenage girls.
Wrong or right, the scorn many felt toward them was eventually replaced with an admiration for their perseverance.
The longevity and relevance of Gibson's career up until 2006 was almost unparalleled. From his beginnings in 1979's "Mad Max" to the "Lethal Weapon" franchise to his five "Braveheart" Oscars that included best picture and director, the Australian-raised, devout Roman Catholic seemed to defy the career slumps that rendered many of his peers obsolete over the years.
He has a particular gift for themes of redemption through violence and suffering; "Hacksaw Ridge," which has already been described as an "inspirational" comeback and a "miracle" for his career, follows that template.
In the World War II drama about an army medic who also happened to be a Seventh Day Adventist and pacifist, a man's faith is tested, he's nearly destroyed, he repents, he's exonerated.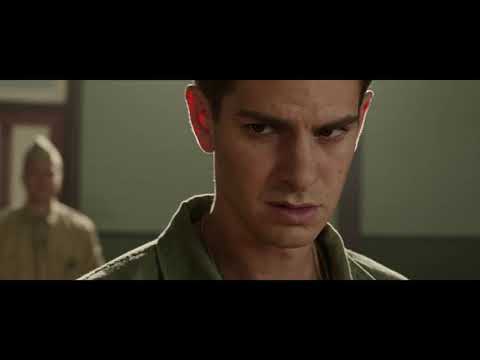 "Hacksaw Ridge" features Teresa Palmer, Andrew Garfield, Hugo Weaving, Sam Worthington and Vince Vaughn.
Gibson, who has attributed his own downfall a decade ago to a drinking problem exacerbated by a divorce, now says he's sober. And he has used the film's publicity tour to offer, if not an apology, then an explanation.
After a few early interviews, he was criticized by some for insisting that though he said some terrible things, he never "did" anything wrong and lamenting the fact that he was being judged for a few moments in his life.
A more recent appearance on the "The Late Show with Stephen Colbert" seemed tailored to catharsis. When asked what he might tell his younger self if given the opportunity, Gibson answered:
"Don't be so caught up in the little things; take advantage of all the gifts the world has to offer; and live every day to the fullest."
Then he added: "I'd also tell my younger self to shut the f— up."
On Twitter: @LorraineAli
ALSO
Mel Gibson talks 'Passion of the Christ' sequel and advice to his younger self
Review: Andrew Garfield goes to war in Mel Gibson's pacifist bloodbath 'Hacksaw Ridge'
Everybody's mad for 'Doctor Strange' baddy Mads Mikkelsen
Bill Murray is America's spirit animal, celebrating the Chicago Cubs' World Series win
Get our L.A. Goes Out newsletter, with the week's best events, to help you explore and experience our city.
You may occasionally receive promotional content from the Los Angeles Times.