'Steve Jobs' is a new kind of biopic — and not entirely true
Early in the new movie "Steve Jobs," the title character absorbs a verbal sting from fellow Apple co-founder Steve Wozniak, who accuses Jobs of being a glorified marketer.
"I read 'Steve Jobs is a genius.' What do you do?" Wozniak says to him angrily. The sight of one of the world's most famous men taking a hit from his longtime partner is dramatic and electric. But it never happened.
SIGN UP for the free Indie Focus movies newsletter >>
Like many moments in the movie, which hit theaters in Los Angeles and New York on Friday, the scene was invented by Hollywood screenwriter Aaron Sorkin. Sorkin wished to paint a more rococo portrait of the Apple pioneer. So he gleaned emotions and events from Walter Isaacson's bestseller and imagined how they might have played out behind the scenes.
"'Steve Jobs' doesn't fall into the same genre" as other fact-based films, Sorkin told The Times. "It's not meant to be a dramatic re-creation of actual events."
Instead, the movie is part of a new cinematic breed that has emerged in recent years, one that might be called the impressionistic biopic. And like other new forms, it raises both additional creative possibilities and fresh ethical questions, in this case about the intersection of Hollywood and history.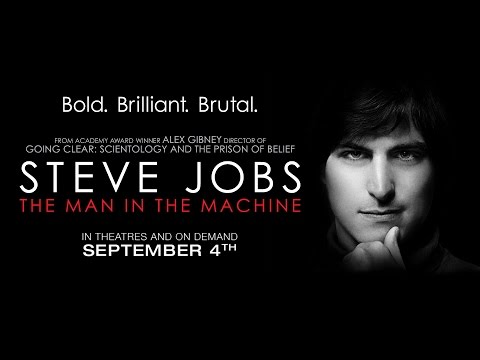 The movie business has long embraced biographical films, with works such as "Pride of the Yankees" and "Patton" emerging from previous eras, and interest in famous people swelling in this one. Films including "The King's Speech" (England's King George VI), "Selma" (Martin Luther King Jr.), "The Imitation Game" (scientist Alan Turing) and "Lincoln" (the 16th president) have all been showered with awards and audience attention in the last few years.
But even though those movies featured plenty of imagined dialogue, most presented themselves as straightforward, if glossy, accounts of their subjects' lives. The new brand of biopic tries for something more creative.
In a postmodern storytelling universe that has long left literalism behind — and in a Web climate that jumps on the slightest inaccuracy — these movies sidestep the issue of whether an event really happened. Accuracy is defined not as literal fact but spiritual truth; if a movie conveys the essence of a person, that is enough.
New films about Steve Jobs, jazz great Miles Davis and wire-walker Philippe Petit — and slightly older ones about musician Brian Wilson and the FBI's infamous Abscam sting — implicitly offer themselves up as real without adhering to a strict version of reality.
Yet with these films the default way many Americans understand a subject, they present a question: Are they a more narratively ambitious way to tell a story or simply a convenient excuse to falsify history?
In "Miles Ahead," which makes its world premiere at the New York Film Festival on Saturday, Miles Davis holes himself up in an apartment during a creative and financial rut, conspiring with a reporter to steal back his music. Davis is known to have hit some rough spots in his life, of course. But many of the specific machinations of the movie, which includes a car-chase shootout, were admittedly invented by star and filmmaker Don Cheadle.
Even "The Walk," seemingly a more faithful rendering of Petit, the World Trade Center wire-walker, veers away from a traditional biopic in showing Petit's daredevil performance in 1974. That event did happen, but a number of others, such as his mentorship by an older wire-walker and a celebratory dinner that caps the movie, were either embellished or manufactured.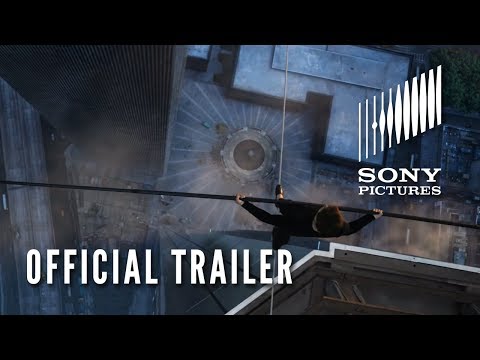 There has been little fuss over those liberties, perhaps because director Robert Zemeckis makes clear that his goal was as much a whimsical ode to the powers of dreams as it was to present a historical account.
"I think audiences are more able to handle these changes than they used to be," said Kent Jones, director of the New York Film Festival, who put "Jobs," "The Walk" and "Miles Ahead" on the bill. Given that the medium is inherently an interpretation, he added, "I don't really know how fiction movies could 'stick to the facts.'"
Still, other veterans say that cloaking oneself under the banner of moviedom may not be enough.
Alex Gibney, the Oscar-winning filmmaker who made a well-regarded documentary about Steve Jobs that came out last month, said scripted movies need to be upfront about their intentions.
"'Zero Dark Thirty' pretended it was truth when it was fiction," he said of the 2012 hit about the CIA agent who helped capture Osama bin Laden, which included the disputed implication that the torture of a terror suspect produced crucial intelligence.
Gibney added that he was OK with more whimsical portrayals, but only "so long as the rules are clear and the filmmakers live by them." (The director said that he has read the "Jobs" script but not seen the film. He said he was fine with the imagined conversations of the Sorkin film "in principle.")
For years, biopics have been subject to intense scrutiny by a loose network of professional experts and amateur scolds, a process informally known as truth-squadding.
Three years ago, Steven Spielberg's "Lincoln" was combed over closely by historians and politicians who questioned details in the film, including Connecticut voting against an anti-slavery amendment the state in fact supported. With these watchdogs out in force, film's impressionist movement may be a clever sidestep — a way to avoid haggling over individual questions by seeking a blank check for the whole enterprise.
NEWSLETTER: Get the day's top headlines from Times Editor Davan Maharaj >>
Spielberg, for his part, returns this fall with another more precise adaptation of American history--"Bridge of Spies," about James Donovan, a lawyer who negotiated the exchange of U2 pilot Francis Gary Powers and American economics student Frederic Pryor for a Soviet spy during the Cold War.
The director says his goal was an accurate depiction, while acknowledging that he took some typical, relatively minor liberties such as upping the number of gun shots in one scene.
Other filmmakers have also been pursuing a more literal faithfulness. Brian Helgeland, the Oscar-winning screenwriter who has directed "Legend," a biopic about the English gangsters the Kray brothers that opens next month, says that the exact shape of the goings-on in his film could be amorphous, but that he thought it worth pursuing anyway.
"There were so many versions of events, so many contradictions, that it was impossible to know what really happened," he said. "But it was important to me to hew as closely to the truth as I could. "
Helgeland said he had a moment of panic when someone who knew the Krays came up to him after a screening apoplectic that he had "gotten it all wrong." The director breathed a sigh of relief when the objection turned out to be simply over the layout of a bar.
Audiences can have different thresholds of acceptance for dramatized pieces about real-life personalities, often depending on format and tone. A clever hip-hop musical about Alexander Hamilton will be embraced even though the show takes its share of artistic license, as might a literary novel that uses famous figures as characters. But, as "A Million Little Pieces" author James Frey learned, a fictionalized memoir invites opprobrium.
Films are sometimes held to loose standards even though they stand to benefit the most from the double game. An impressionistic biopic, after all, can allow filmmakers to have it both ways: it can combine the power of real events with the leeway of fiction. A movie about a polarizing tech magnate with a fictitious name working for a company no one has heard of would arguably not pack the same punch as a film about Steve Jobs and Apple.
Yet champions of impressionistic biopics say the distinction between their brand of movie and more literal renditions is a false one.
"To some degree they are all historical fiction. Everybody's taking poetic license. You can't encapsulate someone's life in 90 minutes," said Cheadle, who incorporated a number of fanciful touches in his film, including placing Miles Davis at the center of a car-chase shootout. "I didn't want to attempt to be playing cute with the story and say, 'This is a true story.' I wanted it to be creative. I wanted it to be interesting. I wanted it to be different."
Sorkin noted that if larger themes are at hand, he saw little harm in combining real names with invented dialogue.
"At the end of the day, it's much more a movie about genius versus decency and fathers and daughters," Sorkin told The Times of "Jobs." It's a much more universal movie than the history of Apple." He said it was different from "Zero Dark Thirty," the Iran hostage film "Argo" and others because those were specific re-creations of historical events.
But just because filmmakers didn't intend to make "Jobs" primarily as a movie about Apple doesn't mean audiences won't take it as one. Even before its release, "Jobs" angered Apple CEO Tim Cook, who called it "opportunistic." His response prompted studio Universal to set up a private screening in the hope of allaying his fears. (Cook's reaction, it should be said, stands in contrast to the blessing given by Wozniak, who was a paid consultant, and original Mac developer Andy Hertzfeld, who wasn't.)
Sometimes, though, the best way to handle misunderstandings or the perception of an ethical breach is to get out in front of the story early — and playfully.
When "American Hustle," about the real-world figures involved in the Abscam operation, hit theaters two years ago, director David O. Russell preemptively neutralized criticism with a short message preceding the action.
"Some of this," stated a title card at the beginning of the movie, "actually happened."
Follow me on Twitter @ZeitchikLAT
Times staff writer Rebecca Keegan contributed to this report.
ALSO:
I met Steve Jobs, and the movie gets its subject wrong
Critics: Fassbender shines in 'Steve Jobs,' a compelling film about a complex man
'The Martian' sits alone atop box office, but 'Steve Jobs' scores big on a small stage
Get the Indie Focus newsletter, Mark Olsen's weekly guide to the world of cinema.
You may occasionally receive promotional content from the Los Angeles Times.