With John Singleton's brilliant 'Boyz N the Hood,' the filmmaker found his voice from the start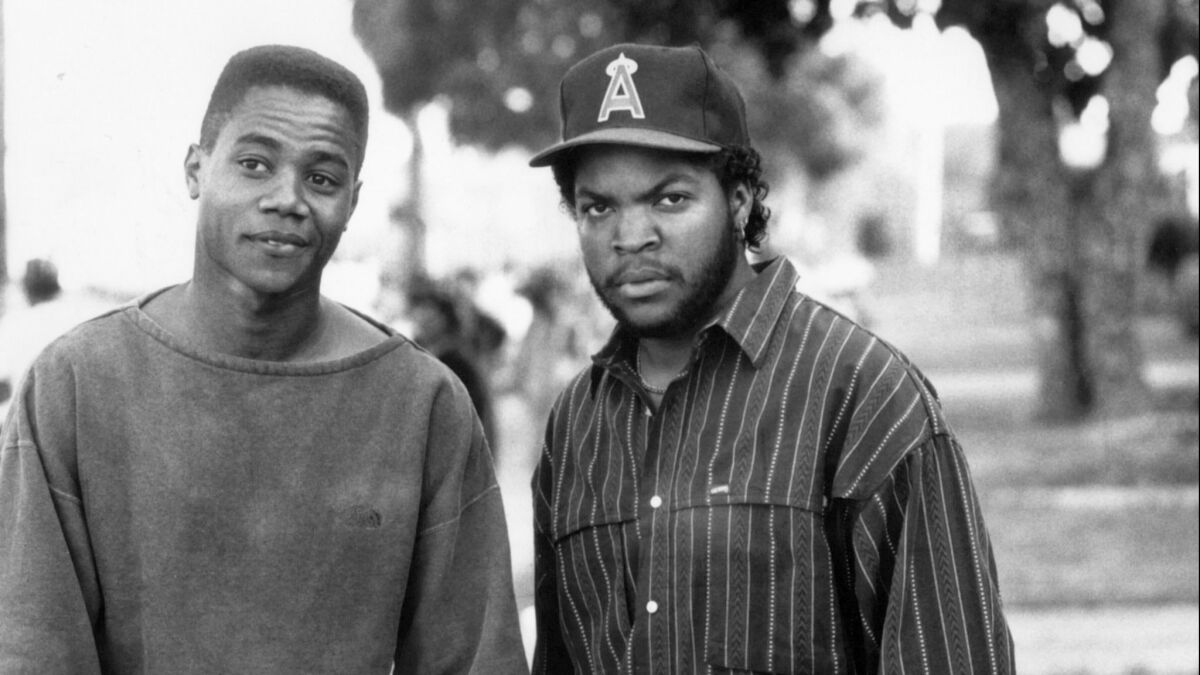 Film Critic
John Singleton's filmmaking career began early, with a burst of brilliance that few saw coming, mainly because they weren't looking. It ended nearly three decades later, no less startlingly and far too soon.
His death Monday at the age of 51 coincided with the 27th anniversary of the 1992 riots that tore apart his city, one that he depicted with great love and tenderness, force and fury. Los Angeles was where Singleton attended USC film school and where he set several of his projects, most recently the FX series "Snowfall," a snapshot of the crack cocaine epidemic in the early '80s, and "L.A. Burning," a 2017 A&E documentary about the riots that he produced. It was also, of course, the setting of his landmark 1991 first feature, "Boyz N the Hood."
That picture is still widely considered his finest, and if the consensus is accurate — and I think it is — it's far from a knock. Not every filmmaker has it in them to make something as good as "Boyz N the Hood," whether it marks the beginning or the culmination of a career. Few movies, for that matter, have so fully merged a newcomer's immediacy with a veteran's reflectiveness. Plenty of strong first films are hailed as promising; Singleton's debut, which made him both the youngest filmmaker (at 24) and the first black filmmaker to receive an Academy Award nomination for best director, was the fulfillment of his promise.
A coming-of-age story about young black men wrestling with cycles of violence, poverty, addiction and despair in their South Los Angeles neighborhood, "Boyz N the Hood" took the industry by storm, galvanized audiences and helped usher in a creative and commercial renaissance among African American filmmakers that continues to this day. A movie of bruising, indelible moments and overwhelming atmosphere, it has long outlived the controversy that marred its release in the summer of 1991, with reports of gunfire at theaters on opening night.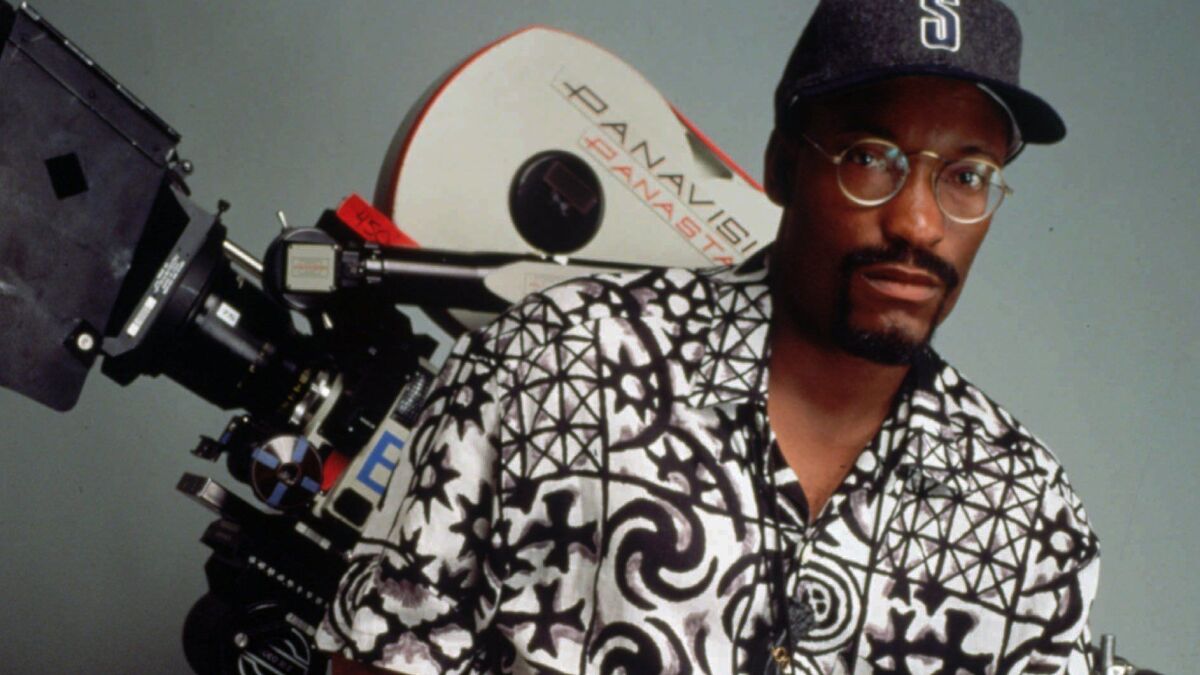 Those incidents induced a brief panic that gravely misrepresented the movie itself, which was observant, thoughtful and profoundly anti-violence. (The grim statistic at the beginning — noting that one in 21 black American males will be murdered in their lifetime — was followed at the close by a simple entreaty to "Increase the Peace.") Drawn from shards of Singleton's personal experience, "Boyz N the Hood" had the furious urgency of something wrested from deep within its maker's gut, but it also spoke with the assurance and clarity of someone who had thought long and hard about what he wanted to say.
The story spans seven years in the life of Tre Styles (played at different ages by Desi Arnez Hines II and Cuba Gooding Jr.), whose mother, fearing for his childhood and his future, sends him to live with his stern, loving father. It's a decision that makes a crucial difference for Tre as he and his closest friends grow up, hang out, get in trouble, fall in love and find themselves vulnerable to both the lure and the impact of gang violence.
Singleton's movie vividly captures the flow and texture of life in homes and communities where the everyday reality of crime is answered, but rarely solved, by a near-continual background hum of helicopters and police sirens. What makes the picture so resonant is its irreducibility, its ability to see how scenes of domestic contentment and broader upheaval — a backyard barbecue, a father's banter with his son, an instance of youthful bullying, a drive-by shooting — come to exist on the same continuum.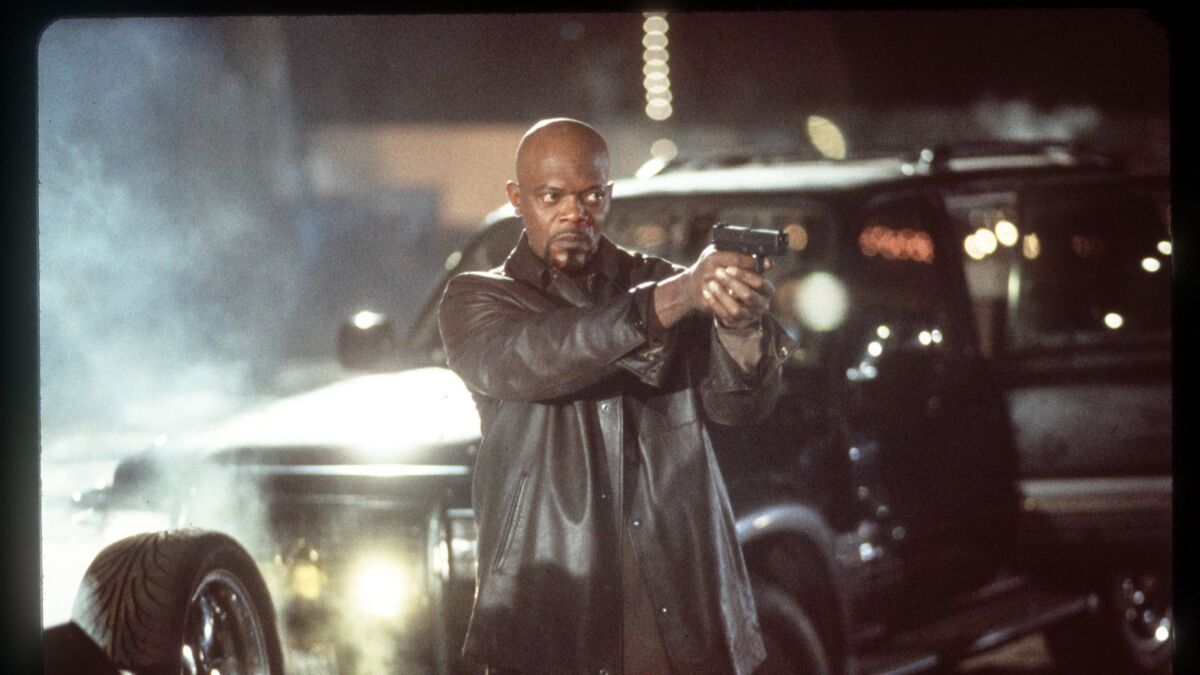 As Tre's loving, fiercely independent-minded parents, Angela Bassett and Laurence Fishburne (who would go on to star in "What's Love Got to Do With It" two years later) anchored an ensemble cast that launched several notable screen careers, including those of Regina King, Morris Chestnut, Nia Long and a charismatic rapper named Ice Cube who had never acted before. (Look out for the side character wearing an Eazy-E shirt, a sly visual reference to Ice Cube's tensions with his former band, N.W.A.)
It wasn't the last time Singleton, a child of the hip-hop generation, would cast popular musicians in prominent, memorable roles. His second feature, "Poetic Justice" (1993), starred Janet Jackson and Tupac Shakur as two Angelenos brought together against a backdrop of personal tragedy. Shakur was supposed to star in Singleton's "Baby Boy," until his death in 1996; that movie, eventually released in 2001, became a vehicle for another musician-turned-actor, Tyrese Gibson, and featured a villainous turn by Snoop Dogg. Singleton, who had a sharp eye for talent, worked with several of his actors more than once; their careers too, are inextricable from his legacy.
His subsequent efforts may not have matched his debut for greatness. ("Baby Boy," which plays like a spiritual sequel to "Boyz" in a more exuberant key, probably came the closest.) But there was no shame in falling short of a career-defining peak. Nor was there any mistaking the empathy and skill with which Singleton fleshed out the outer worlds and inner lives of his characters, rescuing them from a medium often content to mire them in clichés and stereotypes.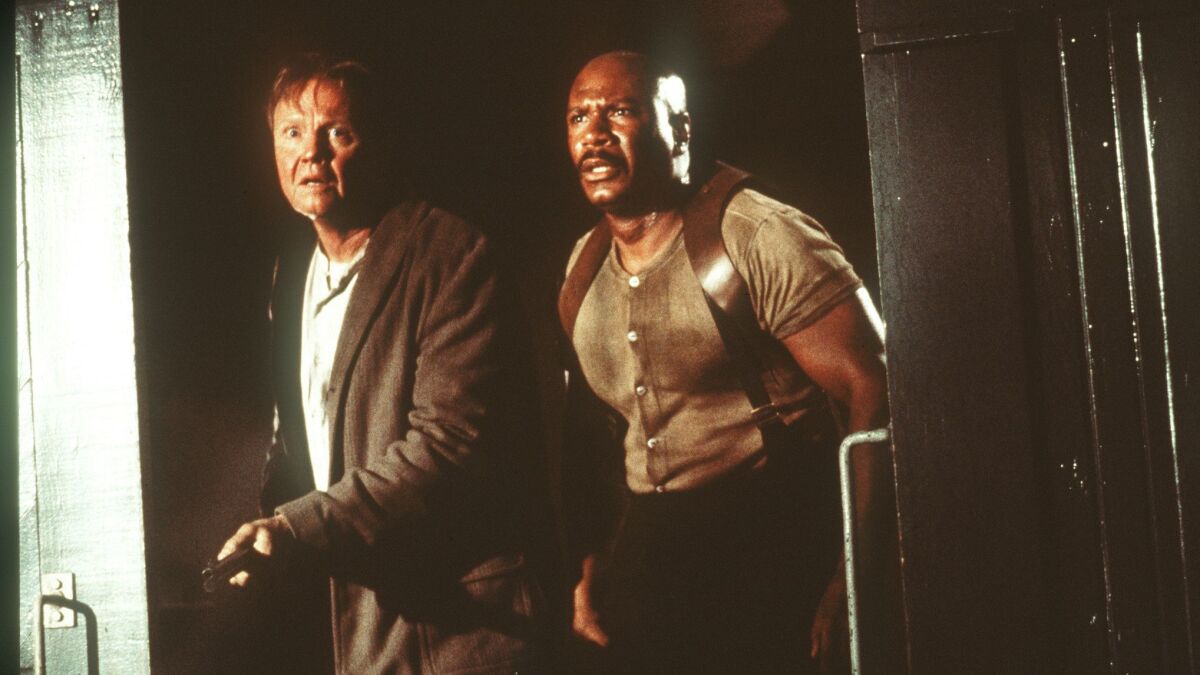 Like Spike Lee, both a contemporary and a crucial influence, Singleton helped shape the face of an industry that welcomed black talent without always knowing what to do with it. To the extent that the industry knows any better these days — and the success of filmmakers like Ryan Coogler, Ava DuVernay, Barry Jenkins and Jordan Peele offers heartening evidence that they do — it owes an obvious debt to Singleton's vision and perseverance. Film by film, he helped pry open a zone for African American filmmakers whose stories and perspectives cut against the homogenizing grain of Hollywood formula.
Not that Singleton's own work avoided the trappings of genre. On the contrary, as a filmmaker who grew up under the spell of Steven Spielberg, Akira Kurosawa and Francis Ford Coppola, he was a shrewd and vigorous purveyor of classic narrative models. "Boyz N the Hood" suggested a canny L.A. remix of old gangster melodramas and vintage westerns, with a direct, poignant nod to the youthful hijinks of "Stand by Me." "Poetic Justice" was a romance and a road movie, meandering in its rhythm and furious in its verbiage.
Singleton's later, more commercially driven work included a slick Samuel L. Jackson remake of the 1971 blaxploitation classic "Shaft," as well as one of the less fondly remembered entries in the "Fast & Furious" franchise. Both those pictures were hits, triumphs of brand recognition if not personal vision. Following the commercial failure of his powerful, anguished 1997 historical drama, "Rosewood," they suggested a filmmaker who, as much as any other, found himself caught up in the eternal tug-of-war between art and commerce.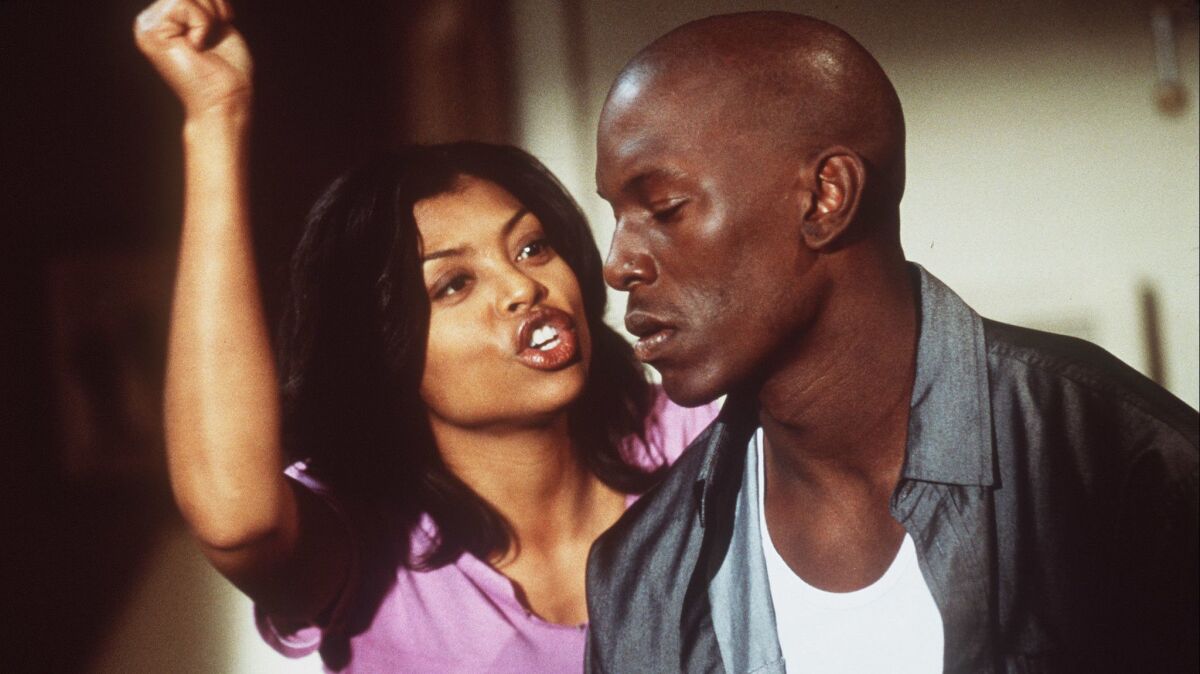 "Rosewood," which dramatizes the horrific 1923 massacre of a black Florida town by a white mob, remains as searing a portrait of racist violence as American movies have produced. But it was hardly the only film in which Singleton turned a popular entertainment medium toward fearlessly topical ends, some of which seem even more probing and prescient in retrospect.
With "Baby Boy," he analyzed and exploded theories about the systemic infantilization of the African American male, turning assumptions about gun-toting brothers and philandering, neglectful fathers into characters whose complexity transcended stereotype. That complexity, it's worth noting, wasn't reserved only for men; the movie's finest performance is given by a young Taraji P. Henson as Gibson's justly defiant girlfriend, who, like more than a few women in Singleton's body of work, refuses to be either mistreated or pigeonholed.
After "Boyz N the Hood," both Ice Cube and Fishburne resurfaced in the audacious "Higher Learning," set at a fictitious university where a melting pot becomes a seething cauldron. This frequently overwrought and confrontational ensemble drama doesn't seem much subtler now than it did in 1995, but it is a reminder that, as Singleton himself clearly knew, there are times that call for virtues other than subtlety. It's a sweeping, corrosive look at issues of race, sexuality, class and privilege, folded into a story about affirmative action, sexual assault, mass shootings and white supremacists. Only in the movies.
---
Get the Indie Focus newsletter, Mark Olsen's weekly guide to the world of cinema.
You may occasionally receive promotional content from the Los Angeles Times.