Review: Big cast, big budget, not enough big ape in 'Kong: Skull Island'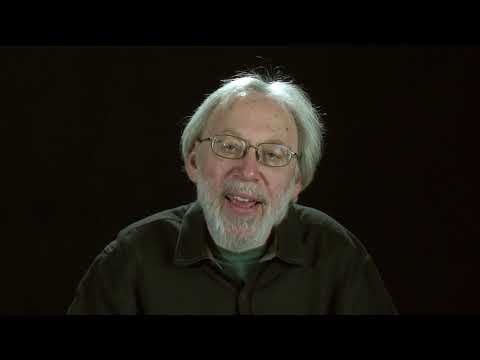 Kenneth Turan reviews "Kong: Skull Island," directed by Jordan Vogt-Roberts, and starring Tom Hiddleston, Brie Larson, Samuel L. Jackson, John Goodman, John C. Reilly, Corey Hawkins, Jason Mitchell and Jing Tian. Video by Jason H. Neubert.
Film Critic
The beast is back, and that's at least a little bit of a good thing.
Who doesn't have a soft spot for beloved havoc creator and peace destroyer King Kong, misunderstood before it was fashionable, the beast that beauty killed once upon a time?
A fan favorite for combining ferocity with sensitivity since his 1933 debut opposite Fay Wray, the great ape survived assignations with Jessica Lange and Naomi Watts and returns to the big screen one more time in "Kong: Skull Island."
Thanks to the wizards of Industrial Light & Magic, the big guy has never looked better (no Paleo diet necessary, thank you very much). But even at 100 feet tall he ends up at times as an afterthought in his own film. Which can't make him happy.
Story and soul are never going to be kings on Skull Island, but they could have fared better than this.
For as put on the screen by the same producing entities (including Warner Bros. and Legendary Pictures) that came up with 2014's "Godzilla" reboot, "Kong: Skull Island" is not so much about Kong as it is about all the other unpleasant and soulless creatures he shares that wild and crazy island with.
The film starts out promising enough, with a lively premise, vivid visuals, actors like Samuel L. Jackson and John C. Reilly who know how to entertain, and a compelling Kong. By the end, though, it has devolved into an "all monsters all the time" format that privileges the grotesque over everything else, including the big ape himself. Story and soul are never going to be kings on Skull Island, but they could have fared better than this.
"Kong: Skull Island" is only the second film for director Jordan Vogt-Roberts, his first being the Sundance-sized "The Kings of Summer," and that change in scale, plus the challenges of a four-writer screenplay (Dan Gilroy, Max Borenstein, Derek Connolly from a John Gatins story) may have made a focus on monsters as the project's default position inevitable.
One of the film's better ideas was to set itself in 1973, at the tail end of the Vietnam War, which allows for a dynamite soundtrack ("Time Has Come Today," "White Rabbit," "Bad Moon Rising" among others), combat-ready characters and a pleasantly nostalgic feel courtesy of production design by Stefan Dechant and cinematography by Larry Fong.
"Kong: Skull Island" also has the requisite semi-mad scientist, in this case Bill Randa (the always game John Goodman), a clandestine government operative given to saying gnomic things like, "This planet doesn't belong to us."
Randa and his two young assistants (Corey Hawkins and Jing Tian, fresh from "The Great Wall") wangle some funding and a place on a surveying ship to get close to fog-wreathed Skull Island, where mysteries perennially lurk.
Because having a tracker/soldier of fortune on your team is always a good idea in films like this, Randa recruits former British special forces ace Captain James Conrad (a convincing Tom Hiddleston). He also makes room for a woman who knows her way around a Leica, fetching photojournalist Mason Weaver (Brie Larson, almost completely wasted).
Even at 100 feet tall he ends up at times as an afterthought in his own film. Which can't make him happy.
And then there is U.S. Army stalwart Lt. Colonel Preston Packard (who else but Jackson), a battle-hardened veteran disgruntled about the outcome in Vietnam ("We didn't lose the war, we abandoned it") and eager to see combat again as the Randa team's military escort.
Or at least he thinks he's eager until an enraged Kong starts swatting the Packard-led fleet of Huey helicopters like they were so many impotent gnats, leading the Army man to swear eternal vengeance on our pal Mr. K.
All that Kong-created chaos breaks the invaders into several isolated groups, each of which has its own set of adventures. The group that has the most fun is the one that runs into Hank Marlow, a Rip Van Winkle-type World War II pilot delightfully played by Reilly who's been trapped on the island for 28 years hanging with the local Iwi people.
"What happened with the war?" he asks, a bear for news. "Did we win?"
It's Marlow who clues everyone in that, despite what Packard believes, Kong is really a good guy and in fact the only thing standing between civilization and the mean and nasty evildoers known as skullcrawlers, who skulk around the island snacking on everything in sight.
It took a team of almost 300 working for more than 18 months to get Kong looking just right, to make sure each of his 19 million digital hairs is doing its job, but it's the increasingly tedious encounters with those spooky skullcrawlers and other monstrous creatures that get more of the film's attention than they should.
Kong himself is not the type to complain — far from it. But we feel his pain, we really do.
---
"Kong: Skull Island"
MPAA rating: PG-13 for intense sequences of sci-fi violence and action, and for brief strong language.
Running time: 1 hour, 58 minutes.
Playing: In general release.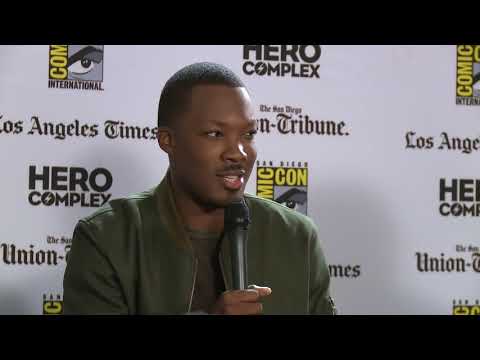 WATCH: "Kong: Skull Island" cast members Tom Hiddleston, John Goodman, Jason Mitchell, Corey Hawkins and director Jordan Vogt-Roberts at Comic-Con talk about remaking the classic monster movie with the L.A. Times' Meredith Woerner.
See the most-read stories in Entertainment this hour »
ALSO
'Kong: Skull Island' poised for $50-million opening as studios take a monster franchise gamble
'Room' star Brie Larson grapples with newfound fame, surreal moments and a certain giant ape
Get the Indie Focus newsletter, Mark Olsen's weekly guide to the world of cinema.
You may occasionally receive promotional content from the Los Angeles Times.