The first MaltinFest at the Egyptian draws Leonard Maltin and family even closer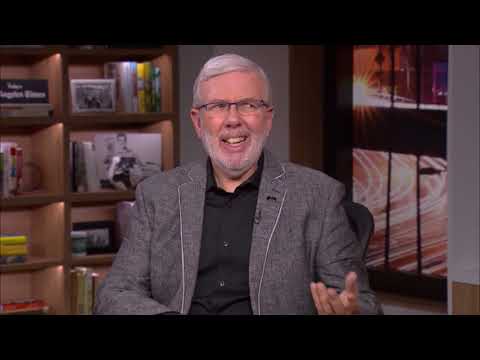 L.A. Times Today airs Monday through Friday at 7 p.m. and 10 p.m. on Spectrum News 1. Leonard Maltin with his daughter Jessie, wife Alice and a couple special friends are putting on MaltinFest at the Egyptian Theatre, featuring under-the-radar films
A decade ago, Jessie Maltin decided to put her father, film critic-author-historian Leonard Maltin on social media.
"We made sure he had a website," said Jessie, who describes herself as her father's sidekick in life and on his popular "Maltin on Movies" podcast. "We wanted people to have access to him. When you're someone who's been on TV for a long time, people know you, but they don't really know you."
A lot of people, she noted, "have it in their heads that he only loves classic films. Well, that's not true at all. He loves all kinds. He's written about animation and cinematography and the best comedy teams. I've been telling him for a long time that there are so many different things we could try. Do we want to do a film series somewhere like Edgar Wright did at the New Beverly?"
And thus, MaltinFest was born. The three-day festival, which takes place Friday through Sunday at the Egyptian Theatre, features films the Maltins — Leonard; Alice, his wife of 44 years; and Jessie — consider hidden gems, including Alexander Payne's directorial debut, 1996's "Citizen Ruth," Tim Burton's 2014 "Big Eyes," 2000's "Songcatcher" and 2016's "Sing Street."
They started out with a list of some 800 movies they were interested in showing. "I wrote a book about 10 years ago called 'The 151 Best Movies You've Never Seen,'" said Leonard. "I don't know any critic who doesn't enjoy championing underdog movies. Something that doesn't have a huge advertising budget. The little films that might fly under the radar."
"We chose the movies without knowing if we could get anybody," Jessie said.
"We've had some setbacks, but Jessie was determined to move ahead," her mother, Alice, noted.
The Maltins are a tight-knit family. During a late lunch at a Toluca Lake coffeeshop, Leonard and Alice held hands across the table. And Maltin beamed when he talked about his daughter.
"Jessie's really been the driving force to introduce me to young people who haven't grown up with me, watching 'Entertainment Tonight,' who haven't grown up getting the 'Movie Guide' every year as many people did," said Leonard, who has also taught at USC for the past 21 years.
The family didn't want to be too ambitious with the inaugural festival. "We didn't want our reach to exceed our grasp first time out," he said. "You know the TCM festival — they sell out the most expensive passes first because they've built that reputation. We're not in that fortunate position, being newbies on the block. So we don't know how it's all going to shake out. We hope that as the weekend approaches, people will say, 'I've got to buy tickets, don't I?' And then we'll have a smashing crowd."
"I really care less about a smashing crowd," Jessie added. "I care more about a good crowd."
The Maltins are thrilled the festival is taking place at the 1922 Hollywood movie palace. "It's the perfect place because you've got the history and being a great big screen and a lot of fun," Leonard said.
Several writers, directors, producers and performers are participating, including writer-director Nicole Holofcener (2010's "Please Give"), Payne and star Laura Dern ("Citizen Ruth"), writers-producers Scott Alexander and Larry Karaszewski ("Big Eyes"), producer Holly Payne (2015's "The Death of 'Superman Lives': What Happened?") and writer/director/producer Phil Rosenthal (2010's "Exporting Raymond").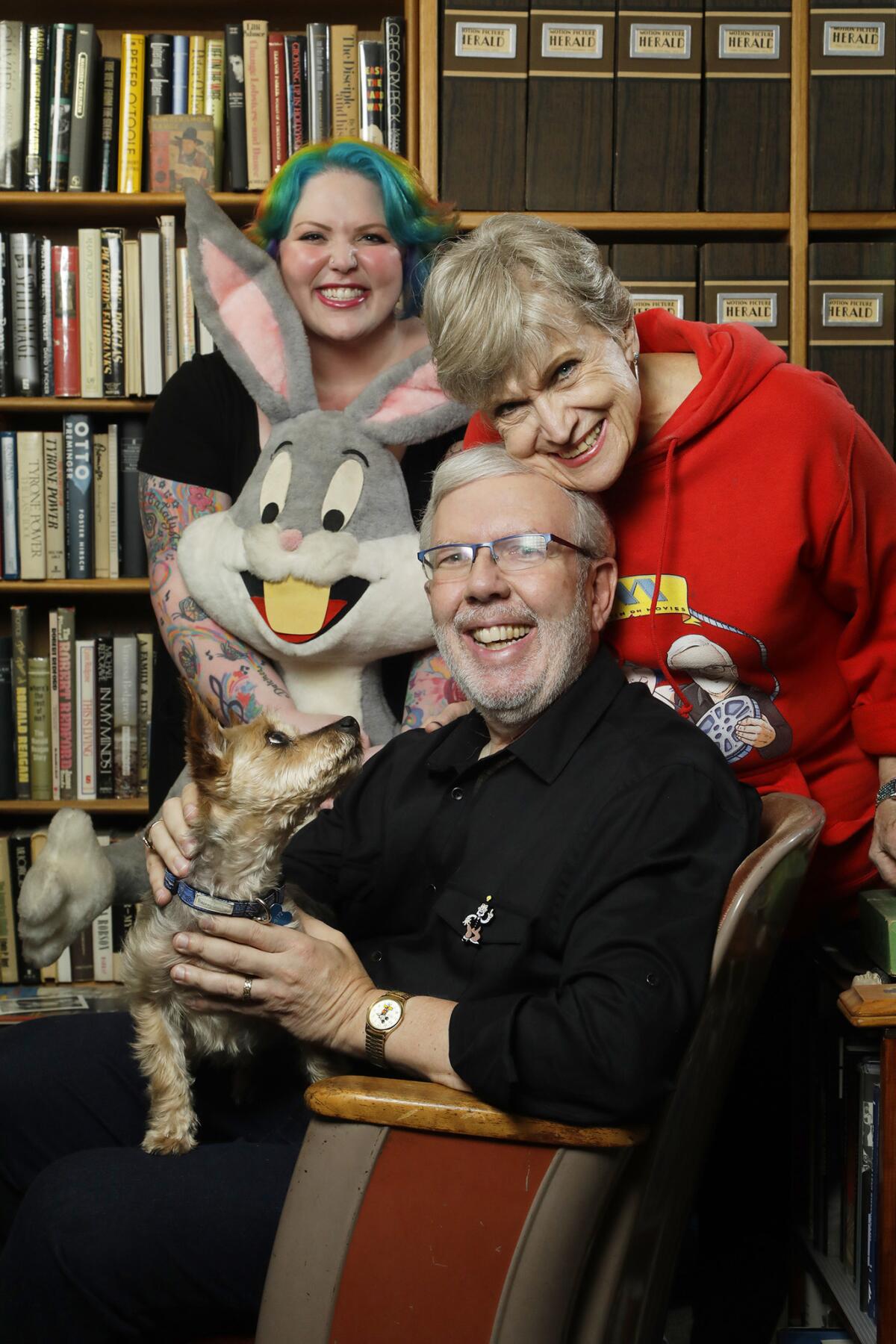 Doug Benson's "Doug Love Movies" podcast will be visiting Friday with panelists Greg Proops, Amy Miller and Leonard; Joe Dante and Josh Olson will interview Leonard on Sunday for an episode of their podcast, "The Movies that Made Me."
Tickets range from $50 for a Friday badge to $195 for the weekend pass. Film students and teachers can buy discounted weekend passes for $25, and if you bring your mom on Mother's Day, she'll be admitted free. Mother's Day will also feature such writers as Alicia Malone, Jon Burlingame, Robert Bader and Don Hahn doing book signings.
Perhaps the oddest film at MaltinFest is the closing-night feature: 1952's hoot, "Bela Lugosi Meets the Brooklyn Gorilla," which stars the horror legend and nightclub comics Duke Mitchell and Sammy Petrillo, who do bargain-basement impressions of Dean Martin and Jerry Lewis.
The Academy Archive is lending them Bela Lugosi's personal print.
"I have a kind of perverse fascination with this film. So do a lot of my friends," Leonard noted.
"The academy has been extremely generous," said Jessie. "All of this comes down to him because they all want to help. There are so many things I'd love to be able to do with MaltinFest in terms of traveling with it. For us it's about the real human connection. We love that."
"And," Leonard said, "introduce people to good movies. We hope we can make this work. I think we can."
FULL COVERAGE: Get the latest on awards season from The Envelope »
'MaltinFest'
Where: Egyptian Theatre, 6712 Hollywood Blvd, Los Angeles
When: Friday, 4 — 11:30 p.m.; Saturday, 10:30 a.m. — 10 p.m.' Sunday, 10:30 a.m. — 10 p.m.
Get the Indie Focus newsletter, Mark Olsen's weekly guide to the world of cinema.
You may occasionally receive promotional content from the Los Angeles Times.