Review: 'Mad as Hell' documents wild trajectory of pundit Cenk Uygur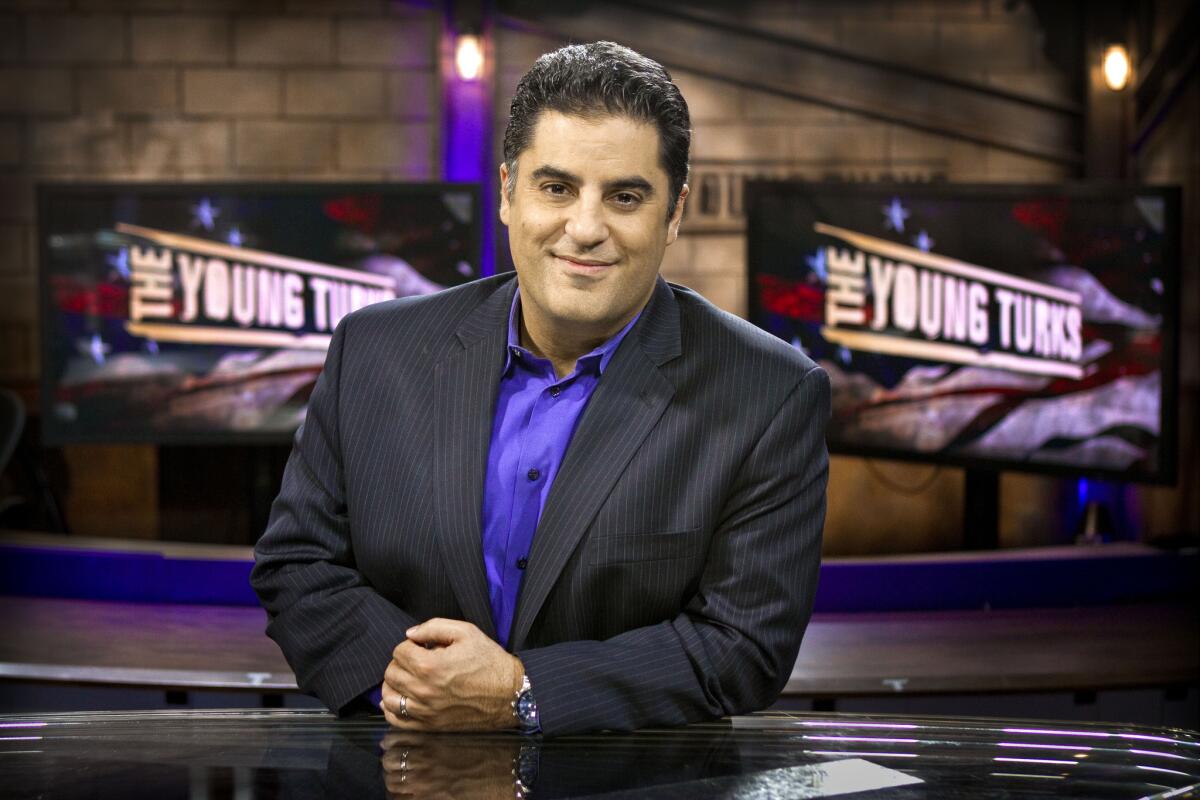 Political pundit Cenk Uygur and his cult talk show, "The Young Turks," went on a roller-coaster ride from public-access television to SiriusXM satellite radio, YouTube and Current TV — all detailed in the eye-opening, behind-the-scenes documentary "Mad as Hell."
Although the title suggests a famous line from Sidney Lumet's 1976 film "Network," the doc doesn't necessarily focus on Uygur's brash, raving persona — so characteristic of talk-radio blowhards. It also isn't about his bipartisan disillusionment with the political apparatus, per se. Unexpectedly, the film best serves as a cautionary anecdote that epitomizes the mutual apprehension between Internet-age start-ups and establishment media.
Uygur's impressive YouTube view-counts and subscriber numbers helped land him at MSNBC as a contributor and fill-in anchor in 2010; there, he grappled with bureaucracy and office politics. After losing a coveted evening spot to Al Sharpton in 2011, Uygur bolted for Current TV and stayed there until its sale to Al Jazeera America in 2013.
Despite the influence and financial rewards of YouTube, outsider Uygur felt he needed a presence in old media to establish legitimacy. But even with the high ratings he generated, MSNBC wanted him to prove himself further. He could have been the network's answer to Bill O'Reilly or Sean Hannity, but the May-to-November relationship between new and old media was hardly symbiotic.
--------------------
"Mad as Hell"
MPAA rating: None
Running time: 1 hour, 22 minutes.
Playing: Laemmle's Music Hall 3, Beverly Hills. Also on VOD.
Get the Indie Focus newsletter, Mark Olsen's weekly guide to the world of cinema.
You may occasionally receive promotional content from the Los Angeles Times.