You haven't seen a movie like Josephine Decker's 'Madeline's Madeline,' and that's exactly why you should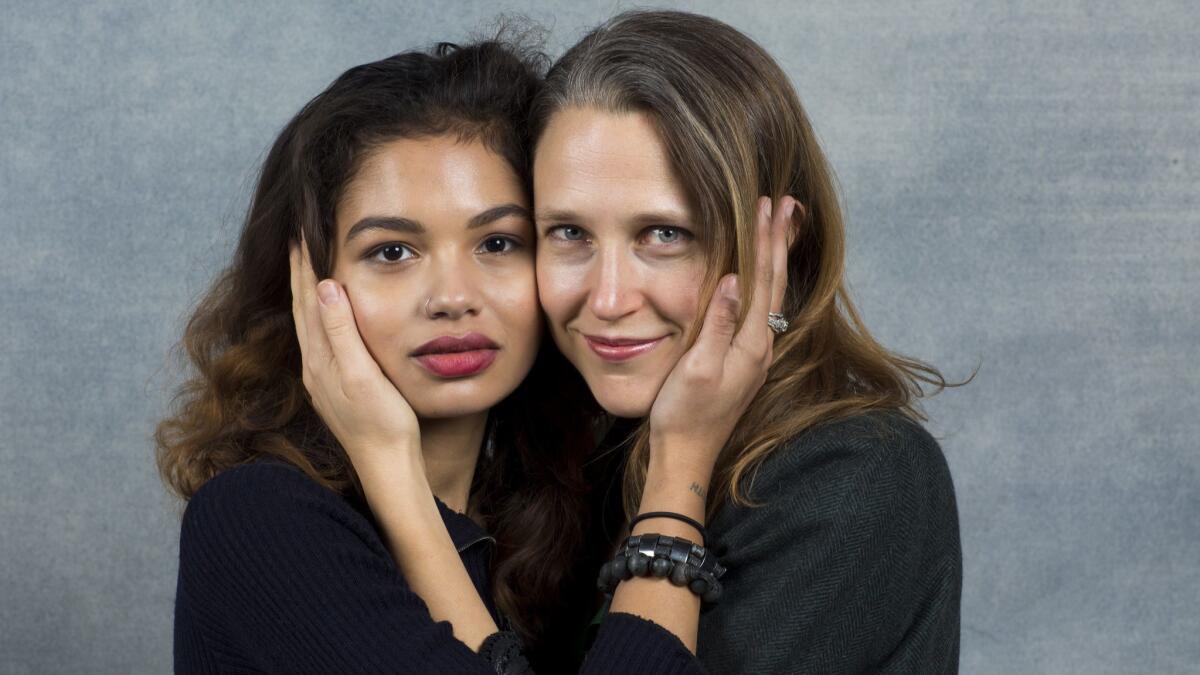 "Madeline's Madeline" is a movie about many things. It is about a mother and a daughter. It is about mentorship. It is about the purpose of storytelling and art in peoples' lives. It is a sprawling, dizzying, intense study of a young woman possibly in the throes of mental illness but definitely involved with an out-there experimental theater troupe.
The film, which premiered at this year's Sundance Film Festival and is currently playing in limited release, is the latest work from writer-director Josephine Decker, whose previous features, "Butter On the Latch" and "Thou Wast Mild and Lovely," both premiered at the 2014 Berlin Film Festival.
Even within the adventurous world of independent filmmaking, Decker's style is unique. "Madeline" sprang from a series of improvisational theater workshops that generated material which the director then shaped into a script.
In the film, a volatile young woman named Madeline (Helena Howard) is torn between her frightfully protective mother, Regina (Miranda July), and theater group director Evangeline (Molly Parker), whose nurturing interests may hide an undercurrent of vampiric manipulation.
"Madeline's Madeline" is not a movie made for soundbites, and even Howard — who makes an explosive, riveting screen debut in the title role — has found her ideas of what the movie is about continue to evolve.
"I say it's about where you draw the line between art and exploitation. And someone's story between that," she said recently during phone call from the Brooklyn offices of the film's distributor, Oscilloscope Laboratories. "The way I used to describe it was sort of a girl who's dealing with mental health difficulties and navigating through her daily life as someone who is handling something as heavy as that. Sort of a discovery of self. But the two go hand-in-hand."
"There's no short answer to that question," said Parker, who has appeared in dozens of feature films and is known for her work on TV's "Deadwood" and the Netflix series "House of Cards" and "Lost In Space," when asked how she describes Decker's movie to people. "It's so meta, it's a little bit mind-blowing… The cinematic language she uses is completely different."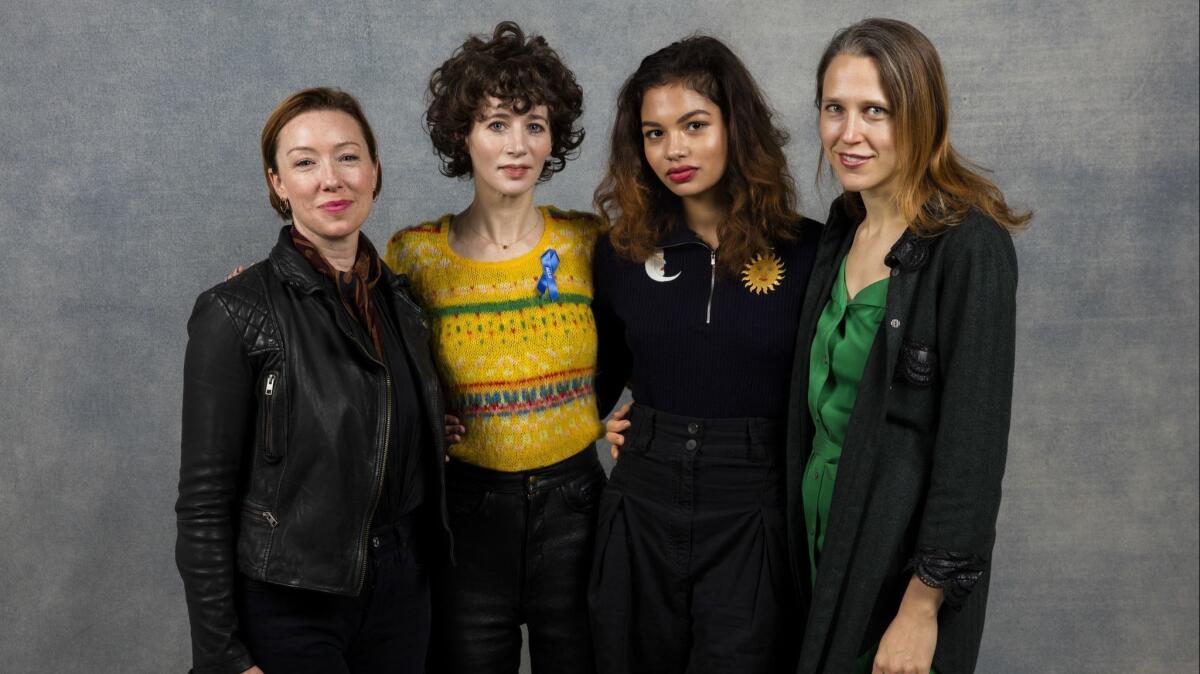 Times critic Justin Chang called the film "a feverish and mercurial brainstorm." Oscar-winning "Moonlight" filmmaker Barry Jenkins celebrated the movie after seeing it recently, posting on Twitter that is was "adventurous, bravura filmmaking, insistently challenging and always evolving," while saying of Howard, "this is one of the best performances I've ever seen in my life."
After shooting the movie in the late summer of 2016, Decker edited the footage for the better part of a year, for periods working on it alone. During a recent breakfast in Los Angeles, where she now lives, Decker said she felt awkward talking incessantly about herself and asked if she could ask a journalist a few questions instead. Instantly, she turned a workday encounter into an inside-out confessional.
"I have, like, 50 questions," she said with an impish, bright-eyed grin. "What was the most awkward, weird interview you ever had?"
Decker discovered Howard, who recently turned 20, at a teen arts festival in New Jersey, where the then 15-year-old performed a monologue from David Harrower's play "Blackbird," in which a young woman confronts the man who sexually abused her as a child. Howard's performance left Decker shaken, crying and convinced that they had to work together.
July, herself an award-winning filmmaker and acclaimed multi-disciplinary artist, rarely accepts offers to perform outside her own work. She had initially been contacted by Decker regarding a possible adaptation of July's novel "The First Bad Man" and watched Decker's earlier films. When the offer came regarding "Madeline's Madeline," July was curious to simply observe Decker at work.
"The first thing I thought when I got the email about this was, 'I can definitely find out how they're made,' " July said. "It was sort of a director's response. And I felt sort of greedy for my own project, that it would be so great to just sit on a set and learn. So I jumped in from that point of view. I met with her and really liked her. And that was the main thing, that I liked her and trusted her."
"Madeline's Madeline" culminates in a final sequence of pure originality. As the troupe has a session of open critique, Evangeline comes under attack from some members for taking advantage of Madeline, who, in turn, lashes out at Regina in a furious monologue. This spurs a spontaneous performance by the group that is revelatory and cathartic, with Howard taking off to places rarely seen onscreen and blurring the line between performance and reality.
"She was really acting. She was definitely acting," said Decker. "When you're an actor, sometimes you do a monologue to the nobody that's right above the actors' heads. And I asked her to do it right to Miranda's face. And that was the version where she really locked in. She was speaking with love and hatred, a hatred you really felt. Mostly 80 to 90% of what you see is that take."
"It was draining, but I wasn't out of control like Madeline," Howard said. "This is a point in the story where Madeline's two worlds collide. Her reality, where everything is out of control and she lacks control, and her safest space, where she feels most comfortable, are meshing together."
Parker recalled how she and July would occasionally become confused, and perhaps even a bit concerned, during production when Decker would halt a day's work for group talk sessions. The cast and crew could voice whatever worries they had about what was happening on set or in the storytelling itself.
"But that's part of Josephine's way, the making of it is a part of the art," Parker said. "That's what the film is about. And that is true of the way this film was made.
"She sees things differently and she is not interested in making something that everyone else makes," added Parker. "And until you work with somebody who is so clearly not afraid creatively, then you don't realize how much fear is involved in all of the rest of the things that get made."
July likewise had nothing but praise for Decker and the unique creative circumstances she could seemingly conjure and control.
"There is something unusually seamless about it," said July. "But I do think every director has their superpowers in different areas and the fact that she is an editor is something special. She doesn't care about continuity or all these details people get hung up on. And it's not naïve, it's knowing. She knows what matters.
"And in all the mechanisms of filmmaking and these crafted scripts and getting the dialogue just right," July added, "if you're not prioritizing all those things, then you're prioritizing other things. And I think that was what was unfamiliar to all of us — to have other things prioritized."
In the months since Sundance, Howard has been auditioning. And while she hasn't landed anything new just yet, she isn't planning on giving up anytime soon. Decker has directed and appears in an upcoming episode of the HBO anthology series "Room 104" and is already making another film, a biopic of "The Lottery" author Shirley Jackson, starring Elisabeth Moss and Michael Stuhlbarg.
In case anyone thinks that project looks something close to conventional, Decker says, "It's going to be really weird.
"I hope that everyone involved knows that we don't know what we're making. I think that makes the best movie," Decker said. "It does seem really boring to make a movie if you know what target you're trying to hit and just hit it."
SIGN UP for the free Indie Focus movies newsletter »
Follow on Twitter: @IndieFocus
Get our L.A. Goes Out newsletter, with the week's best events, to help you explore and experience our city.
You may occasionally receive promotional content from the Los Angeles Times.