Review: Ridley Scott's geek respect pays off in 'The Martian'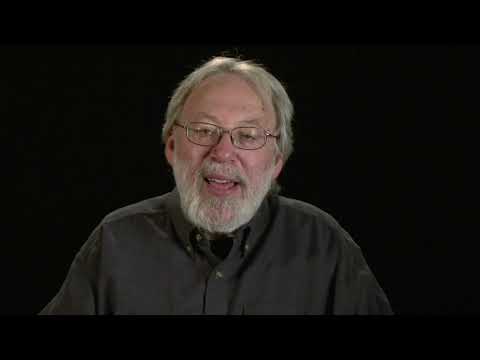 Kenneth Turan reviews "The Martian" starring Matt Damon. Video by Jason H. Neubert.
Los Angeles Times Film Critic
The entire plot of "The Martian," a tip-top science fiction entertainment, is encapsulated in the three little words that dominate the film's advertising: "Bring Him Home."
Turning the plight of astronaut Mark Watney, inadvertently abandoned on the planet Mars 50 million miles from Earth, into the most polished of crowd-pleasers was the work of many hands, not the least of which were sine qua non star Matt Damon, novelist Andy Weir, who wrote the original book, and screenwriter Drew Goddard.
Director Ridley Scott, despite spending more cinematic time in the future than Buck Rogers, was a late addition to "The Martian's" team (Goddard was originally set to direct) but a crucial one.
SIGN UP for the free Indie Focus movies newsletter >>
It was Scott's ability to join together two aspects of his filmmaking persona and in a sense bring it all back home that proved critical to "The Martian's" success.
A consummate storytelling professional and visual wizard who knows how mainstream entertainment should be put together, Scott's previous science fiction films, including "Alien," "Blade Runner" and "Prometheus," have lived on the dark end of the street.
But back on planet Earth, Scott, in films like "A Good Year" and even "Thelma & Louise," has shown an interest in positive stories, but it's not until "The Martian" that a science fiction film with a hopeful tone has come out under his name. It's been worth the wait.
That tone comes courtesy of Weir's strongly plotted novel, which he initially gave away free chapter by chapter on his website before it became a print bestseller and was scooped up by Hollywood.
Though dystopian science fiction has dominated the contemporary field for years, "The Martian" is decidedly optimistic, with a self-reliant Mr. Can Do kind of hero whose command of science comes in handy when things get rough. (Which, as you can imagine on a place like Mars, happens a lot.)
That man would be astronaut Mark Watney (Damon), introduced as one of the six members of the Aries III team from spacecraft Hermes doing research and otherwise minding their own business in the Acidalia Planitia area of Mars.
The other crew members, well-cast and given more definition in the film than the book, include, among others, steely Cmdr. Melissa Lewis (Jessica Chastain), jokey pilot Rick Martinez (Michael Peña) and computer whiz Beth Johanssen (Kate Mara).
Things start to go badly for this group when a dust storm as unexpected as it is enormous leads Lewis to decide the planet must be evacuated immediately. On the way back to the ship, brutal winds unmoor a satellite dish that flattens Watney and ends all communication with him.
As the rest of the distraught crew begins the 10-month journey home, everyone on board, not to mention everyone back on Earth, thinks Watney is dead. Except he's not.
It turns out that Watney wasn't killed, merely knocked out and impaled by the dish's antenna. Once he gets himself to the artificial living habitat, or Hab, and doctors himself up, he's good to go and starts keeping a video log to prove it. Which is where Damon begins to shine.
Damon is as likable an American actor as we have and ideally cast to convey the pleasing self-confidence and intrepid sense of humor that characterized Watney in the book. He's just the kind of guy to add interest to the story's considerable science and make Watney's "Robinson Crusoe on Mars" situation plausible.
Watney's initial task is to keep himself alive for the four years until the next Mars expedition is scheduled to land, and job one in that department is to procure enough food. Fortunately, as Watney himself wryly comments, he's the expedition botanist and he vows with mock solemnity that "Mars will come to fear my botany powers." Or so he hopes.
But, as author Weir candidly admitted in an essay in Salon, "My plan was to torture Mark.... I decided that each problem Mark faced had to be a plausible consequence of his situation — or, better yet, an unintended consequence of his solution to a previous problem." And, as ensured by Goddard's skillful script, so it quite pleasurably goes.
While Watney is mucking about on Mars, it takes a bit of time for people on Earth to figure out he is, in fact, alive, but once they do, the folks at NASA start to scheme about getting him home, with complications galore making their lives as difficult as Watney's.
As with the crew of the Hermes, excellent acting (Carmen Cuba and Nina Gold were the casting directors) makes all the difference in plausibility. Doing fine work are Jeff Daniels as the caring but cautious suit who runs NASA, Chiwetel Ejiofor as the passionate director of Mars missions, Sean Bean as the dogged astronaut advocate and Kristen Wiig as the beleaguered media-relations director.
Special mention should be given to adroit casting for two of the film's numerous nerdy roles, Mackenzie Davis as an eagle-eyed satellite image viewer and Donald Glover as a Jet Propulsion Lab thinker who gets a big idea. "The Martian" is a film that respects the geekiest among us, and that pays off all around.
-----------------------
'The Martian'
MPAA rating: PG-13, for some strong language, injury images and brief nudity
Running time: 2 hours, 21 minutes
Playing: In general release
MORE:
For Matt Damon movie 'The Martian,' lots of research -- and a watery coincidence
Heady days for Jessica Chastain as 'The Martian' and 'Crimson Peak' loom
For 'The Martian,' NASA's news about water on Mars is cosmically good publicity
Get our L.A. Goes Out newsletter, with the week's best events, to help you explore and experience our city.
You may occasionally receive promotional content from the Los Angeles Times.