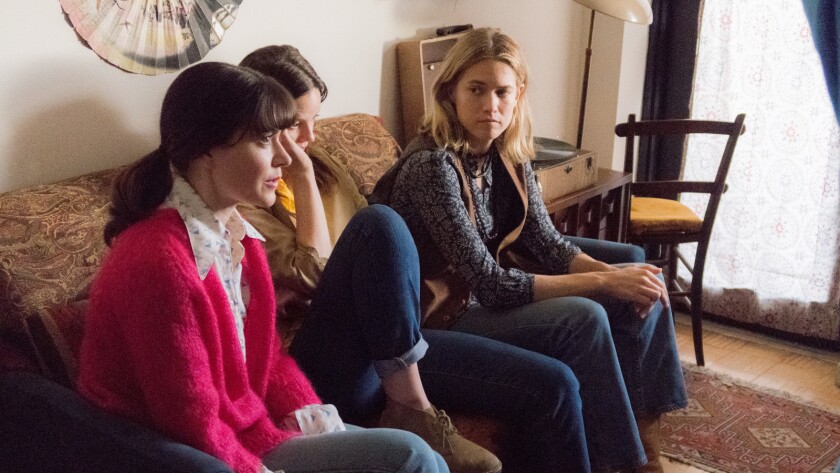 The opening credits to "Ask for Jane" are set to a foot-stomping song that sounds like the soundtrack to a protest march, a fitting beginning to this drama that is more activism than movie. Writer-director Rachel Carey's film is effective in its depiction of a pre-Roe vs. Wade America and its horrors for women, despite its often-clumsy script and amateur production values.
Inspired by the real-life Jane Collective, "Ask for Jane" follows a group of activists who help women access illegal abortions in and around Chicago in the late 1960s and early '70s. Founded by Janice (Cody Horn) and Rose (producer Cait Cortelyou), the Jane Collective offers a phone line and facility where pregnant students, married mothers, rape survivors and more can get the procedure they need but at great legal risk.
"Ask for Jane" is best when it's most focused. Carey's script diverges from the collective to tell the stories of women who go to great lengths to end their pregnancy, including ingesting rat poison and punching themselves in the stomach. While these moments are powerful, they stop the narrative in its tracks. The screenplay also feels didactic, saddling even the better actors in the cast with dialogue that doesn't feel natural.
Despite its flaws, "Ask for Jane" is moving, especially in a time where reproductive rights are at risk in states across the United States. However, abortion rights advocates will wish the message came in a better-made movie.
-------------
'Ask for Jane'
Not rated
Running time: 1 hour, 48 minutes
Playing: Starts June 28, Laemmle Music Hall, Beverly Hills
------------
---