Review: 'Ip Man 3' has all the right moves to end martial arts trilogy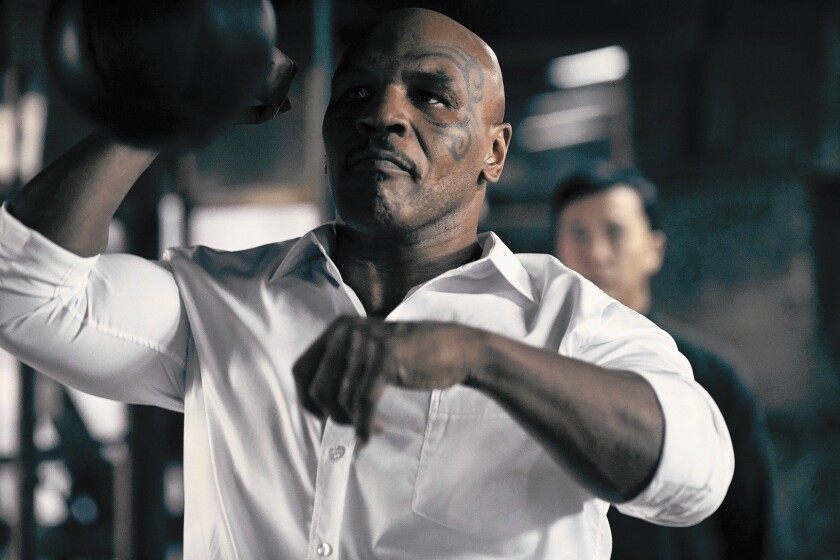 The concluding installment in the hit martial arts trilogy "Ip Man 3," set in Hong Kong circa 1959, combines the customary, inventively choreographed action with an unexpected emotional depth, proving as hard to resist as its entertaining predecessors.
Revisiting the title role of the real-life Wing Chung kung fu master (whose most famous student was one Bruce Lee), Donnie Yen is again in likably low-key form as he protects his son's school from thugs intent on taking over the property as well as having to deal with a headstrong rival (Max Zhang).
SIGN UP for the free Indie Focus movies newsletter >>
If that's not enough to keep him preoccupied, Ip Man must also come to grips with a grim prognosis given to his ailing wife (Lynn Xiong). While returning director Wilson Yip once again keeps the various conflicts coming with a brisk efficiency, there's also a more reflective quality in play this time around, which Yen navigates with an equally skillful, carefully measured touch.
Unfortunately the same can't be said for Mike Tyson, who plays the decidedly limited role of a bilingual, "foreign devil" crime boss who eventually goes mano a mano with Yen. Likely unintentional but nevertheless helpful, English subtitles are provided not only for Tyson's Cantonese but also for his English lines.
------------
"Ip Man 3"
MPAA rating: PG-13, for sequences of martial arts violence and brief strong language. In Cantonese with English subtitles.
Running time: 1 hour, 45 minutes.
Playing: In limited release.
---
Inside the business of entertainment
The Wide Shot brings you news, analysis and insights on everything from streaming wars to production — and what it all means for the future.
You may occasionally receive promotional content from the Los Angeles Times.