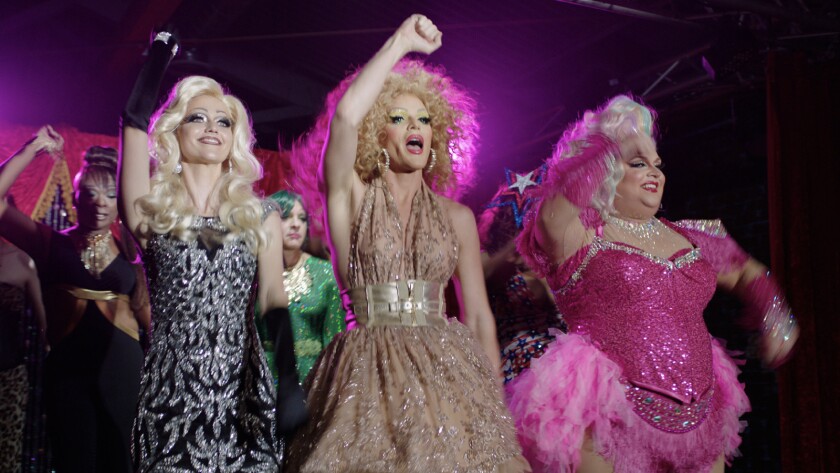 Written and directed by Autumn McAlpin in her feature debut, "Miss Arizona" possesses small moments that work. The well-intentioned comedy never fully comes together to make a cohesive film, but there are glimpses of something interesting amidst its flaws.
More than a decade has passed since Rose (Johanna Braddy) was crowned Miss Arizona back in her home state, but the former pageant queen has little to show in the way of recent achievements. She dreamed of fame in her life in Los Angeles, but her husband (Kyle Howard) gives her little freedom and even less attention. When Rose agrees to teach a life skills course at a women's shelter, she ends up learning what she's truly capable of during a wild night in L.A. with the shelter's four residents (Robyn Lively, Dana Wheeler-Nicholson, Shoniqua Shandai and Otmara Marrero).
At times, "Miss Arizona" sparks — particularly with its spirited cast that includes Missi Pyle, Steve Guttenberg and "RuPaul's Drag Race" favorite Ginger Minj — but it struggles to create a flame. McAlpin's film tries as hard to please as its pageant-winning protagonist does, and it manages to earn a few laughs from its sweet, silly humor. However, its episodic script plods, often spending too much time in one place, leaving the film feeling unbalanced. The of-the-moment message of women's inner strength is laudable and empowering, but it's buried in gags and poor pacing.
-------------
'Miss Arizona'
Not rated
Running time: 1 hour, 34 minutes
Playing: Starts July 12, AMC Orange 30, Orange; also on VOD
------------
---