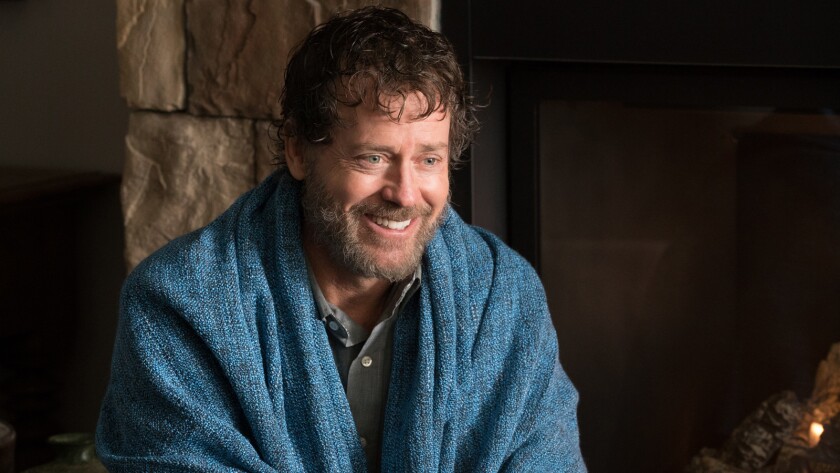 With "Phil," Oscar nominee Greg Kinnear makes his directorial debut with a talented cast. However, the script from Stephen Mazur drags everyone down with its clumsy attempts at both humor and profundity in this pseudo-philosophical pseudo-comedy.
Depressed, divorced dentist Phil (Kinnear) finds new life when he meets patient Michael (Bradley Whitford), a cheerful philosophy professor who seems to have it all together. But when Phil finds Michael's body after his suicide, he insinuates himself into the life of Michael's widow, Alicia (Emily Mortimer), by pretending to be her husband's Greek friend Spiros. YouTube videos help him fake an accent, while he tries to figure out what caused Michael to want to end his seemingly perfect life.
Kinnear's charm and nice guy persona in previous movies can't quite make Phil someone we root for — or even want to watch — through his frustrating, bad behavior. In his role behind the camera, Kinnear's work is technically fine, but it's unable to transcend the writing.
If Rolfe Kent's overbearing score is any indication, "Phil" imagines itself to be a comedy, but there's little actual humor. Screenwriter Mazur is best known for the film "Liar Liar," but it's hard to determine which lines in this script are even meant to be jokes. It approaches everything from suicide to Socrates with a facile touch, dealing with serious issues with an almost startling lack of depth and intelligence.
-------------
'Phil'
Rated: R, for language and violent/disturbing images
Running time: 1 hour, 41 minutes
Playing: Starts July 5, Arena Cinelounge Hollywood; also on VOD
------------
---