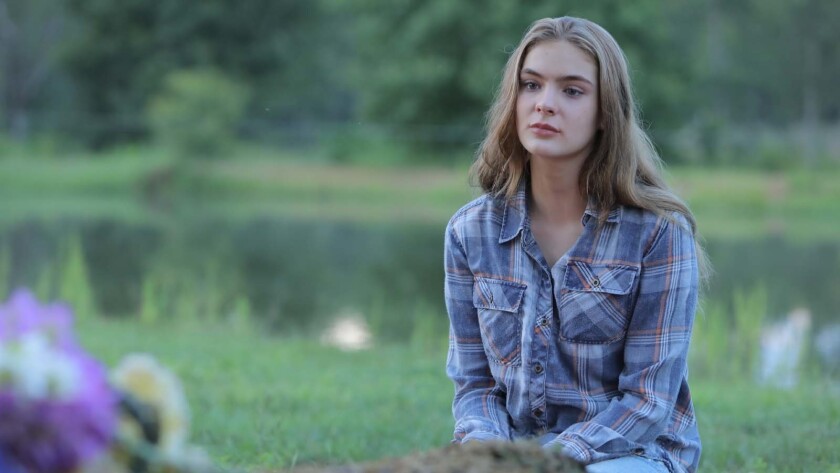 For those who prefer the ambling of a gentle mare to the unpredictability of a wild stallion, "Urban Country" will prove a soothing ride. As easygoing as its acoustic guitar score, this family-friendly drama tells a familiar fish-out-of-water story, fueled by faith and a love of rural life.
City girl Faith (Brighton Sharbino, "Miracles From Heaven") rebels against her father (Jason London), her high school principal (C. Thomas Howell) and every other authority figure in her life, landing her in trouble — and in juvenile hall. There she meets a sympathetic warden (Lou Diamond Phillips) who makes her begin to question her choices, but the real change occurs with a visit from her estranged, dying mother, Anna (Candice Michele Barley). After her release, Faith visits Anna at her Mississippi ranch, where she bonds with her mom, a young ranch hand (Arthur Bryan Marroquin) and the horses as she discovers that she may want more than the city can provide.
Director Teddy Smith specializes in small, horse-driven family films, with "Urban Country" following "Race to Win" and "A Gift Horse." Well-shot and well-intentioned, this drama will likely please its core faith-based audience who won't roll their eyes at the protagonist's name or the earnest, hackneyed dialogue. However, most others will find the movie's script from Gianna Montelaro bland and lacking both nuance and specificity.
-------------
'Urban Country'
Not rated
Running time: 1 hour, 28 minutes
Playing: Galaxy Mission Grove, Riverside
See the most-read stories in Entertainment this hour »
---