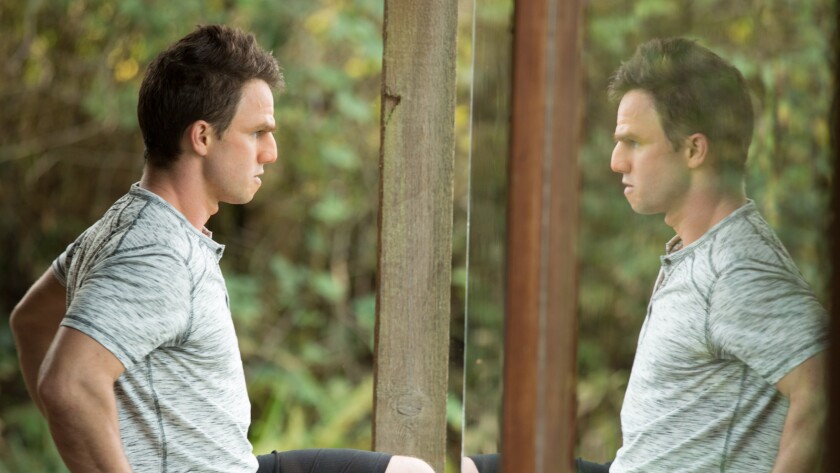 While the notion of a modern-day cloning of a Neanderthal from 35,000-year-old DNA sounds like the stuff of either Michael Crichton or Pauly Shore, Tim Disney's curiously contemplative "William" neither plays it for thrills nor laughs.
Proving their audacious "Draft Sequence of the Neanderthal Genome" is more than a mere theory, assertive college professor Julian Reed (Waleed Zuaiter) and maternal doctor Barbara Sullivan (Maria Dizzia) find themselves rearing a pre-Sapien from birth — a child they would name William, after Irish naturalist William King, who, in 1864 first recognized Neanderthals as a separate species.
Sullivan, who carried the Neanderthal embryo, and Reed subsequently split up, and William spends most of his childhood under a microscope. But he grows into a sensitive, soft-spoken high school senior (touchingly played by Will Brittain) eager to live a normal life despite the glares his facial features and unique body mass encounter on a daily basis.
Director Disney, Walt's grand-nephew, who penned the script with J.T. Allen, has crafted a poignant nature-vs.-nurture yarn that shrewdly grounds its ethically questionable Mary Shelley-esque high concept in naturalistic performances and cinematography.
Like "The Elephant Man's" John Merrick and "Mask's" Rocky Dennis, Brittain's William yearns for an ordinary existence even as he's tragically aware that he'll never be regarded as anything more than a specimen.
In Disney's hands, "William" eschews freak show theatrics for something much weightier.
-------------
'William'
Not rated
Running time: 1 hour, 42 minutes
Playing: Starts April 12, Laemmle Monica Film Center, Santa Monica
------------
---