Before the buzz began on 'Moonlight,' the coming-of-age story started with playwright Tarell Alvin McCraney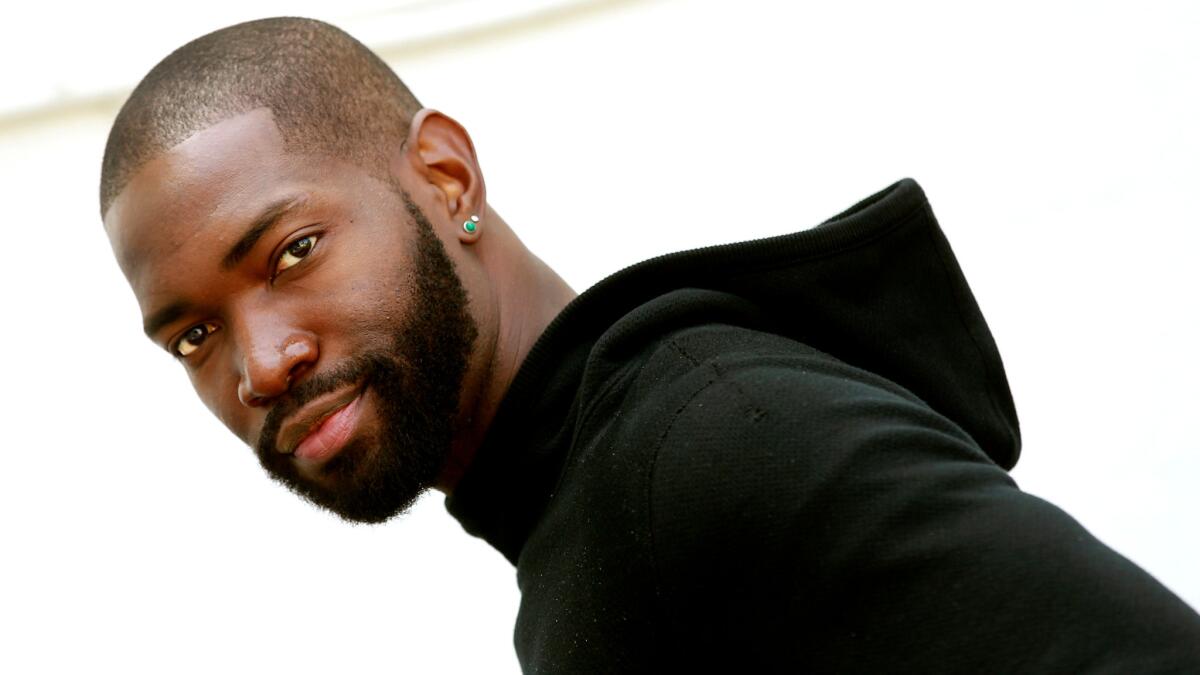 For Tarell Alvin McCraney, watching "Moonlight" isn't the wonderfully transformative experience it is for film critics shouting its praises from the rafters. It's emotional. It's painful. It's struggle, embodied. After all, the movie is quite literally his life playing out onscreen, just with actors as the men and women he knew and loved some 20, 30 years ago: his drug-addicted mother, the local drug dealer turned father figure, the first guy with whom he was ever intimate.
"It's a palpable snapshot of memories and dreams that is difficult to sit through," he said. "The first time I saw it, I went through a pretty bad depression. The second time, I burst into tears midway through. It's hard. It's rough."
But the difficulty McCraney has in watching the semi-autobiographical tale is what makes the film, which opens in Los Angeles and New York on Friday, authentic and real and, as L.A. Times critic Kenneth Turan said in his review, "a film that manages to be both achingly familiar and unlike anything we've seen before."
McCraney, however, knows it all too well.
"Moonlight," written and directed by Barry Jenkins, was adapted from McCraney's play "In Moonlight Black Boys Look Blue." It tells the story of a black boy named Chiron living in the poor Liberty City neighborhood of Miami coming into himself and his gay identity in a world that refuses to allow him to do either with ease.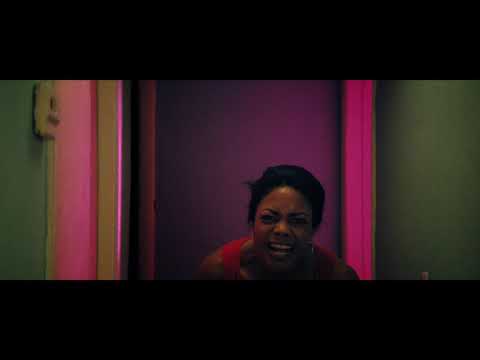 The trailer for "Moonlight."
With a mother (Naomie Harris) hopped up on crack cocaine and the taunts of schoolyard bullies like a never ceasing chorus, he stumbles into the lives of a local drug dealer (Mahershala Ali) and his girlfriend, Teresa (Janelle Monae), who become surrogate parents. But his journey to adulthood is filled with twists and turns that create a human being far different than his younger self, yet still shy and gentle and warm. Playing Chiron throughout the 20-year span of the film are, as a kid, Alex R. Hibbert; as a teen, Ashton Sanders; and, as a grown man, Trevante Rhodes.
"The script that Barry got a hold of didn't look like 'Moonlight,' but it did," McCraney said, meaning that the play wasn't structured like a triptych as the film is, at the different stages of the character's growth. Rather, it played out in a circular motion with life happening for the youngest, middle and oldest versions of the character all at once. (Imagine a kid waking up and brushing his teeth, followed by his adolescent self and adult self doing the same actions.)
"I was trying to figure out what little me and middle me and grown me were doing that was the same and not the same," he said about the play's structure and inspiration. "What patterns I was repeating, what is this life?"
Conceived as part of McCraney's graduate school application, "In Moonlight Black Boys Look Blue" came at "a strange time, a time of endings and then new beginnings," he said. It was 2003 and he had graduated from DePaul University in June with a degree in acting. His mother, who struggled with addiction when he was young and had suffered from AIDS-related complications for the prior 10-year period, died that July.
But McCraney persevered, putting the "Moonlight" play on the shelf after enrolling in the Yale School of Drama's play-writing program knowing that it could not be staged because he had written in visual cues, like cut to's, that only film allows an artist to do. When he finally picked it back up and gave it to a film professor who told him to finish the script, McCraney responded: "It's not done? Hm." (He graduated in 2007.)
Jenkins got his hands on the play through mutual friends in the Miami arts scene and was immediately struck by the way McCraney had depicted the mother-son relationship. "Because that happened to me [too]," Jenkins said.
McCraney and Jenkins, both 36, share a number of life experiences though the two didn't know each other prior to coming together for the film. They grew up in Liberty City, blocks away from each other, with mothers under the influence. They went to the same elementary and middle schools at the same time and eventually became artists.
A slight diversion in their stories is their sexualities, a topic that plays an integral role in both the play and "Moonlight." Though Jenkins is straight, he said he wanted to maintain the queer voice of the play about the lived experiences of a black gay man written by the black gay man who lived it.
Jenkins said he hoped that McCraney would've penned the screenplay himself, but after the playwright won one of the prestigious MacArthur "genius" grants in 2013, he became too busy. Luckily, the two had shared enough of their expectations of each other for Jenkins to confidently adapt the play on his own.
"I felt like the only way to do the translation and have it have the same power as Tarell's work onstage was to preserve his voice," Jenkins said. "There were certain scenes and experiences in the play that I had not lived."
The result was a tale that Rhodes, in prepping for the audition, saw as "the most epic true love story in history."
"This script was so vivid," he said. "The characters, they pop out on the page."
Though he was, in a way, doing a biopic of McCraney — or, at least, his adolescence, because his adult life is still very much a work in progress — Rhodes, 26, didn't meet him until the film's screening at the Telluride Film Festival. He, however, pulled inspiration for the character, as he is a heterosexual man playing a gay one, from the man who's been his best friend since he was 10 years old, and who spent 13 years of their relationship concealing his sexuality.
"I saw [his] internal struggle," Rhodes said. "Even today, I hate myself because I didn't know how to verbalize to him, 'It's OK, bro.' That 'I love you and am going to continue to love you for who you are.'"
But "Moonlight" is more than a "queer love story" or a well-done "black movie," as it has been labeled in headlines and award season chatter — though it is also very much a well-done black, queer love story, McCraney said.
"The thing that scares me is that people will try to use that to put it in this corner, because we can't consider it 'a great story.' We have to consider it 'this kind of great story,'" he said. "There is no part of me that wants to shirk this identity — it's just who I am, how I got here. At the same time, when you use [my identity] to relegate something that I've done to a corner, it does [tick] me off."
Regardless, let "Moonlight" be an epiphany for individuals and Hollywood at large, McCraney said, not only because it is an unapologetically black and gay and queer romance, but because it also unearths a beauty often not recognized.
"It's probably under the moonlight that we see that black boys can be blue, can be sad and sullen and intimate," he said. "It's under starlight that we see them differently, or that we get the chance to."
"Because we rarely see ourselves in those hues or under that gauze. We see ourselves in the harsh police light or the amber of street lights, but what is it when the reflection of the sun in the moon is sitting on these bodies. What beauty can we see?"
Get your life! Follow me on Twitter: @TrevellAnderson.
ALSO
The 2014 Times interview with rising playwright Tarell Alvin McCraney
The review of Tarell Alvin McCraney's "Choir Boy"
The review of "Moonlight": A magical, majestic portrait of young, black gay life
Get our L.A. Goes Out newsletter, with the week's best events, to help you explore and experience our city.
You may occasionally receive promotional content from the Los Angeles Times.