Nick Robinson steps into the spotlight as a teen coming out in 'Love, Simon'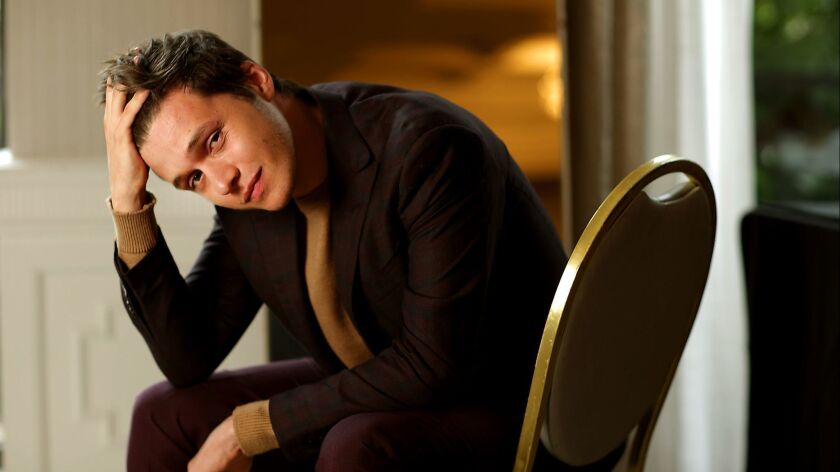 "Have you been to Echo Park Lake? You wanna go down there?" Nick Robinson asks. He's finished his cortado, a frothy espresso drink that became his go-to coffee order after a trip to Spain a few years ago, and says it's nice outside — not too cold.
So we leave the Woodcat Coffee Bar, and I throw my bag into my car before we head to the lake. The actor checks out the stuff in the back seat, observing bulk-size quantities of Special K and Lysol wipes.
"Did you just go to Costco?" he says. "I love Costco. I just find it very calming, for some reason. The best time to go is, like, a Wednesday at 2 o'clock. You have the whole place to yourself. You don't have to wait for the free samples. And you can buy a bunch of [crap] you don't need, but you're like, 'Wow, this is a great deal.'"
His favorite things to buy at Costco, he says, are Suntory Japanese whiskey and flashlights. He recently started renting a house in the neighborhood, and he's building a workshop with a toolbox -- hence the flashlights. "I like to have stuff to be prepared," he says. "Not for doomsday. I just find it really Zen to be like, 'I have all of these things if I ever needed them.'"
At 22, Robinson is in that phase of life where performing mundane adulthood tasks still feels thrilling. He's finding his footing as a twentysomething Angeleno just as he's coming into his own in the movie business too. This weekend, Robinson is carrying his first major studio film: "Love, Simon," in which he stars as a high schooler struggling to come out as gay to his friends and family. He's been in big films before — the blockbuster reboot "Jurassic World," the teen romance "Everything, Everything," the sci-fi action film "The 5th Wave" — but he played supporting roles in those. "Love, Simon" is a larger role, better-reviewed and in his opinion, riskier.
As a straight dude, Robinson admits that it made him "personally nervous" to play a gay character. He didn't feel like it was his "place" — he didn't want to be pretending to know an experience he was unfamiliar with.
"But I was also just nervous to play a gay character, period," he acknowledges. "There were still some tremors from past times where that was frowned upon. I think that's kind of unfounded, and that audiences are accepting enough now to understand that either way you go, it's a character."
That's partially why when Greg Berlanti, the director of the film, called Robinson to offer him the lead — the young star sounded less than enthused.
"When I told him he got the job, I could tell he seemed a little nervous," recalls the filmmaker, who is best known in the television space for his work on teen series like "Dawson's Creek," "Everwood" and "The Flash." "And then I got a little nervous and worried that he was not as interested in the role."
Berlanti says Robinson wasn't explicit about his concerns — "maybe he was nervous because I'm a gay person," the director says with a laugh. "He kept saying 'the tone' — wanting to make sure it felt grounded and wasn't shticky. And he was nervous about being the center of a movie; he was a bit daunted by the size and scope of the film."
Berlanti was able to assuage Robinson's concerns, but the actor's anxiety still took a while to dissipate.
"There were moments when we were making it when I would wake up some mornings and be like, 'I don't know if I can do this,'" says Robinson, talking about his experience on the Atlanta set. "But Greg was always there to remind not just me, but everyone, why what we were making was different and, dare I say, important.
"There are also certain stereotypes that this film works to break down — but it's complicated, because you can be playing into the heteronormative, cisgender thing. So it's a tightrope."
Watching Nick in this movie reminded me of when I first saw Tom Cruise in 'Risky Business.'
Elizabeth Gabler on "Love, Simon"
At Campbell Hall, the prestigious Studio City high school Robinson attended, his gay classmates "were never shoved into lockers by bullies" or treated as poorly as some of the LGBQT students are in "Love, Simon." "But I went to a fairly liberal school, and in Los Angeles and California — even on the West Coast — we're in a little bit of a bubble. There are huge swaths of the country where this is still a big deal, and if you come out in high school, you might be a pariah."
Seeing a gay teenager as the lead character in a romantic comedy from a major studio — something that has never happened before — could make a difference.
Robinson's own sense of otherness during high school came from being a professional actor. After working the theater scene in Seattle as a kid, he and his family — he has six siblings — moved to L.A. when he was 15 and booked a role on ABC Family's "Melissa & Joey," a sitcom starring Melissa Joan Hart and Joey Lawrence.
There were a couple of other kids at Campbell Hall who also did acting, but his job always felt like "a bit of the elephant in the room" — a feeling that continued when he went to college at NYU. After two gap years, he enrolled in the university's Gallatin School of Individualized Study, taking classes in everything from art history to psychology.
"You can kind of do whatever you want there, as long as you're able to back it up. There were rumors that people had graduated with majors in Madonna," says Robinson, who was at Gallatin at the same time as 22-year-old Oscar nominee Timothée Chalamet. "It was great, but then I booked a job and left. I wish it wasn't as expensive as it is. I would like to go back, but there were times when it was also pretty strange. I definitely — I feel like I've passed a point — I have passed a point where I could go and have the quote unquote normal college experience."
Indeed, it would probably be even more difficult for Robinson to blend in after the release of "Love, Simon." Elizabeth Gabler, the president of Fox 2000 Pictures — which is releasing the movie — says she's felt Robinson has been on the cusp of major fame for years. She almost cast him in Ansel Elgort's part in "The Fault in Our Stars," but passed because he looked too young.
"Watching Nick in this movie reminded me of when I first saw Tom Cruise in 'Risky Business,'" says Gabler. "I think it's that kind of a role. There are so many moments where you see this kid who is just so winning and emotional and funny and accessible."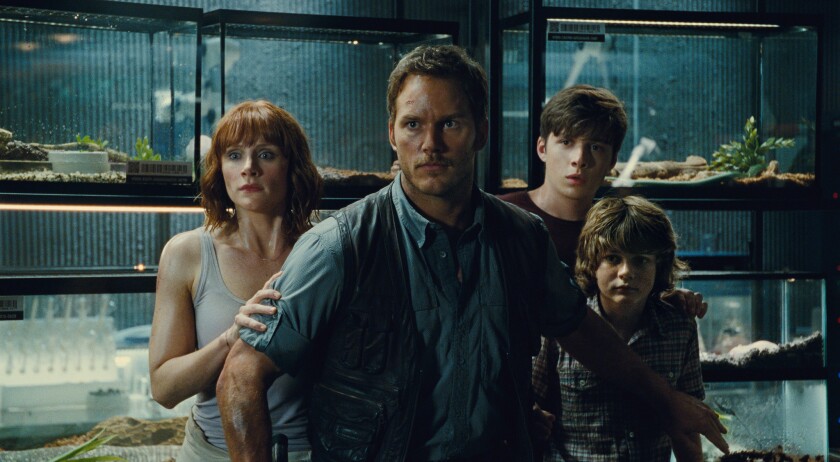 Robinson already has a couple of other films in the can — a comedy directed by William H. Macy called "Krystal" and the pregnancy thriller "Strange But True," co-starring fellow rising star Margaret Qualley.
"I don't want to say I've stopped being strategic, but I guess I've learned that it's really pretty hard to plan anything in this business," Robinson says, walking around the lake, which he calls his "version of Central Park." "Trying to be strategic has actually gotten me in trouble. So now I'm more just trying to find stuff that I just like or want to do. I don't really have any agenda with it. And just kind of hope for the best. Because it really is a crapshoot."
He has more specific plans for his off-screen life. The last time he was home in Seattle, he went to Pike Place Market and saw a guy selling tree stumps — "he'd sanded the top down so it was really, really smooth, and he cut inserts in the top and put in little river stones where you could strike matches." He's planning on making his own version of the project in his new workshop.
"I could make a killing if I came down here and sold those during a festival or something," he says, pausing to watch a man feeding geese. "That's me years from now, after I'm done selling my tree stumps. I'll just be a bird man."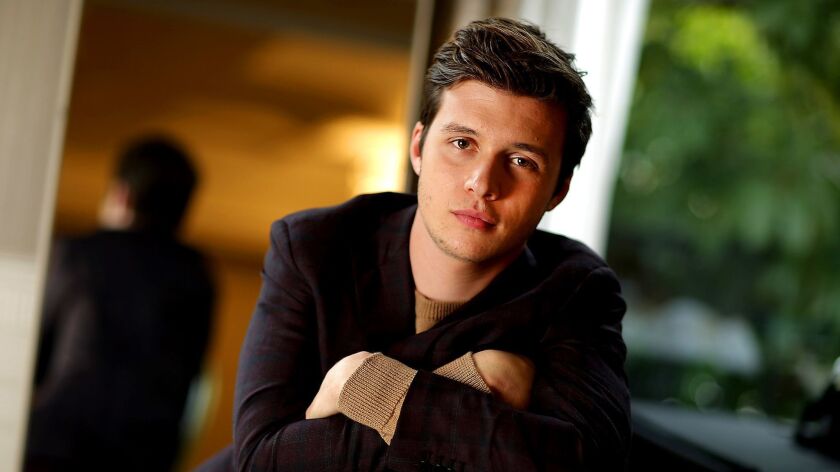 Follow me on Twitter @AmyKinLA
---
The complete guide to home viewing
Get Screen Gab for weekly recommendations, analysis, interviews and irreverent discussion of the TV and streaming movies everyone's talking about.
You may occasionally receive promotional content from the Los Angeles Times.