Olivier Assayas revisits an early work and his own adolescence with 'Cold Water'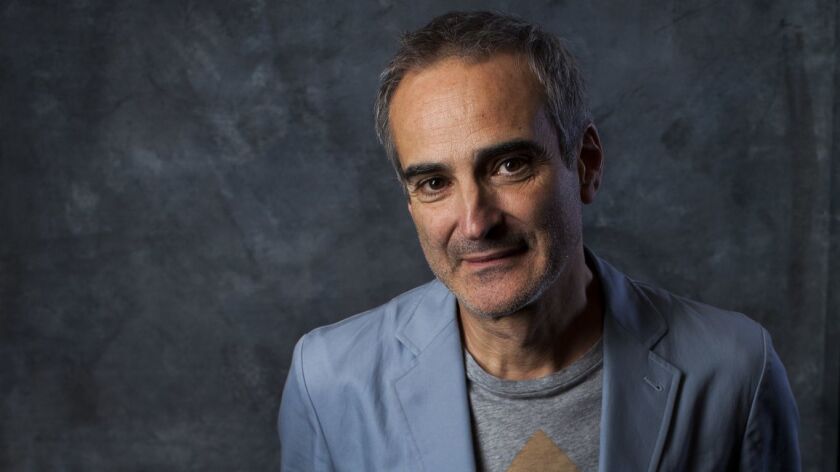 Part of what has made French filmmaker Olivier Assayas among the most reliably consistent on the international scene is his knack for reinvention. His work continually engages the world in fresh and exciting ways, such as his recent films, "Personal Shopper" and "Clouds of Sils Maria," both featuring the American actress Kristen Stewart.
Assayas' ability to surprise goes all the way back to one of his earliest breakthroughs to the international scene. His 1994 film "Cold Water" is a semi-autobiographical tale of young love and self-discovery set in 1972. Its main characters, Gilles (Cyprien Fouquet) and Christine (Virginie Ledoyen), are disaffected and drifting but perhaps no more so than many other teenagers. Even as they are drawn toward each other, they come to realize what they can and cannot get out of their relationship.
The film's off-handed style masks the depth of feeling Assayas conveys through the naturalism of the performances, with an evocative soundtrack that includes Leonard Cohen, Janis Joplin, Creedence Clearwater Revival, Roxy Music, Nico, Bob Dylan and Donovan.
The film was originally commissioned for French television as part of an anthology series. Assayas was able to work it out in the film's original budget and schedule to shoot enough for both a shorter TV version and a full-length feature film. As the feature film version hit the international festival circuit, the status of the project's music rights became a layered and complex web of ownership and permissions.
As those rights shifted from one entity to another over the years, the film was recently given a digital 4K restoration and at long last released theatrically in the United States for the very first time. It is playing now in Los Angeles.
The new restoration of the film had its U.S. premiere at the Austin Film Society in March, with Assayas in attendance. He also participated in an extended conversation with filmmaker Richard Linklater as part of the SXSW festival. While in Austin for those events, Assayas sat down for an interview with The Times.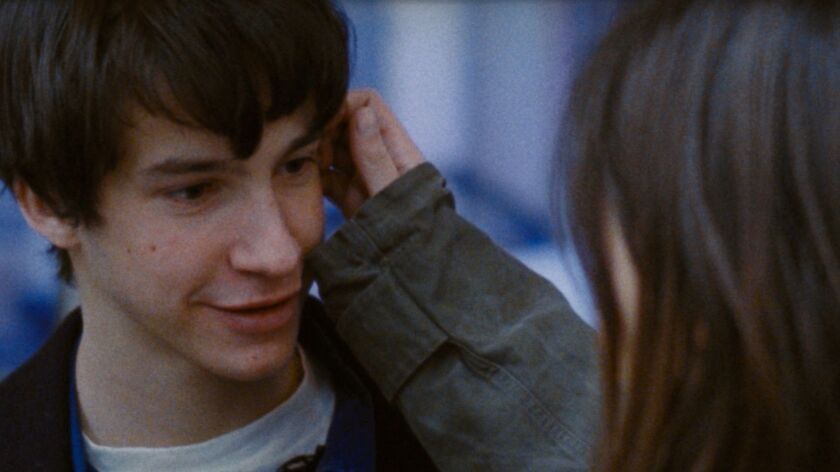 I've come to realize a lot of people think this movie is my first film ... It's actually my fifth film. But I'm fine with the idea that it's my first.
Olivier Assayas
What has it been like for you revisiting "Cold Water," what does it make you think about to rewatch it?
I have this complex relationship to that film. It was a bad time for me. I had just made this movie that was the worst flop I ever had; it was called "A New Life." It was a very complex, ambitious movie, where I was trying to go in a new direction. I felt I needed to go in a new direction, and that was not the right one. Shooting "Cold Water" was therapy in a certain way, because it happened right after; I shot the two movies back-to-back. The exciting thing was it was this very specific commission in the sense they were asking me to be autobiographical, which is something I had never really done. I had always made very personal films, based on my experience but not literal autobiography. So I kind of jumped into it.
The big surprise was that I enjoyed the autobiographical twist to the story, I related to the kids, I had fun in a way never had. I always thought that filmmaking was fun, but this was exciting and there was something meaningful about it — something more profound, more poetic, and it felt at the time like the change I was looking for. And I've come to realize a lot of people think this movie is my first film, and I'm okay with that. It's actually my fifth film. But I'm fine with the idea that it's my first film.
It's complicated in that the more time passes, the more the lines blur and the more it feels like I shot it in the '70s. To me, it's become some kind of screen between me and my own teenage memories. This is the movie I would have made if I could have made movies in the 1970s.
As you've been talking about the movie recently, can you put yourself back in the space of making it, can you remember what you were thinking then?
I remember I was so cold. You have no idea, I've never been that cold on a shoot ever. It was freezing cold. But there was this really intense feeling — the party, the kids, I felt like I was reliving my own adolescence. I wasn't shooting a period piece. Looking back on it, it's a period piece, of course it's a period piece, but we had no money so we couldn't even recreate the period. There's a shot where they are stealing records in this supermarket, we didn't even bother to change it. It's a 1990s supermarket, but you don't think about it, you forget about it. We had no money for anything remotely like dressing that kind of set.
I remember the dailies a couple of days later and watching the fire images and the kids dancing ... I thought, 'this is my favorite stuff I'd ever done.'
Olivier Assayas
So watching those kids doing off-screen what they were doing on-screen, meaning having fun at night around a bonfire, smoking grass, whatever, there was a fascinating mixture between reality, memory, and filmmaking. We shot the party scene in a week. We made the movie in four weeks total, but one week was devoted to that. And the whole thing grew and grew and grew beyond my expectations. It became a very powerful filmmaking experience, and suddenly, it's bigger than what you imagined.
When I wrote the screenplay, I didn't imagine I would use flames that high, but when I had the special effects guys who showed me the fire, I said, "Do it as big as you can." All of a sudden, I realized it was something that could be very powerful in the film, but I remember I invented it on the spot, and I remember watching the dailies a couple of days later and watching the fire images and the kids dancing. At that point I thought, "This is my favorite stuff I'd ever done." I loved watching it. I was a spectator to my own images.
So much of the music isn't hip the ways songs in movies often are, but, for example, the use of Creedence Clearwater Revival's "Up Around the Bend" during the bonfire scene is just astonishing.
Much later, I made "Something In the Air," and "Something In the Air" is my soundtrack to those years. The songs I used in "Cold Water" are like the collective soundtrack. I used the song that would be played at that kind of party at that time, songs everybody would relate to in one way or another. And because it was the fall of 1972, the rule I gave myself was tracks that could be around at that party in that moment. And it gives a very interesting picture of the music.
I realized putting it together that with Roxy Music, it's the end of the 70s already, it's a harbinger of punk rock, everything is there. It's the future. And simultaneously, it's late, late in terms of the hip work of the 60s and 70s. You have Leonard Cohen, "Songs of Love and Hate," which is already a very dark record compared to "Songs From a Room," which was much more appreciated at the time. Or late Donovan, like "Cosmic Wheels." Nobody was listening to Donovan anymore. And of course you have Nico; that is so much about the end of the energy of the late 60s and early 70s. So you have simultaneously the end of something and the beginning of something else.
SIGN UP for the free Indie Focus movies newsletter »
Follow on Twitter: @IndieFocus
---
The complete guide to home viewing
Get Screen Gab for weekly recommendations, analysis, interviews and irreverent discussion of the TV and streaming movies everyone's talking about.
You may occasionally receive promotional content from the Los Angeles Times.