Five must-see foreign-language films at the Palm Springs International Film Festival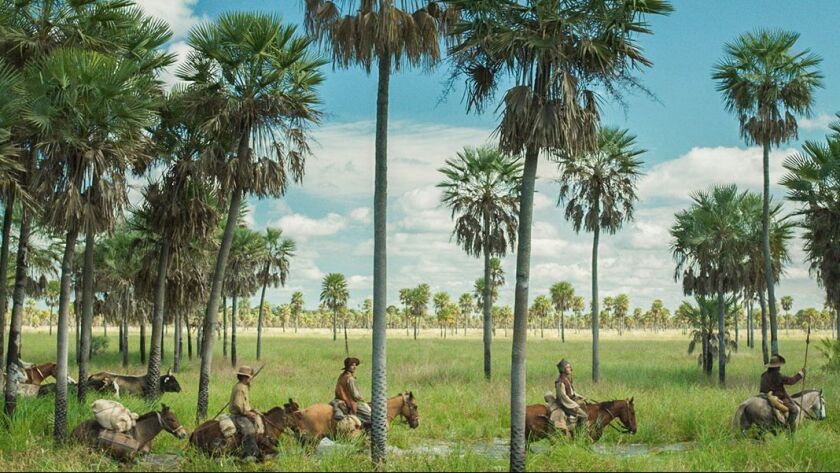 Film Critic
The concept of stargazing in the desert takes on new meaning at the Palm Springs International Film Festival, a celebrity-studded cinematic oasis that unfolds over two weeks every January. That those two weeks (which end Jan. 15) overlap almost precisely with the voting period for Academy Awards nominations is no coincidence. Each year, this festival provides an exceptionally idyllic launchpad for potential Oscar hopefuls, where acceptance speeches are carefully tested and the annual awards-season popularity contest announces its unofficial first winners.
Amid all the glitzy galas and industry spotlights, it can be easy to lose sight of the movies themselves. And while passholders could do far, far worse than spend their time catching up with buzzy art-house favorites like "The Disaster Artist," "I, Tonya," "Phantom Thread" and "Three Billboards Outside Ebbing, Missouri," there is always something to be said for looking beyond the obvious, especially at an event with more than 150 films on offer.
Some of the best titles in the festival, now in its second year under artistic director Michael Lerman, are worth seeking out despite (and in some cases, because of) the fact that they have no chance of entering the academy's good graces. Several of these can be found in Awards Buzz, a program devoted to showcasing as many films submitted for the foreign-language film Oscar as possible. Ninety-two pictures were submitted this year; the festival is screening 45 of them.
The academy has already shortlisted nine of those titles for the foreign-language film Oscar, among them "Loveless," Andrey Zvyagintsev's powerfully downbeat panorama of contemporary Russia, and "A Fantastic Woman," Sebastian Lelio's captivating portrait of a grief-stricken young transgender woman. Two of the lesser-known inclusions are gems of new African cinema: the vibrant "Félicite," from the French Senegalese director Alain Gomis, and "The Wound," John Trengove's harrowing drama of clandestine gay love in the South African wilderness.
The five titles I'm singling out as my recommendations for Palm Springs audiences are all international titles that didn't make the academy's shortlist — in some cases, because they weren't even submitted for consideration by their respective countries. (It's a confusing system, but that's a subject for another story.) Two of them — "BPM" and "Youth" — have already been released in Los Angeles theaters; the others will be arriving within the year. Regardless, any chance to see them early and on the big screen should be seized at once.
In alphabetical order, they are:
"BPM (Beats Per Minute)"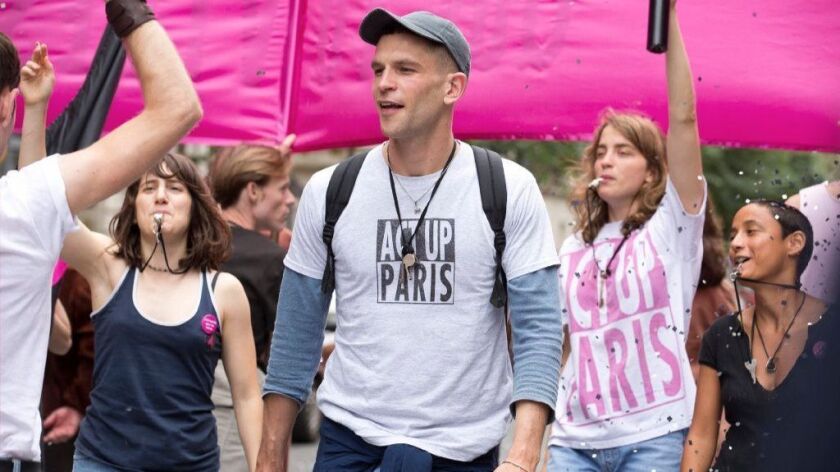 The most conspicuously absent film on the academy's shortlist was this Cannes Grand Prix-winning ensemble drama from the French writer-director Robin Campillo. Winner of the Los Angeles Film Critics Assn.'s prize for best foreign-language film (it tied with "Loveless"), it's a sweeping, intimate and engrossingly talky portrait of Parisian AIDS activists in the early '90s: To watch it is to understand how the battle to save lives keeps going, one resilient, ravaged body at a time.
"Western"
The subtly layered animosities between a group of German laborers and the Bulgarian locals whose rural town they've come to help modernize form the basis of this compelling slow burn from the German director Valeska Grisebach. As its title suggests, this beautifully shot and acted picture engages, subverts and finally renews the conventions of the classic western for our present moment.
"The Workshop"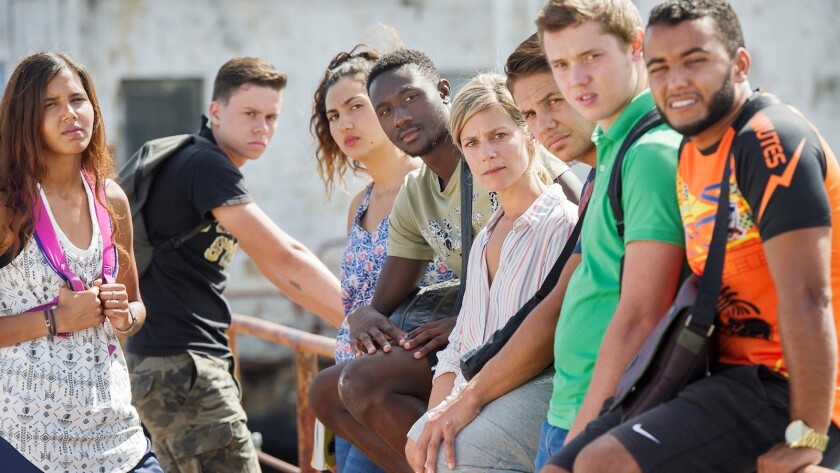 A thriller about the students in a mystery-writing class sounds like an ingeniously meta conceit. But this exquisitely gripping drama, another razor-sharp study of group dynamics from "The Class" writer-director Laurent Cantet, could hardly feel more firmly grounded in the stark social and racial divisions of 21st-century France.
"Youth"
Feng Xiaogang's stirring, decades-spanning drama follows the members of a Chinese military performing-arts troupe against a whirlwind of historical change, from the tumult of the Cultural Revolution to the early '90s flowering of the country's economic miracle. A vivid tapestry of loss and heartache, but also one alive to the joys of community and artistic collaboration.
"Zama"
Anchoring a festival sidebar on Argentine cinema that includes Natalia Garagiola's "Hunting Season" and Santiago Mitre's "The Summit," this brilliant adaptation of Antonio De Benedetto's 1956 novel offers a withering portrait of a Spanish colonialist rotting away in 18th-century Paraguay. Like every film directed by Lucrecia Martel ("The Holy Girl," "The Headless Woman"), it's a boldly sustained exercise in disorientation, one that introduces us not just to another time and place, but to an entirely new way of seeing.
ALSO
Jessica Chastain promises 'change' at Palm Springs International Film Festival gala
'Call Me by Your Name,' 'The Florida Project' lead Justin Chang's 12 best films of 2017
What's the state of this year's wide-open Oscar race? Let's examine further.
---
Get the Indie Focus newsletter, Mark Olsen's weekly guide to the world of cinema.
You may occasionally receive promotional content from the Los Angeles Times.