After a six-year absence, Renee Zellweger is back to take on 'Bridget Jones's Baby' and a world obsessed with how she looks
"I look like Gomer Pyle," Renée Zellweger said, staring at herself in the mirror. She fussed with the USO ballcap she was wearing, pulling it down further over her eyes.
"This hat looks a little different than it did before I put it in the dryer. I left my house looking like a professional truck driver."
She laughed softly, giving up on trying to make the hat fit. She was dressed in athleisure wear, which she wears "some version of" every day in case she wants to pop into an impromptu spin class or go for a run on the Santa Monica beach.
For someone who has had her appearance scrutinized in such detail in the lead-up to the release of the new "Bridget Jones" film, Zellweger on this August afternoon did not seem especially concerned with how she looked. Just a few weeks earlier, she'd found herself the subject of a widely derided Variety column that questioned whether or not she'd undergone plastic surgery.
"I just hope," film critic Owen Gleiberman wrote, "[her new film] turns out to be a movie that stars Renée Zellweger rather than a victim of 'Invasion of the Face Snatchers.'"
"It upset me," she said, speaking just above a whisper. "I could never sit down and make fun of somebody that I didn't know. I would just assume that that would be hurtful in some regard. And I have no interest in being the person who causes anybody else unnecessary pain. For any reason -- ever."
Watch the official trailer for "Bridget Jones's Baby," which hits theaters Sept. 16.
At 47, Zellweger has spent the better part of the last decade fending off criticism about her looks. Much of the commentary has been directly related to her roles in the popular "Bridget Jones" franchise, whose long-awaited third installment opens Friday. Because the lovelorn protagonist has always struggled with her weight, the actress subsequently gained and lost pounds to play her.
Zellweger would always be asked about her weight fluctuations on "Bridget" press tours, and she disliked it. She found the obsession with the subject sad. So when the public started writing about her off-screen appearance too -- most notably after she attended the Elle Women in Hollywood Awards in 2014 -- she kept quiet. It was not in her nature, she said, to explain herself.
But something shifted when that Variety piece was published. She was in London at the time, finishing up dubbing work on "Bridget Jones's Baby." She sat down for an interview with a local journalist, who asked her opinion on the column. Afterward, she looked it up, and what she read shocked her.
So after keeping mum on the rumors for years, she decided to write an op-ed for the Huffington Post. In it, she said she "did not make a decision to alter my face and have surgery on my eyes" and implored the start of a conversation about "society's fixation on physicality."
"I realized, at that point, that if I didn't comment that it was going to escalate," Zellweger said of her choice to write the piece. "And I was glad [the Variety critic] made the decision that he made, because it did encourage my standing up for myself and discussing some things that I find disheartening."
It was a move that was met with resounding support from her costars, including Colin Firth, who returns to his beloved role as Mark Darcy in the new "Bridget" film.
"I think it was very good that she felt able to speak out," said Firth, who first starred with Zellweger in "Bridget Jones's Diary" 15 years ago. "No one wants to respond to gossip, and she'd had a very dignified and gracious silence on the subject. But that was being exploited to further fuel it and interpreted wrongly. So good on her for making her voice heard."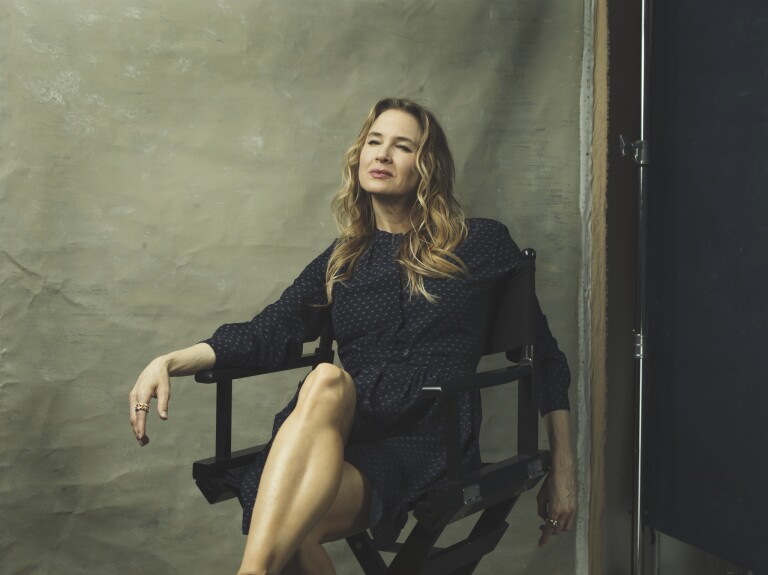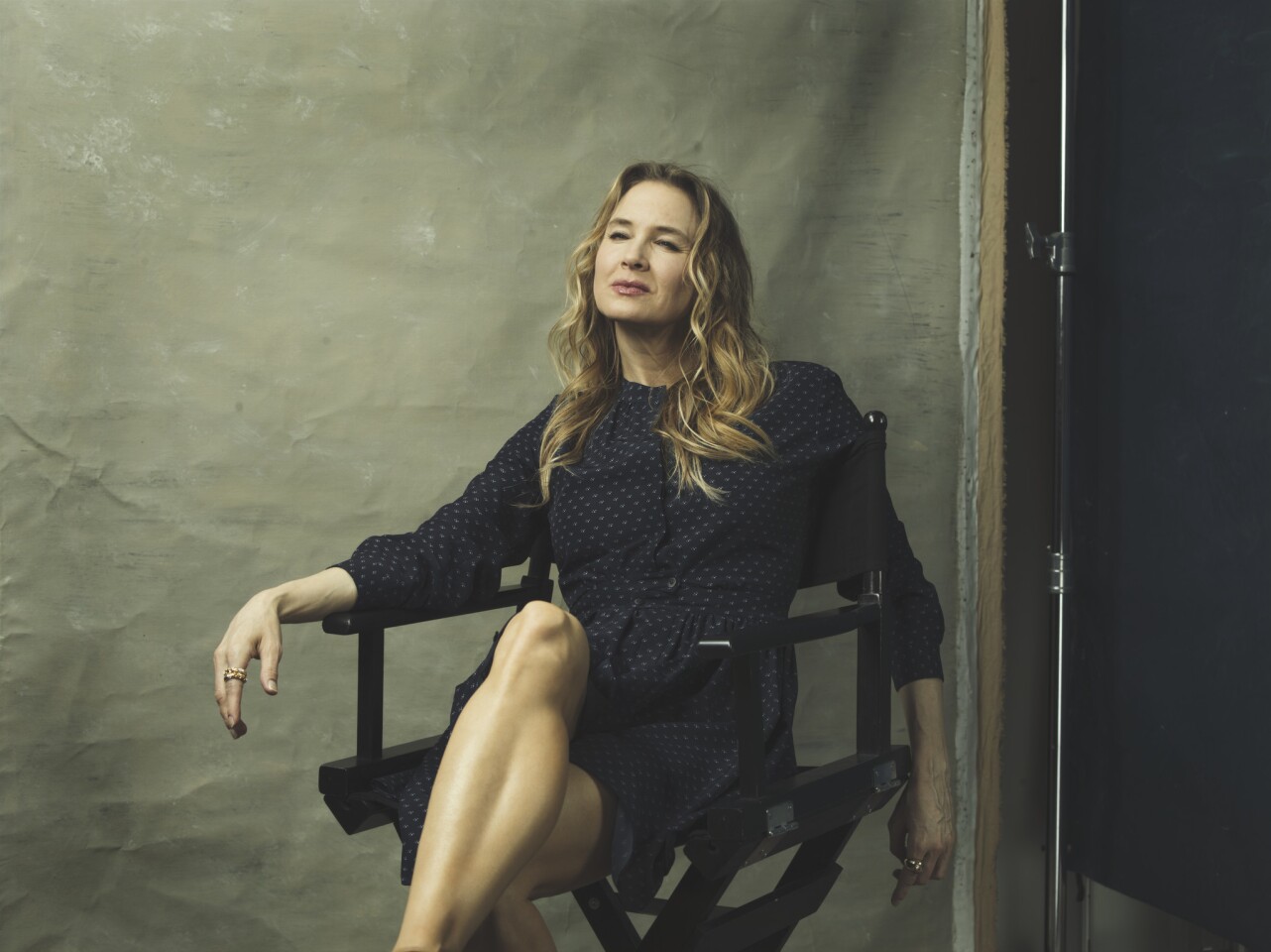 Renee Zellweger
(Matthew Lloyd / For The Times)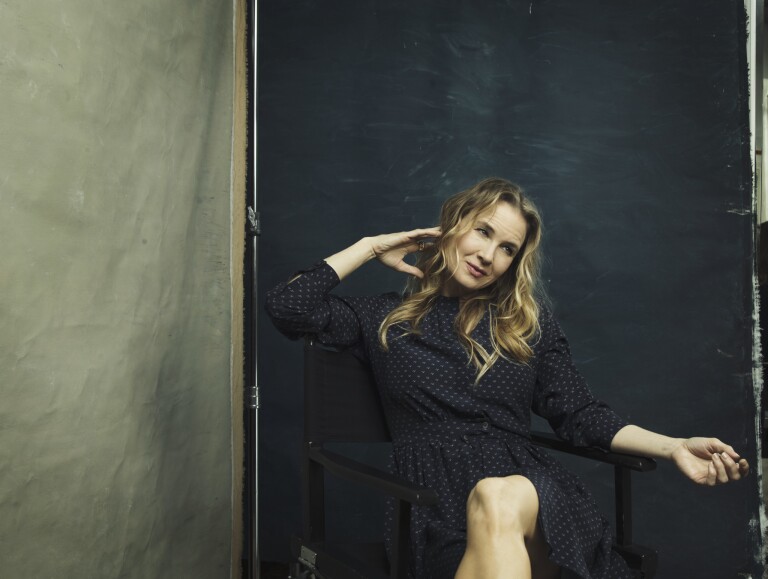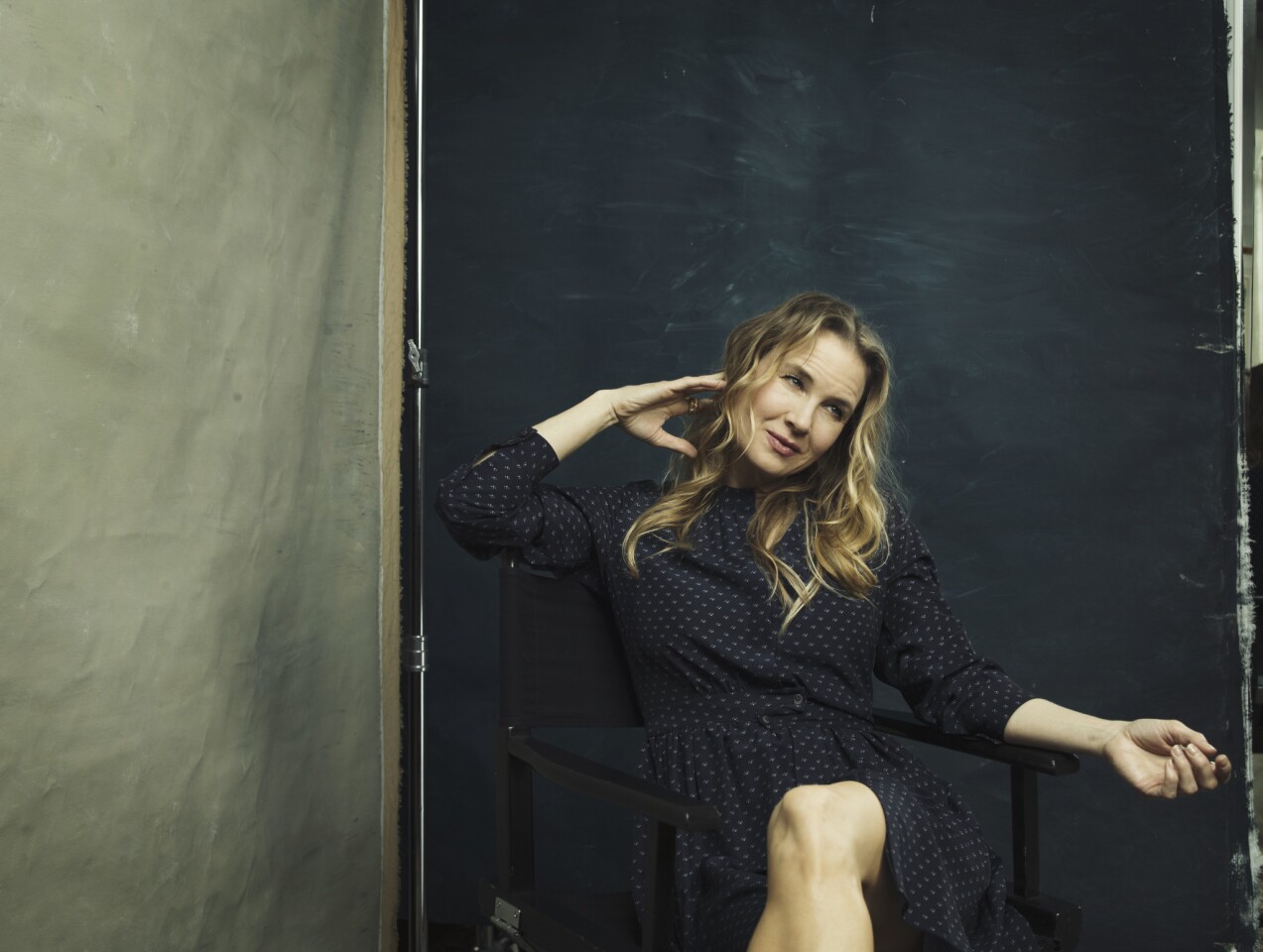 Renee Zellweger
(Matthew Lloyd / For The Times)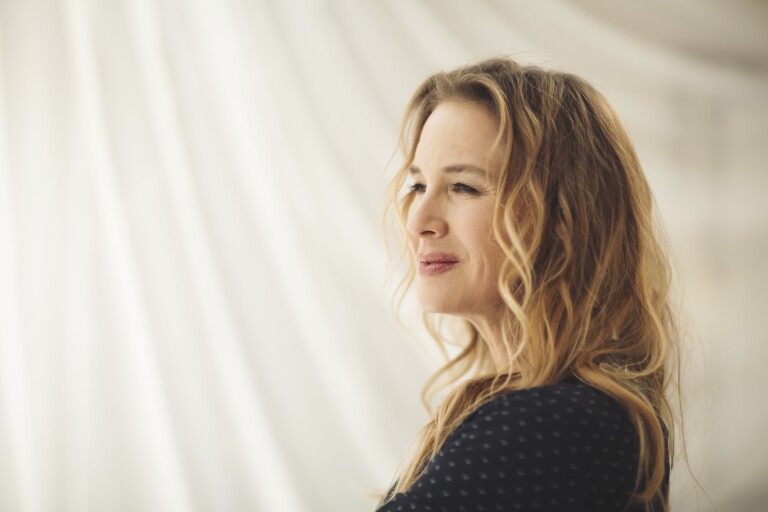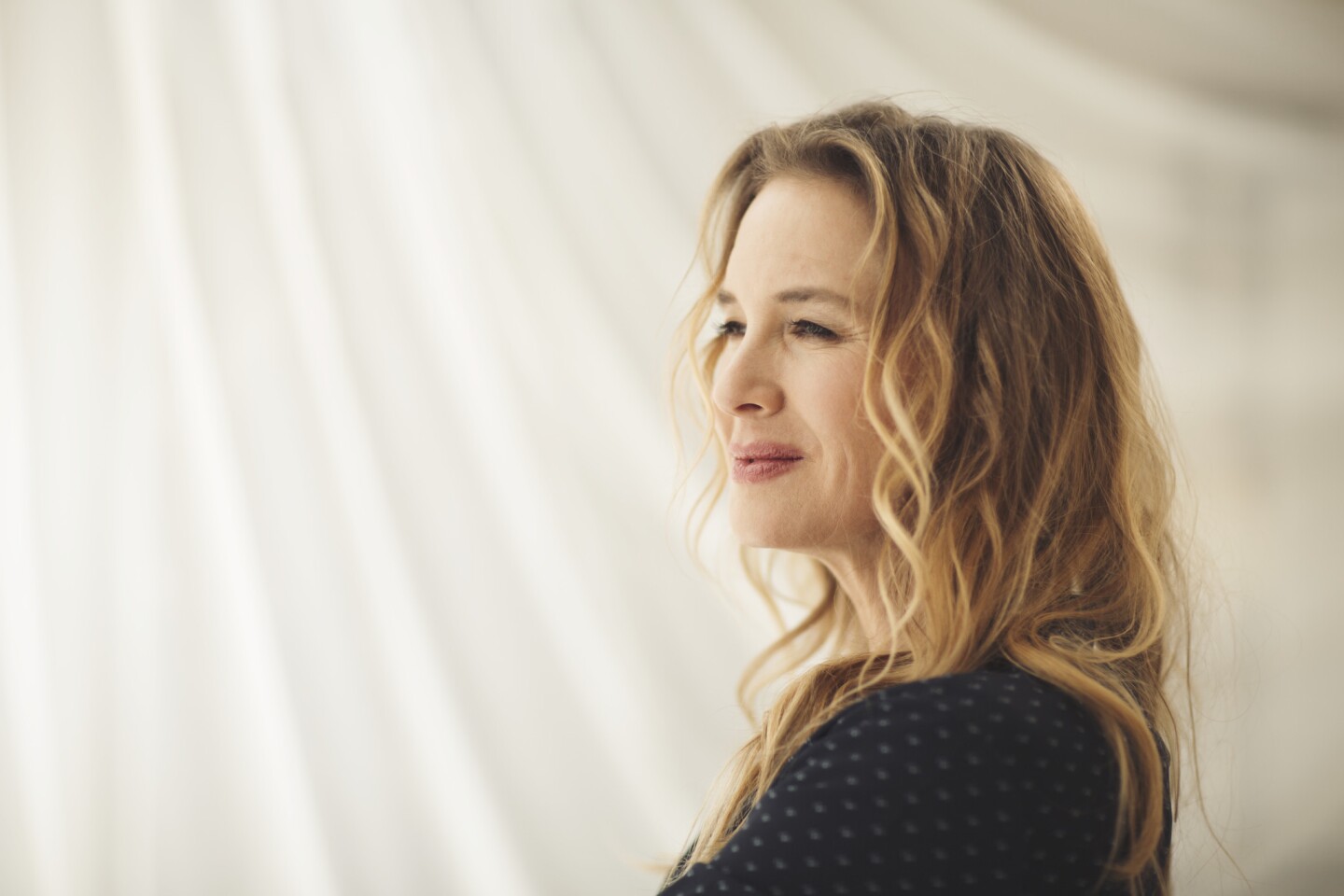 Renee Zellweger
(Matthew Lloyd / For The Times)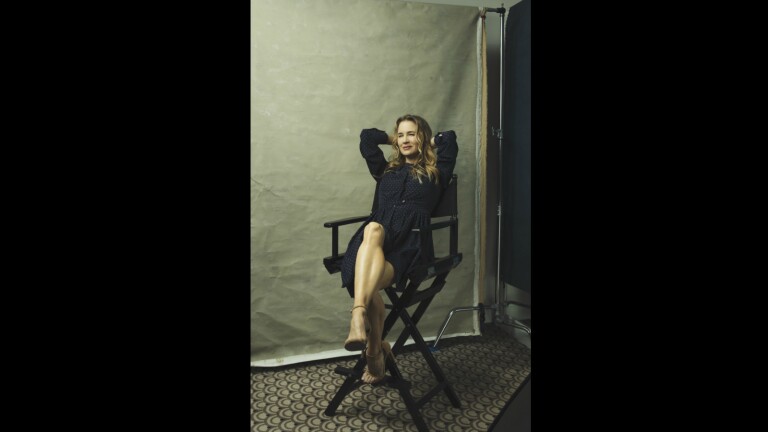 Renee Zellweger
(Matthew Lloyd / For The Times)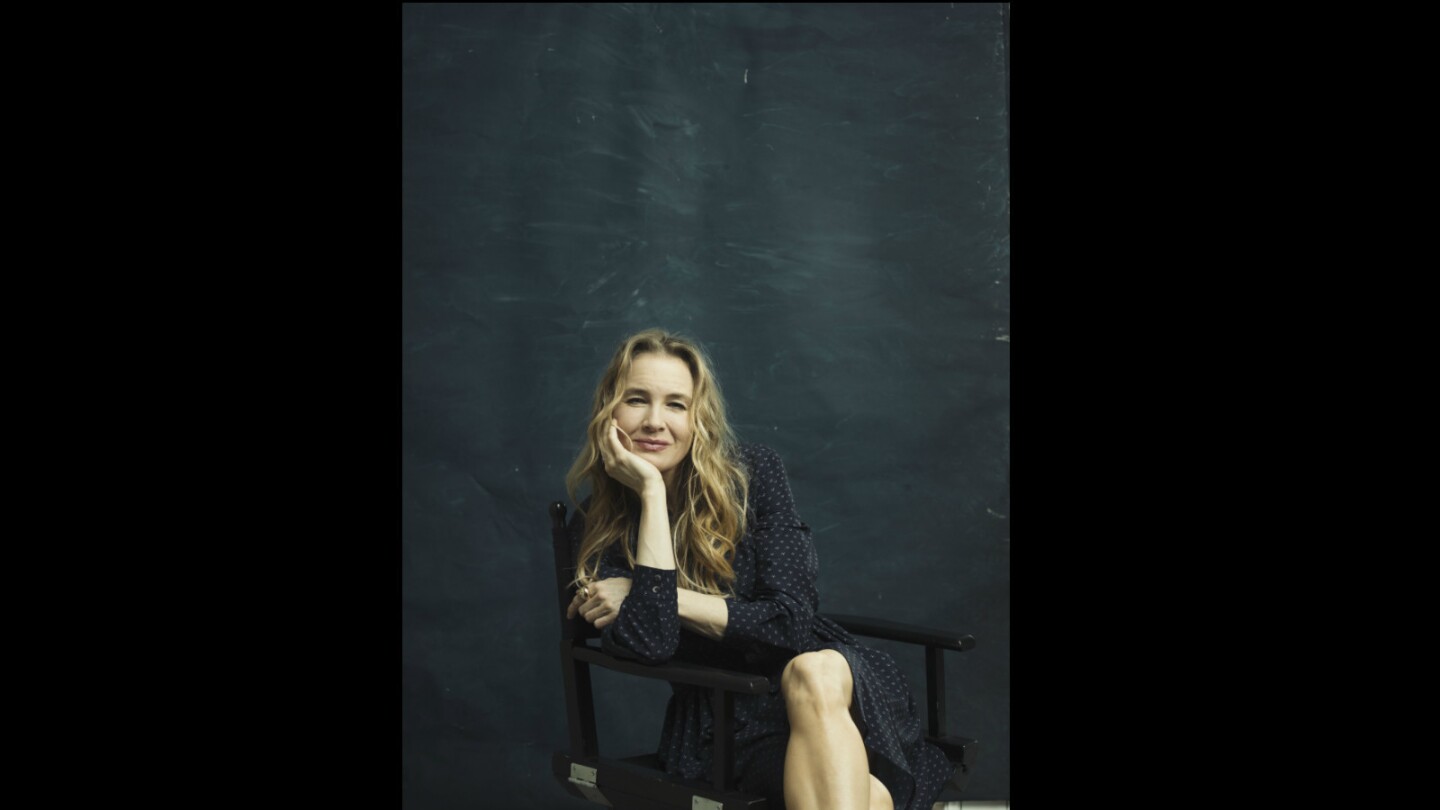 Renee Zellweger
(Matthew Lloyd / For The Times)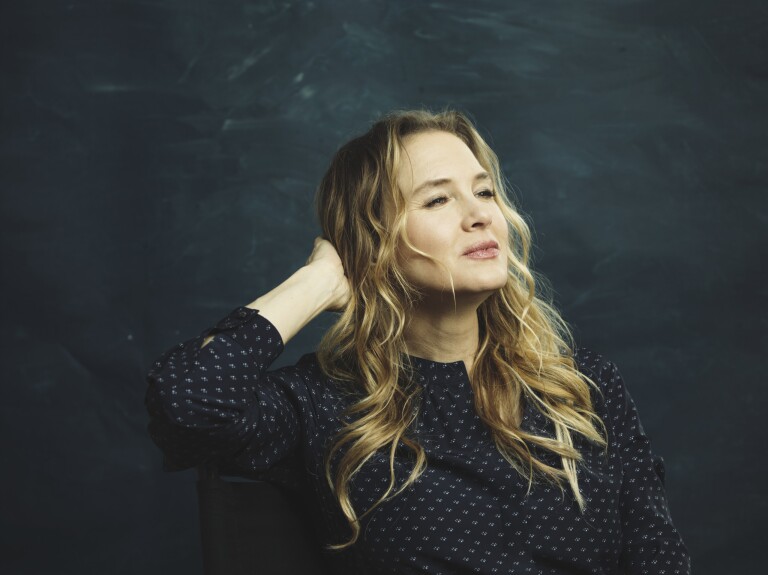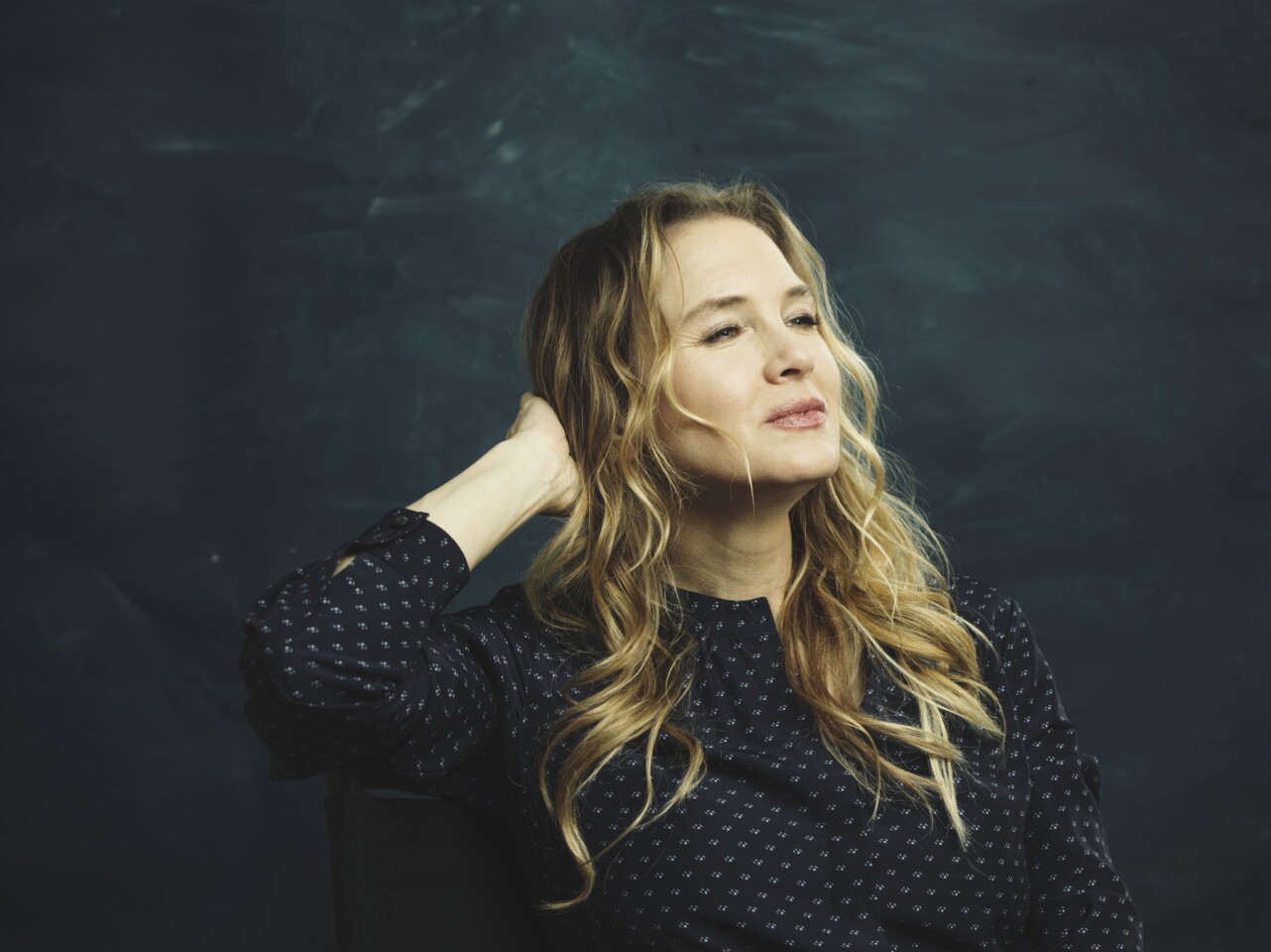 Renee Zellweger
(Matthew Lloyd / For The Times)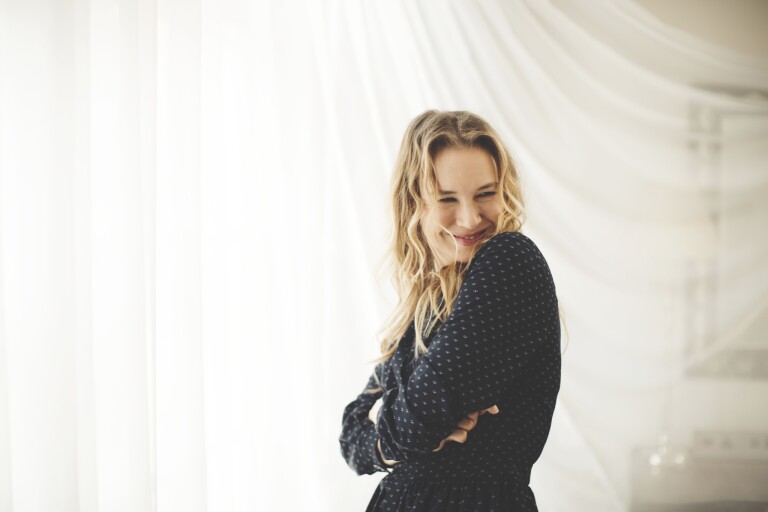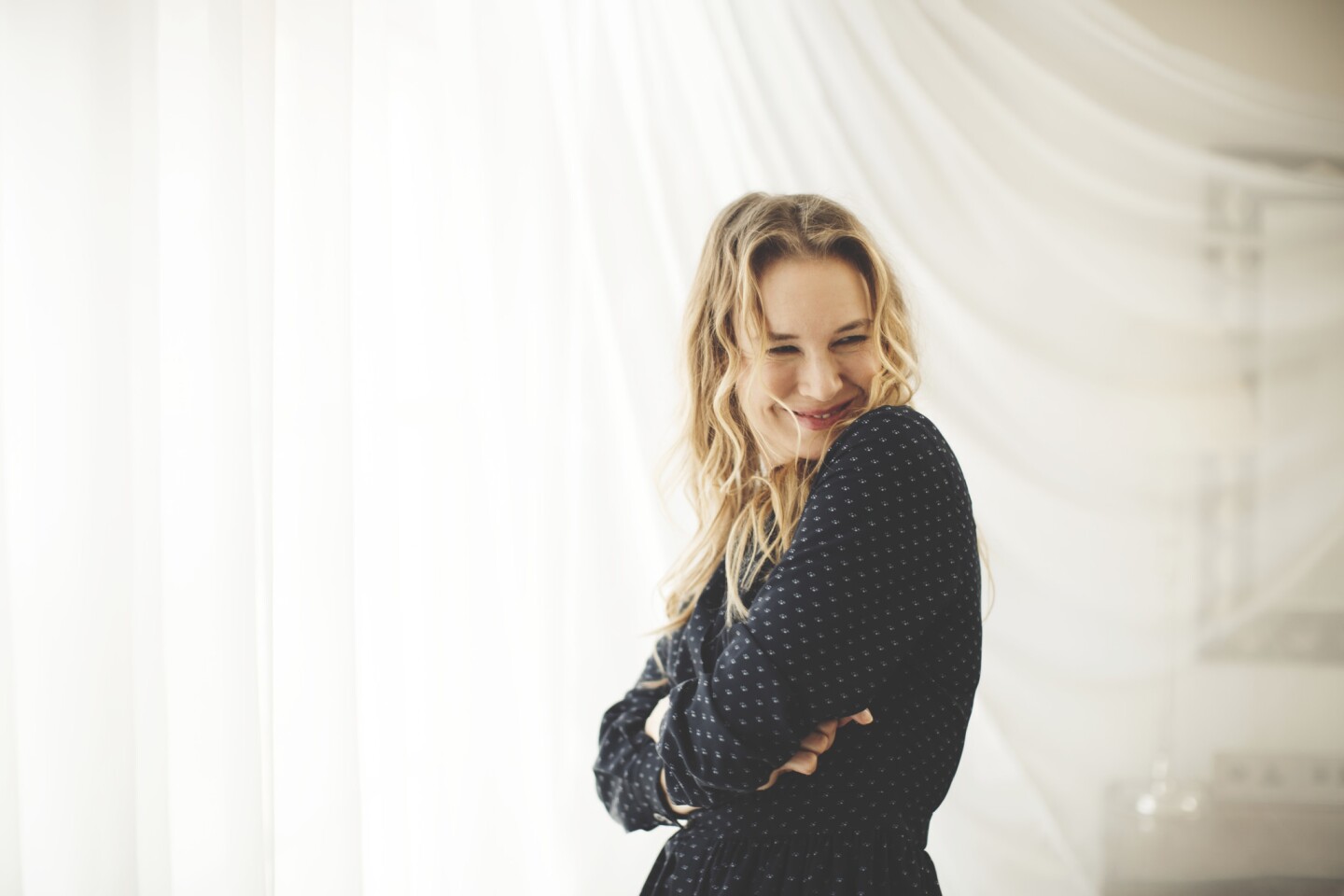 Renee Zellweger
(Matthew Lloyd / For The Times)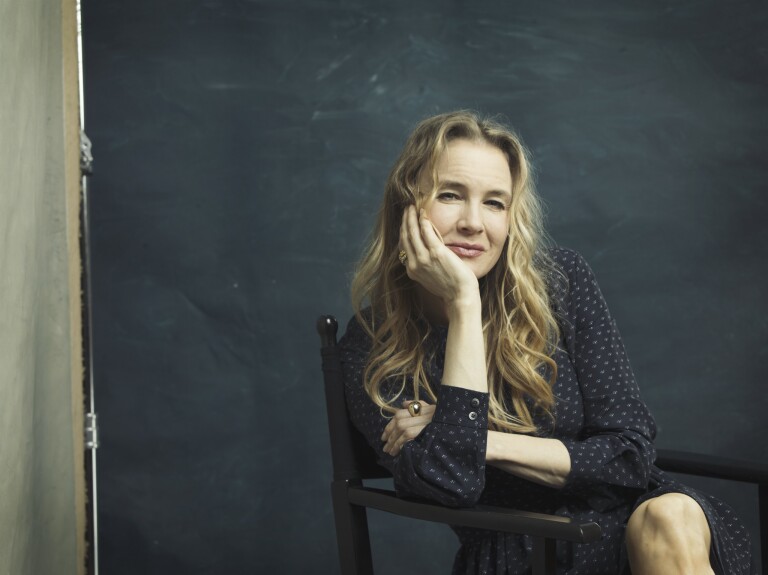 Renee Zellweger
(Matthew Lloyd / For The Times)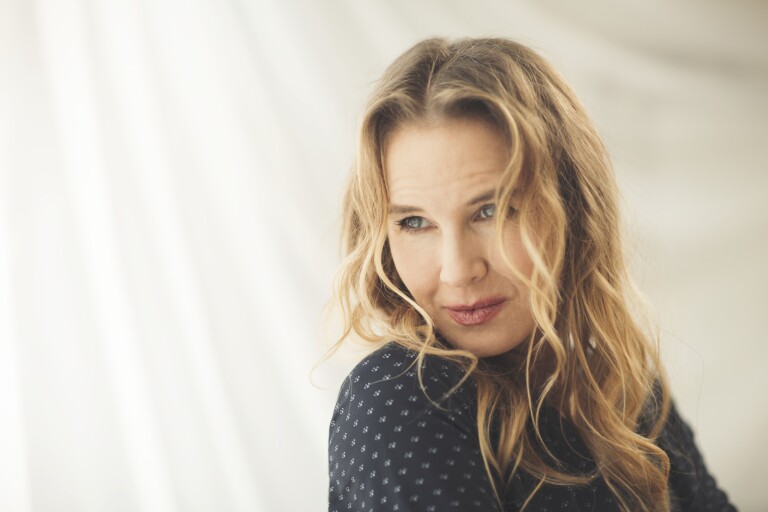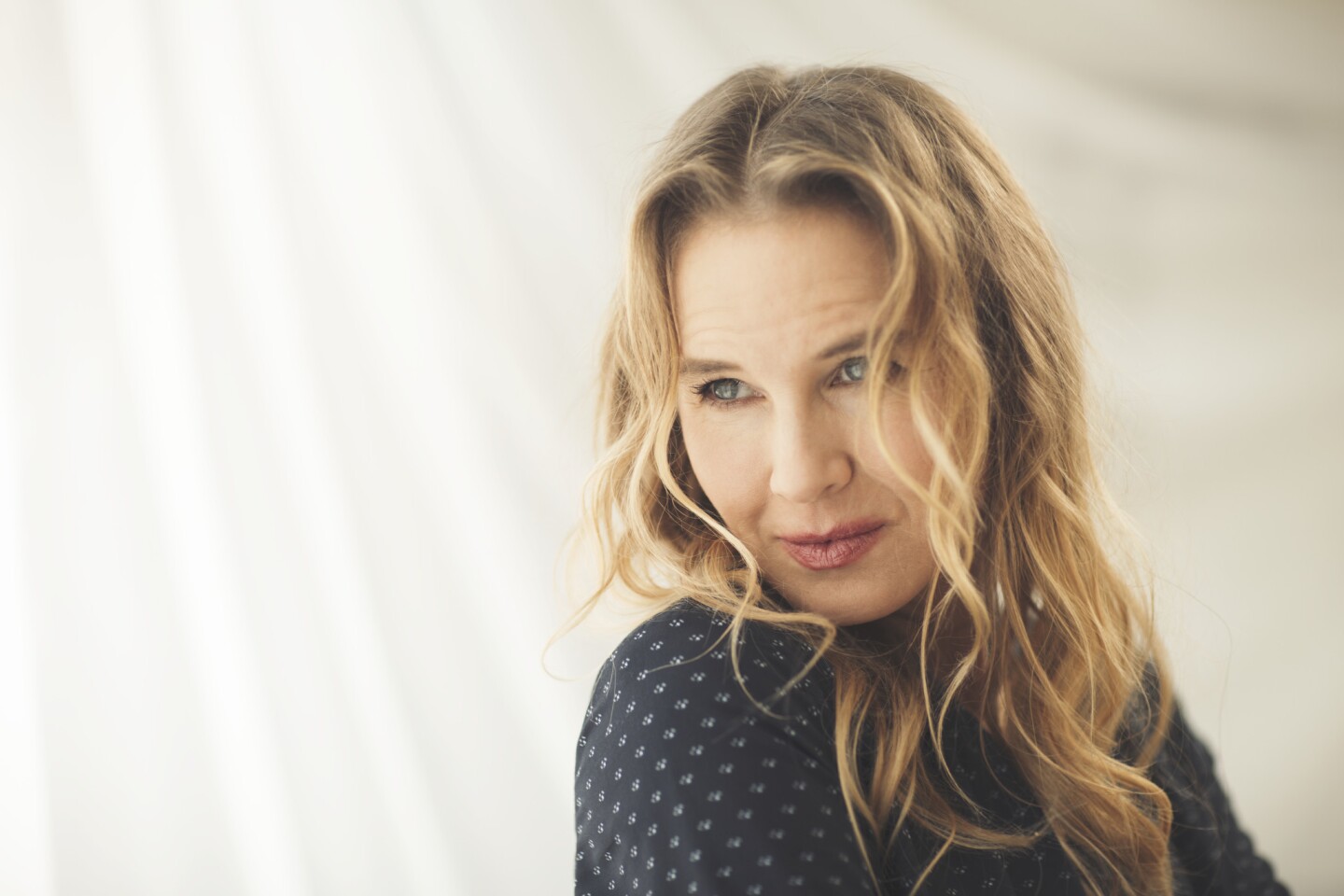 Renee Zellweger
(Matthew Lloyd / For The Times)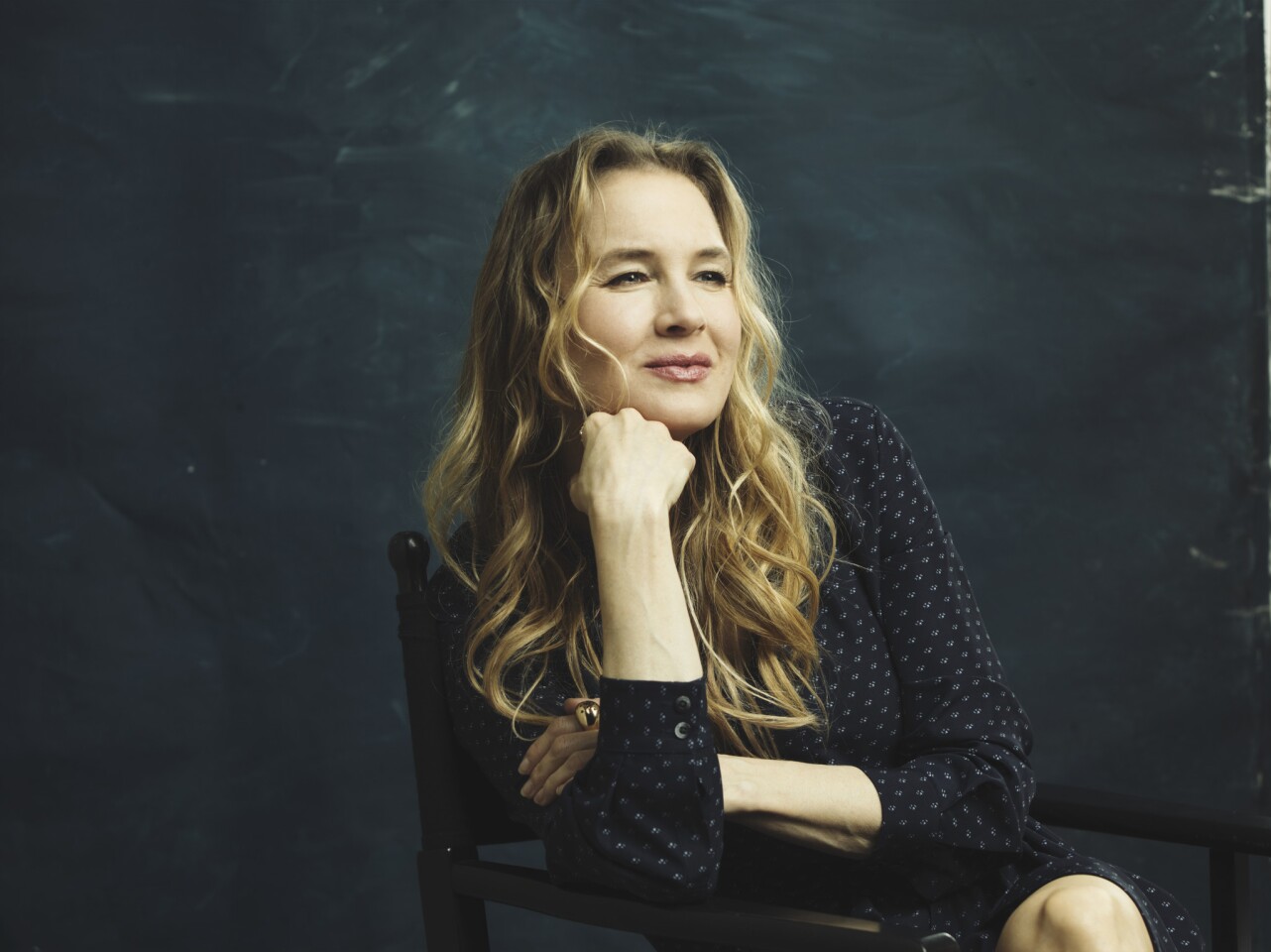 Renee Zellweger
(Matthew Lloyd / For The Times)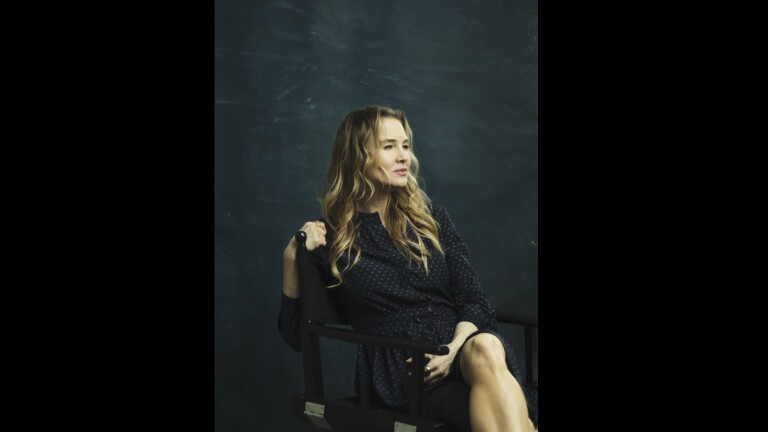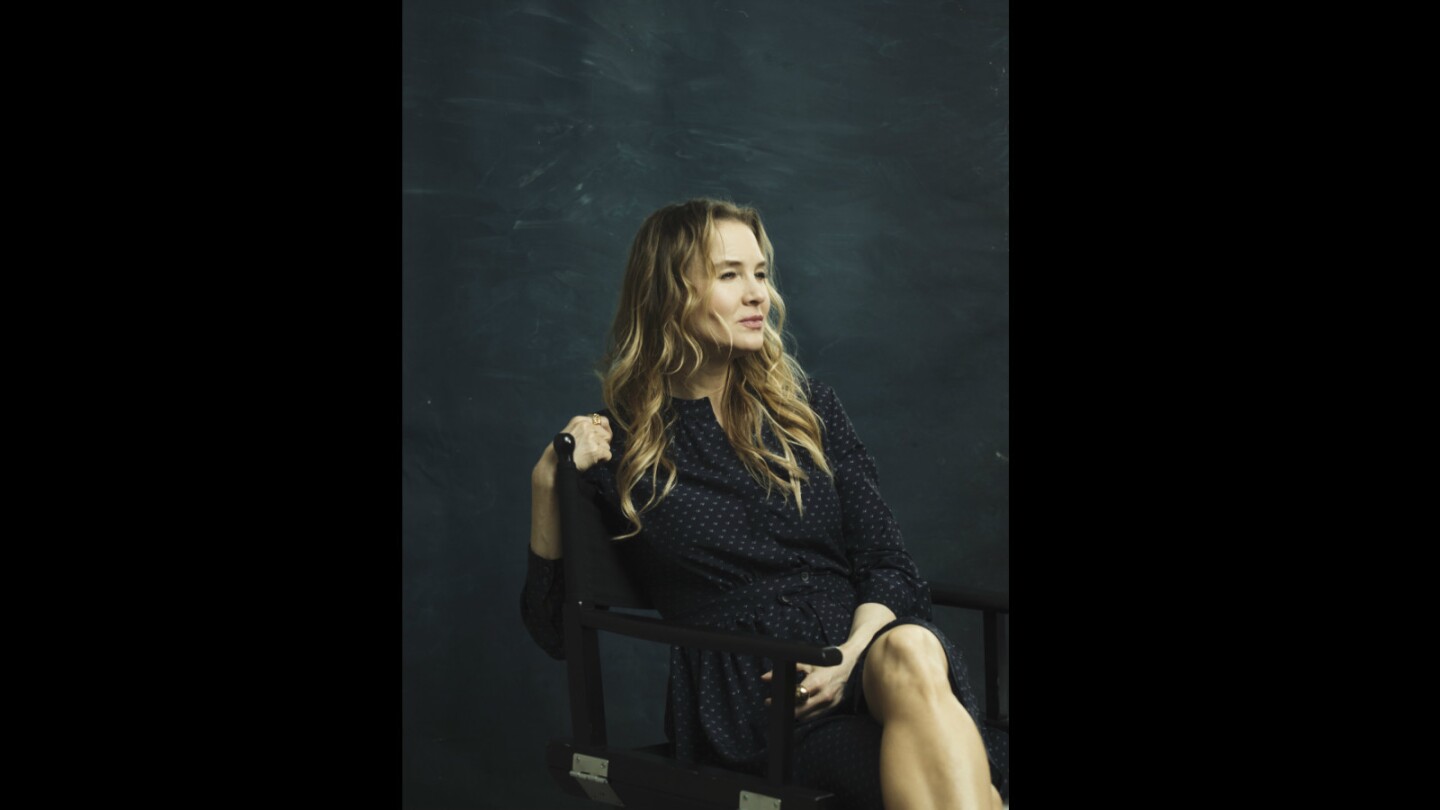 Renee Zellweger
(Matthew Lloyd / For The Times)
This is all, no doubt, not what Zellweger wanted to be discussing upon her return to acting after a six-year hiatus. (Her representatives, in fact, even called in advance of this interview to warn that she did not want to talk about her appearance.) After all, fans have been eagerly anticipating a new "Bridget" film since the last one hit theaters in 2004. In the new movie, the perennially single Bridget suddenly finds herself with a wealth of paramours. At 43, she's learned she is pregnant but doesn't know if the father is Mark Darcy or a charming American dating-site entrepreneur played by Patrick Dempsey.
Even though Zellweger has taken on a handful of other memorable roles -- Tom Cruise's lover in "Jerry Maguire," a Civil War-era farmer in "Cold Mountain," for which she won an Oscar -- it is still Bridget Jones that she is most commonly associated with. As Bridget, Zellweger has always shined, hiding her native Texan twang in favor of a British accent and embracing the character's endearing, sometimes self-pitying high jinks.
"Renée is brilliant at physical comedy. She's like a latter-day Lucille Ball," said Sharon Maguire, who directed the first "Diary" and returned to the job for "Baby." "Bridget wears clothes that are a little bit too tight for her, so when she walked, her thighs would rub together. Renée created that walk. She has no vanity. It's almost the other way around. I'll say, 'Well, maybe we've gone a bit too far. Can we get her hair getting a bit nicer?'"
Zellweger said she never questioned signing on for a third "Bridget," even though she had not acted in years before returning to London for the production. But when it comes to the forces that caused her to retreat from Hollywood for a spell, the actress is vague. She took some classes, pitched a television show and developed some projects that she did not want to elaborate on.
I'm a private person, so it's difficult for me to talk to the whole world like we're all best friends.
— Renee Zellweger
"I don't want to talk about it. It's so boring," she insisted. "Oh, it's so boring! I think it's much more interesting when people do stuff. We'll just see what comes of it and maybe I'll talk about it later or something. It wasn't film-related stuff. Just different things that I had interest in when I was in college and never followed through on. And I promised myself that one day I would."
The time off, she allowed, did give her new perspective and gratitude for her career.
"It's hard to find that gratitude when you've exhausted yourself," she said. She paused, dissatisfied with her use of 'exhausted.'
"That sounds so lame," she continued. "I think of my dad, and if he'd ever said he was just really tired of working a lot. He would drive two hours to and from work every day so that we could live in a really good school district. I guess I look at it a little differently. I didn't get tired of working. I was just working at different things, you know?"
Growing up in Katy, Texas, Zellweger learned a lot from her parents. Her father worked as an engineer in the oil refinery business, and her mother was a governess. It was from them, she said, that she observed she was not to discuss her private matters: "Don't hang your laundry on the lawn, so to speak."
It's maybe why she's so often described as uncomfortable during interviews. She isn't leery of the press, she said, but she does find it challenging to open up. She will often give short answers and doesn't seem to find herself as interesting as the public does.
"I'm a private person, so it's difficult for me to talk to the whole world like we're all best friends," she said. "And I often find myself making up opinions about things that I've never thought of before on the spot because I feel like I ought to be accommodating. … I mean, I understand that you would interview politicians because you need to understand where they're coming from and what their perspectives are because they're going to shape a nation. But me? It's very sweet. It's very flattering. It's just difficult."
But she said she will not be embarking on another self-imposed acting hiatus anytime soon. There are still plenty of roles she'd like to tackle -- maybe something like Sigourney Weaver's self-assured Ellen Ripley in "Alien," she said. Something that shows off how tough she's become.
"I'm not saying I don't cry," she said. "But your skin just gets thicker, doesn't it? I don't really have a choice."
amy.kaufman@latimes.com
Twitter: @AmyKinLA
Find me on Twitter @AmyKinLA
amy.kaufman@latimes.com
---
Get the Indie Focus newsletter, Mark Olsen's weekly guide to the world of cinema.
You may occasionally receive promotional content from the Los Angeles Times.