'The Miseducation of Cameron Post,' 'Burden' take top prizes at a quiet Sundance Film Festival
This year's Sundance Film Festival has seemed relatively quiet, with no breakout hits and fewer high-dollar acquisitions than usual, but there has still been a steady energy throughout the 10-day event centered in Park City, Utah.
There was certainly plenty of enthusiasm in the room as the festival's jury and audience award winners were being announced on Saturday night in a ceremony hosted by comedian and actor Jason Mantzoukas.
On Saturday night the U.S. dramatic grand jury prize went to "The Miseducation of Cameron Post," directed by Desiree Akhavan. Adapted from the novel by Emily M. Danforth, the movie is a tale of gay conversion therapy starring Chloe Grace Moretz and Sasha Lane.
In presenting the award to "Cameron Post," jury member Octavia Spencer said, "It effortlessly displayed and represented a broad array of society struggling for acceptance."
FULL COVERAGE: Sundance Film Festival 2018 »
The U.S. dramatic audience award went to "Burden," the real-life story of a Southern Klansman (played by Garrett Hedlund) who turns against his beliefs, directed by Andrew Heckler.
The awards celebrated a wide range of films and filmmakers, representing the diversity that had become a common point of conversation throughout this year's fest.
Speaking early in the ceremony, Keri Putnam, director of the Sundance Institute said, "I would just like to encourage all of us to take this energy that we feel here at the festival and continue to advocate together as a community on behalf of the diverse stories, the independent artists and the bold, creative visions we all want to see in the culture all year long.
"I'd love to think of us going out here and amplifying all of these stories we've heard and making sure they're seen long after," Putnam said.
The directing prize for the U.S. dramatic section went to Sara Colangelo for "The Kindergarten Teacher," which starred Maggie Gyllenhaal as a woman comes to believe one of her students is a poetry prodigy.
The Waldo Salt Screenwriting Award went to "Nancy," written and directed by Christina Choe.
A special jury award for achievement in acting went to Benjamin Dickey in "Blaze," directed by Ethan Hawke. A special jury award for excellence in filmmaking went to "I Think We're Alone Now," directed by Reed Morano. A special jury award for outstanding first feature went to "Monsters and Men," directed by Reinaldo Marcus Green.
"Monsters and Men" was the only U.S. dramatic prize winner to have a distribution deal announced before the awards ceremony. The well-received drama was acquired by promising upstart Neon, which last year acquired "Beach Rats" and "Ingrid Goes West" at Sundance and has seen awards season success with its Toronto International Film Festival acquisition "I, Tonya."
Whether it was intentional or not, the jury avoided giving any prizes to four U.S. dramatic competition titles that did secure distribution: sexual abuse survivor drama "The Tale" (acquired by HBO), quirky social satire "Sorry to Bother You" (acquired by Annapurna), fact-based heist drama "American Animals" (acquired by The Orchard and MoviePass Ventures) and race relations tale "Blindspotting" (acquired by Lionsgate).
Many had wondered throughout the festival which films from the competition would appeal to the unusual mix of the jury, actresses Jada Pinkett Smith and Spencer, cinematographer Rachel Morrison, filmmaker Joe Swanberg and actor Michael Stuhlbarg. (Morrison and Spencer were both nominated for Academy Awards during Sundance.)
The winner of the inaugural Next Innovator Award was decided by a jury of just one, entertainer RuPaul, who surprisingly came to a tie.
"I fought long and hard with myself over this," RuPaul said in presenting the awards.
The prize went to Jordana Spiro's "Night Comes On," an intimate story of young sisters in a troubled home, and Jeremiah Zagar's "We the Animals," a coming-of-age story based on the novel by Justin Torres.
The Next Audience Award was given to Aneesh Chaganty's "Search," starring John Cho.
On the documentary side, the U.S. documentary grand jury award winner was "Kailash," directed by Derek Doneen, the story of Nobel Prize winner Kailash Satyarthi.
The Audience Award went to Rudy Valdez's "The Sentence," the story of his sister's incarceration and its impact on the family, which was acquired by HBO.
In the evening's most emotional speech, Valdez said, "All my life I felt like I didn't have a voice. I felt like my community was underserved. I kept waiting… I decided I wasn't going to wait any longer for someone to give me a voice. I was going to be that voice and I was going to give her a voice."
Valdez thanked the audiences who came out for the movie, adding, "You are the fighters, we are all the fighters. It is in all of us."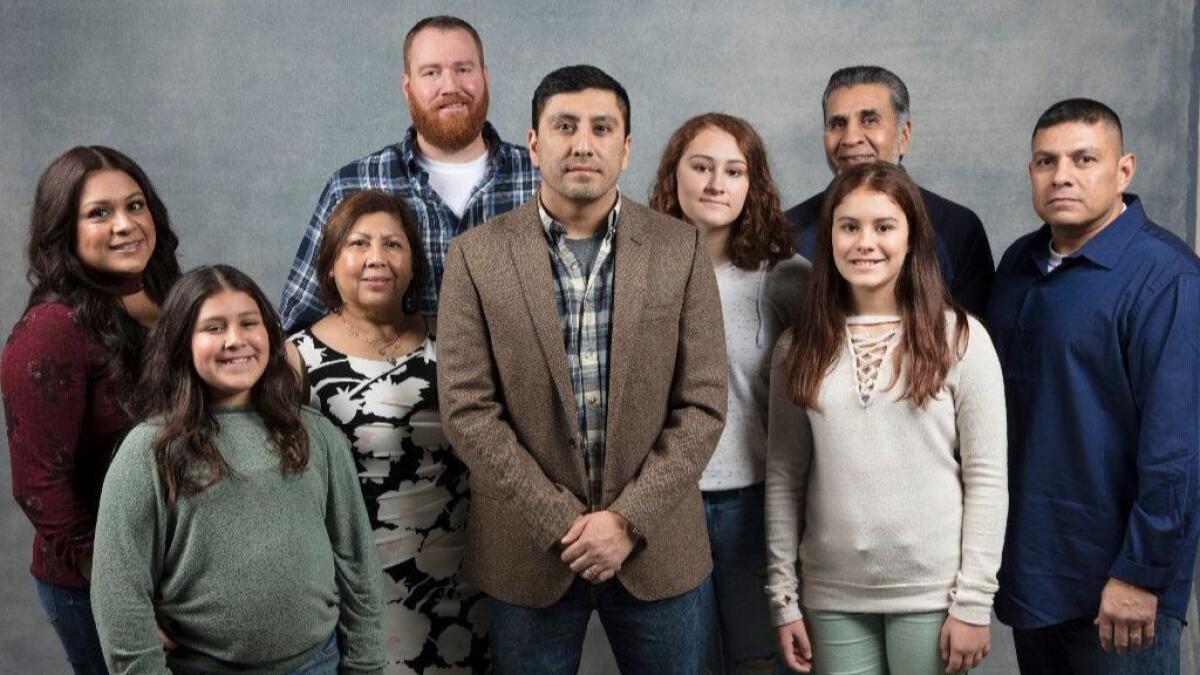 The U.S. documentary directing prize went to Alexandria Bombach for "On Her Shoulders."
A special jury award for storytelling went to "Three Identical Strangers," directed by Tim Wardle. A special jury award for breakthrough filmmaking went to Bing Liu for "Minding the Gap." A special jury award for creative vision went to RaMell Ross for "Hale County This Morning, This Evening." A special jury award for social impact went to Stephen Maing for "Crime + Punishment."
In the World Cinema Documentary competition, the grand jury award went to "Of Fathers and Sons," a story of jihadism in Syria directed by Talal Derki.
"Sundance is my family and cinema is my religion," Derki said in accepting the prize.
The audience award went to "This Is Home," directed by Alexandria Shiva, for a story of Syrian refugees in contemporary America.
The directing award went to Sandi Tan for "Shirkers," the story of an unfinished film project she was involved with as a teenager and her attempt to discover what become of its missing footage.
"I think cinema is magic, and you've just got to keep believing in it," Tan said.
A special jury award for editing went Maxim Pozdorovkin and Matvey Kulakov to "Our New President," a look at the portrayal of the 2016 presidential race from the perspective of how it was depicted via Russian TV. A special jury award for cinematography went to Peter Indergand and Maxim Arbugaev for "Genesis 2.0" A special jury award went to Stephen Loveridge and M.I.A. for "Matangi/Maya/M.I.A.," an intimate look at the career of the controversial musical artist M.I.A.
In the World Cinema Dramatic competition, the grand jury award went to the Turkish film "Butterflies" and writer-director Tolga Karaçelik. The audience award went to the Danish film "The Guilty," directed by Gustav Möller, which was acquired by Magnolia.
A special jury award for screenwriting went to "Time Share," written by Julio Chavezmontes and Sebastian Hoffmann.
Specifically referencing the pair's native Mexico, Hoffmann said, "Culture is very important in these crazy political times. We combat the horrific things that are happening with this film."
A special jury award for ensemble acting went to the Chinese film "Dead Pigs," directed by Cathy Yan. A special jury award for acting went to Valeria Bertuccelli for "Queen of Fear."
As previously announced, the Alfred P. Sloan feature film prize for a film that focuses on science or technology went to "Search," directed by Aneesh Chaganty and starring Cho and Debra Messing.
Sundance awards historically have little correlation with a film's commercial or awards season performance. Last year's U.S. dramatic grand jury prize winner "I Don't Feel At Home in This World Anymore" bypassed theaters entirely and was available on the Netflix streaming service barely a month later.
But three of the five documentaries recently nominated for an Academy Award premiered at the festival last year. With other features such as "Get Out," "Mudbound," "The Big Sick" and "Call Me by Your name" all premiering at the 2017 festival (though not in competition sections), a total of 16 Oscar nominations went to films at Sundance a year ago.
The fates of many of this year's winners remain uncertain, but the overall talk through the festival is that they will not lead to the same haul of award nominations even as they make their way into the world.
SIGN UP for the free Indie Focus movies newsletter »
2018 Sundance Film Festival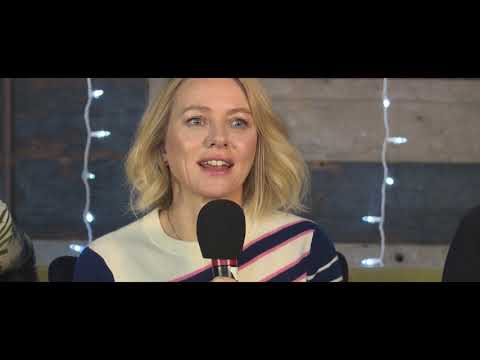 On Now
Video: Adapting 'Hamlet' for a woman's point of view in 'Ophelia'
On Now
Video: 2018 Sundance Film Festival Boomerangs
On Now
Video: A behind-the-scenes look at the 2018 Sundance L.A. Times photo/video studio
On Now
Video: The Kronos Quartet premieres its live documentary
On Now
"The Kindergarten Teacher" shows something many movies don't
On Now
Video: Filmmakers share thoughts on the future of women in film, the U.S. and storytelling
Follow on Twitter: @IndieFocus
Follow on Twitter: @TrevellAnderson
Get the Indie Focus newsletter, Mark Olsen's weekly guide to the world of cinema.
You may occasionally receive promotional content from the Los Angeles Times.