The Sundance Film Festival will add a new section, dubbed indie episodic, to the upcoming 2018 edition. The festival has also announced its short-film program and several titles in the special events section.
Other festivals, such as the Toronto International Film Festival and the South by Southwest Film Festival, already have sections dedicated to episodic content. Sundance has previously explored screening episodic content, including Jane Campion's miniseries "Top of the Lake" in 2013 and Ezra Edelman's multi-part documentary "OJ: Made In America" in 2016, both in their entirety. The Sundance Institute has also been running a program for episodic projects among their talent labs for the last few years.
"I think we've always prided ourselves on embracing what change is happening in these different mediums for storytellers to work in," Trevor Groth, the festival's director of programming, said in a recent interview of the festival's embrace of episodic work. "We felt that a lot of the storytellers who were working in that form were Sundance artists. And so we started showing more and more."
Among the selections for the inaugural Indie Episodic section are "America to Me," directed by Steve James; "Cherries," directed by Diaz Jacobs; "Franchesca," executive produced by Franchesca Ramsey and directed by Kaitlin Fontana; "Halfway There," directed by Rick Rosenthal; "High & Mighty," directed by Carlos Lopez Estrada; "I'm Poppy," directed by Titanic Sinclair; "Leimert Park," directed by Mel Jones; "Mr. Inbetween," directed by Nash Edgerton; "The Passage," directed by Kitao Sakuri; "The Show About the Show (Season 2)," directed by Caveh Zahedi; "This Close," directed by Andrew Ahn, and "Tropical Cop Tales," directed by Jim Hosking.
"That's what I love about this episodic work too, it's allowing [for] all of these different voices," said Groth.
Groth said the ultimate goal of the section was "trying to create a bit of a market around this work like we did for film back in the late '80s, early '90s and you saw this whole industry grow up around it. I think the same thing will happen with the episodic work. Whether it's connected to the film space or becomes its own industry, we don't know, but we want to help stimulate it as much as we can."
The festival has previously screened episodic work in the special events section, where this year Oscar-nominated documentary filmmaker Matthew Heineman will world premiere "The Trade," a docu-series exploring the opioid epidemic on both sides of the U.S./Mexico border.
Also screening as a special event will be "The King," an ambitious look at American cultural, political and economic power via a 1963 Rolls-Royce once owned by Elvis Presley, directed by Eugene Jarecki and executive produced by Steven Soderbergh.
"Pass Over," an adaptation of the play by Antoinette Nwandu directed by Spike Lee, will have its world premiere. As will "Wild Wild Country," an examination of a utopian community in rural Oregon, directed by Chapman Way and Maclain Way.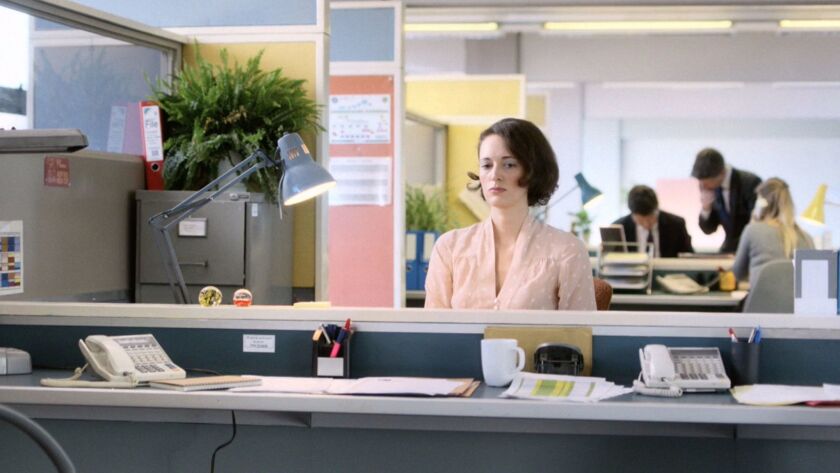 Sundance also released the lineup of 62 short films that will play at this year's festival.
Among the selection are "Home Shopper," directed by Dev Patel; "Maude," directed by Anna Margaret Hollyman; "Painting With Joan," directed by Jack Henry Robbins; "LaZercism," directed by Shaka King; "War Paint," directed by Katrelle N. Kindred; "Careful How You Go," directed by Emerald Fennell (and starring "Fleabag" lead Phoebe Waller-Bridge), and "Cheer Up Baby," directed by Adinah Dancyger.
Among the animated shorts are "A Brief Spark Bookended By Darkness," directed by Brent Green, "The Burden," directed by Niki Lindroth von Bahr, and "World of Tomorrow Episode Two: The Burden of Other People's Thoughts," directed by Don Hertzfeldt.
Mike Plante, senior programmer for the festival, said in a statement, "We are always thrilled to discover new voices in filmmaking through the short-film program: they take risks in story and style you might not expect."
SIGN UP for the free Indie Focus movies newsletter »
Follow on Twitter: @IndieFocus
ALSO
Sundance announces 2018 program as festival sits at cultural crossroads
L.A. Film Festival moves to crowded fall festival season for 2018
---