Henry Cavill on the secrets of Superman's return in 'Justice League'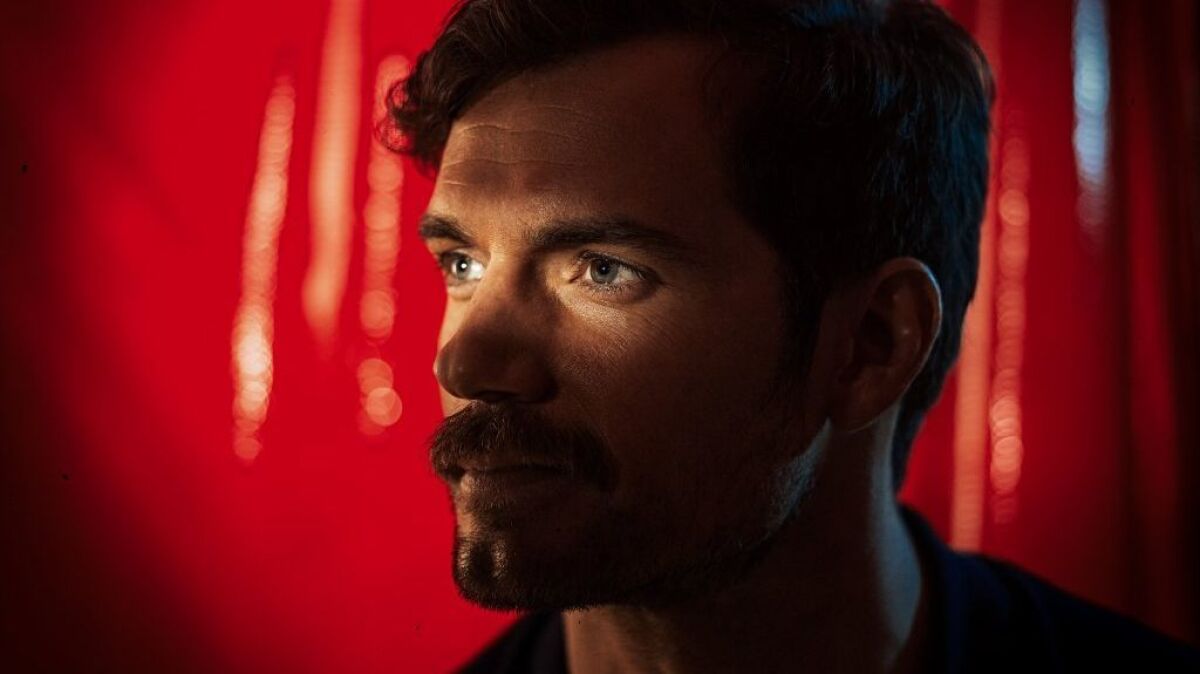 Reporting from London —
By now it's likely not a spoiler to reveal that "Justice League" includes the return of Superman, who sacrificed himself to save humanity at the end of 2016's "Batman v Superman: Dawn of Justice." That film, which was generally regarded as overly dark and somewhat unwieldy, gave audiences a version of Superman (Henry Cavill) that felt morose and off-base from the comic books. Here, filmmaker Zack Snyder — as well as Joss Whedon, who stepped in to direct the re-shoots — uses "Justice League" as a chance to reestablish the character.
"He's definitely different from previous incarnations," Cavill says, speaking a few weeks ago during the "Justice League" press junket here. "I feel like this is the natural progression from the end of 'Man of Steel' into what he is now. This is a rebirth of the character, to coin the D.C. comics franchise right now: It's a refresh." He adds, "This movie highlights the qualities of Superman that exist in the comic books. That's something I've always been very keen to highlight in the character. This rebirth provided the opportunity for me to play those characteristics."
Superman was largely left out of the marketing campaign for "Justice League," and most of the cast and the filmmakers did their best to keep the revival a secret for as long as possible. But fans, especially those familiar with the comic books, had been speculating for months, asking: "How can you have 'Justice League' without Superman?" One of the only clues for his return? Reports that Cavill's mustache for the upcoming "Mission Impossible" sequel had to be digitally removed during the re-shoots, meaning that Superman would be somewhere in "Justice League" ("That damn mustache," Cavill jokes). As it turned out, the studio always intended to include Superman but did its best to keep the rollout spoiler free.
"I think die-hard fans will know you can't have the Justice League without Superman," says producer Deborah Snyder. "Without Superman, there was this loss of hope. At the end of ['Batman v Superman'], there was this impending doom. This danger that was coming. That was the impetus of Bruce [Wayne] recruiting the Justice League. That was the why. But the threat is so big and large that they still needed Superman. They needed to be a team."
"His self-sacrifice causes such a huge ripple," adds producer Charles Roven. "It's so inspiring that his presence is really all over this movie before you know whether or not he's going to come back. The world is not the same without him, because he was representative of hope. Here's the thing: We wanted to make a movie that was about hope and the positive force hope is. And it meant that you had to bring him back."
The process by which Batman (Ben Affleck) and the other members of the Justice League bring Superman back to life is complicated, involving several scenes that would be impossible to fully explain here. Suffice to say that Superman's lifeless corpse (which was not played by Cavill for these scenes) is not lifeless for long. And ultimately, it's Superman's reaction to being awoken from death that's more interesting than how he's actually brought back. His initial anger and confusion shift to an emotional confrontation with himself over what's happened to Lois Lane (Amy Adams) and his mother, Martha (Diane Lane), since his death.
"I think it's very confusing for him in that scenario, as it would be for any of us," Cavill says. "He's trying to work out what the hell happened. I'm sure there's a sense of failure there, akin to that sense of 'I wish I hadn't died so I could still be here and the world wouldn't be in the state it's in now and I could have protected my mother and Lois from the pain they've been experiencing.' There's that sense of guilt, but it comes with unconditional love. It's not rational. One of the great things about us is that we still care even though we may not have a reason to feel guilty."
The tone of "Justice League" is more fun than its predecessor, with jokes and humor threading throughout these more pensive moments. For Cavill, this lighter sensibility feels more on point for what both Superman and superheroes in general should be. In this film, we're given versions of these heroes, particularly the Flash (Ezra Miller) and Aquaman (Jason Momoa), that feel less introspective and glum.
"I think there's an opportunity for these heroes to be represented in a way in which everyone can access. It should be funny. You should be able to take your kids to it," Cavill says.
Whedon, who worked on the script and took over as director on the re-shoots, connected with the actor on that tone.
"I've always enjoyed the traditional, very classic view on Superman in the comic books," Cavill says. "I think there's an enormous complexity to that character. I know when I was working with Joss he and I saw eye-to-eye on some of the aspects of Superman. That paragon of hope. That ideal. That wonderful feeling of, 'Oh, good, Superman's here!' I have also developed a very personal and protective relationship over this character, and it was just lovely to have the opportunity to smile and feel good."
One of the key moments for Superman arrives as the film opens. Early on, we see a video clip of Superman speaking to a child, presumably after the events of 2013's "Man of Steel." The child asks, "What's the best thing about planet Earth?" just as the camera cuts away. The audience never discovers Superman's answer, but Cavill has thought about the character's intention.
"I think — and I imagine Superman would also think — ," he says of the possible reply, "the greatest quality of people and humankind is their capacity to love regardless of hardship or difficulties or personal trials. People can be living in the most horrendous war zone or under the most incredible oppression and yet they can still love so selflessly and so unconditionally — and still bear hope through that love. It's amazing to see what people can do. I think Superman would recognize that and appreciate it."
Superman may be officially back, but there's no word on another Superman film, or even the previously announced "Justice League" sequel. Cavill sees a future movie as a way to correct some of the missteps in previous incarnations. He also notes that he is contracted for another picture in the franchise and feels hopeful for Superman's future.
"There's a wonderful opportunity to tell the Superman story," he says. "Now there is a fantastic chance to show Superman in his full colors and tell a very complex, character-driven movie that is based on story and have that wonderful sensation of hope and happiness. A feel-good movie with lessons laced in there as well."
ALSO
Box office: 'Justice League' brings down the hammer on 'Thor'
Warner's 'Justice League' to test appetite for lesser-known DC heroes
Review: 'Justice League' is a seriously satisfying superhero movie
---
Get the Indie Focus newsletter, Mark Olsen's weekly guide to the world of cinema.
You may occasionally receive promotional content from the Los Angeles Times.