Review: The charm — and bite — of 'Their Finest,' a seamless blend of comedy and drama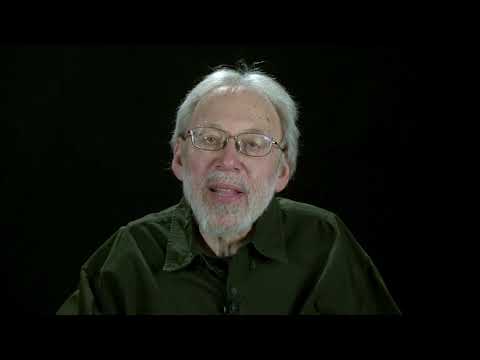 Kenneth Turan reviews "Their Finest," directed by Lone Scherfig, starring Gemma Arterton, Sam Claflin, Bill Nighy. Video by Jason H. Neubert.
Film Critic
"Their Finest" is a treat that has something on its mind, a charming concoction that adds a bit of texture and bite to the mix. Genial and engaging with a fine sense of humor, it makes blending the comic with the serious look simpler than it actually is.
Starring a radiant and assured Gemma Arterton, a convincing Sam Claflin and a criminally funny Bill Nighy, "Their Finest" also believes in the magic inherent in the medium, that film can set you free. Though movies about the movies are a staple of Hollywood cinema, this overseas version turns out to be just as persuasive.
As its title referencing the famous Winston Churchill speech indicates, "Their Finest" is set in Britain during the early days of World War II. All its actors are British, but its director is assured Danish filmmaker Lone Scherfig, whose credits include such marvelous items as "Italian for Beginners" and "An Education."
Working from screenwriter Gaby Chiappe's adaptation of Lissa Evans' puckishly titled novel "Their Finest Hour and a Half," Scherfig has turned in a confident job of direction, briskly moving things along and adroitly layering the smart comedy and boy-girl romance with points about the romance of career and the importance of self-realization and being allowed to dream your dream.
None of those things were items women could take for granted in the London of 1940. Even though, with so many men off fighting the war, women were doing all kinds of jobs they'd never done before, their self-reliance made society nervous. Or, as one character succinctly puts it, "The men are scared we won't go back into our boxes when this is over."
From the first moments we see Arterton's confident Catrin Cole striding down a London street on the way to a job interview, it's clear that being in a box is not on her agenda. From this introduction to the final fade out, Catrin's every inch a hero it's a pleasure to believe in.
Though she thinks she's interviewing for a secretarial position, something entirely different is on offer for Catrin. As we've seen in an earlier scene, Britain is going through something of a propaganda crisis: Films intended to bolster home-front morale are so unrealistic they're being practically laughed off the screen.
These kinds of movies present definite challenges. As Roger Swain (a fine Richard E. Grant), head of the Ministry of Information's film division, says, they need to embody "authenticity informed by optimism," a difficult combination to pull off.
Experienced screenwriter Tom Buckley ("Hunger Games'" Sam Claflin) has noticed some advertising copy Catrin has written (it was on the newspaper that wrapped his fish and chips, actually) and thinks she would be just the person to write convincing women's dialogue, derisively known in the trade as "the slop."
Catrin is delighted at the opportunity, but husband Ellis Cole (Jack Huston) is not so sure. A left-wing artist caught up in the drama of his own creative career, Ellis keeps wanting to pack her off outside the city when the bombing of London gets dangerous. Catrin, though, cares too much about the work to go.
Not that her situation is always pleasant, especially not the sarcastic jibes of Buckley, her cynical writing partner who insists on archly addressing her as Mrs. Cole. But Buckley does care about the movies and that marks him as one of the good guys.
Always on the lookout for possible feature material, the team sends Catrin to investigate twin sisters who participated in the large-scale Dunkirk rescue mission. The reality turns out to be less than glamorous but several factors, including an intervention by the secretary of war (a wonderful Jeremy Irons cameo) conspire to turn the sisters' story into a go picture, defined by Buckley as "real life with the boring bits left off."
How that film gets made and how the process affects private lives is a fairly complex story with lots of moving parts and peripheral characters, yet "Their Finest" screenwriter Chiappe, a 20-year TV veteran doing her first feature, has the experience to expertly orchestrate it all.
As good as Arterton is, and she is splendid, the one irreplaceable performer in the film is costar Nighy, who displays complete comic mastery in the role of Ambrose Hilliard, an egregious ham with an enormous ego who fears his best days as an actor are behind him. No one does these kinds of roles better than Nighy, memorable in "Love Actually," "Pirate Radio" and many others, and this performance is one of his best.
Though most of "Their Finest" is intended in good fun, the film is careful to provide periodic bleak moments when the war claims victims, sometimes taking the lives of people we've come to care about. It's a tough balancing act to manage, but this is the group that has the chops to pull it off.
'Their Finest'
Rating: R, for some language and a scene of sexuality.
Running time: 1 hour, 57 minutes
Playing: ArcLight, Hollywood; Landmark, West Los Angeles
See the most-read stories in Entertainment this hour »
ALSO
Review: Screen treasures Alan Arkin, Michael Caine and Morgan Freeman can't overcome the implausible in 'Going in Style'
Review: Price of laughter in the Mideast made clear in 'Tickling Giants'
Appreciation: Film critic Richard Schickel: Tough, honest and ever hopeful for the next great movie
Review: Big cast, big budget, not enough big ape in 'Kong: Skull Island'
Get our L.A. Goes Out newsletter, with the week's best events, to help you explore and experience our city.
You may occasionally receive promotional content from the Los Angeles Times.