Review: Bodies swap and destinies change in the gorgeous animated Japanese blockbuster 'Your Name.'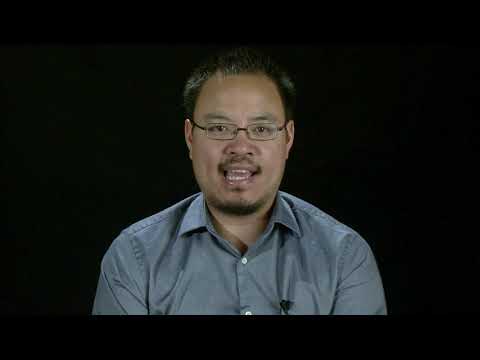 Justin Chang reviews "Your Name," an animated film directed by Makoto Shinkai. Video by Jason H. Neubert.
Film Critic
The opening scene of "Your Name.," an animated epic of love, death, time and destiny from the Japanese writer-director Makoto Shinkai, traces the fiery arc of a comet as it streaks through the heavens and over a secluded stretch of countryside.
The image is harrowing, ecstatic and impossible to look away from, a stunner of a beginning that also turns out to be a kind of ending — hardly the last time the movie will take two opposing concepts and treat them as essentially interchangeable.
Shinkai does something similar with his two young protagonists, a girl and a boy who, in an irresistible high-concept twist, wind up magically swapping bodies several times over the course of several weeks. Any day can turn out to be "Freaky Friday" in this thrillingly beautiful movie, a Japanese box-office smash that has surpassed Hayao Miyazaki's "Spirited Away" as the highest-grossing anime of all time (with $328 million worldwide), and was recently named the best animated feature of 2016 by the Los Angeles Film Critics Assn.
Accolades like that can create outsized expectations, especially for an animated import, but "Your Name." — that period in the title is the least of the movie's eccentricities — is nothing if not an expansive achievement. It juggles an out-of-body farce, a time-traveling romance and a terrifying epic of survival, set around a trauma that hauntingly evokes the 2011 Fukushima disaster. The movie's spirit is by turns energetic and serene, impetuous and wise, its wild shifts from comedy to tragedy to romance revealing themselves not as tonal swings so much as variations in a larger cosmic pattern.
Any day can turn out to be 'Freaky Friday' in this thrillingly beautiful movie.
In the lakeside village of Itomori, a girl named Mitsuha dreams of escaping to the big city. Being a teenager isn't easy anywhere, but for Mitsuha, life in this provincial backwater has become something of an exercise in ritual humiliation, not unlike the traditional ceremonial dances that she performs regularly at a shrine with her younger sister. "I hate this town!" she screams one night, to no one in particular. "Please make me a handsome Tokyo boy in my next life!"
The gods must be listening, as Mitsuha awakens the next morning to find herself in an unfamiliar bedroom and, much more alarmingly, an unfamiliar body. Both belong to a boy named Taki, who is every bit as handsome and Tokyo-based as requested. The real Taki, meanwhile, finds himself in Itomori, where he looks into a mirror and sees Mitsuha's lovely face peering back at him. Shock, bewilderment and discreet self-groping ensue.
These sudden switcheroos — surely among the odder instances of boy-meets-girl in recent cinema — occur a few times a week, each time wreaking just enough social havoc to remind Mitsuha and Taki that they are not merely dreaming. ("You're back to normal today," the characters are told more than once.) And Shinkai delights in showing us the horror, curiosity and growing assurance with which his characters navigate their strange new bodies.
They attempt to communicate by leaving each other handwritten notes and cellphone messages, allowing them to give each other detailed instructions and vent their frustration and embarrassment. But even as they proceed to upend the usual gender expectations — "Mitsuha's" newfound assertiveness on and off the basketball court earns her a few suitors, while "Taki's" sensitivity catches the eye of a pretty waitress at the restaurant where he works — there's little doubt that their exasperation will soon turn to affection and perhaps even love.
Most of the body-swap shenanigans are condensed into a brief montage that conveys a giddy teen-pop sugar rush — quite literally in the case of Mitsuha-as-Taki, who is overwhelmed by Tokyo's café scene and proceeds to devour a series of Instagram-worthy desserts. The zippy vibe is enhanced by a soundtrack courtesy of the Japanese band Radwimps, whose songs have been translated into English for the film's North American release. (So have the vocal performances, smoothly dubbed by an English-speaking cast.)
But the sweetness of "Your Name." never descends into the saccharine, just as the story's topsy-turvy silliness never undercuts its fundamental seriousness. The story moves so swiftly that you may occasionally yearn for it to slow down, the better to appreciate the hyperreal intricacy and painterly lushness of Shinkai's visual style. The Tokyo scenes, in particular, have an intensity of detail that would make a live-action rendering seem drab and anemic by comparison.
Not unlike Miyazaki, the Japanese anime grandmaster to whom he has often been compared, Shinkai evinces a genuine sensitivity to the fears and desires of young people, as evidenced by such films as "The Garden of Words" and "Children Who Chase Lost Voices." As trauma looms in the background, further undermining the characters' already precarious sense of time and space, "Your Name." gives heartbreakingly sincere voice to the old adage that children are the future.
It should be noted that the future, much like the past, turns out to be a thoroughly malleable concept. Again and again, Shinkai delights in such grand cosmic reversals. A girl can become a boy. The course of time, much like the trajectory of that comet, can twist and bend like a ribbon. And beneath its dull, hidebound surface, a small town can reveal itself to be a stunning repository of magic.
------------
'Your Name.'
MPAA rating: PG, for thematic elements, suggestive content, brief language and smoking
Running time: 1 hour, 47 minutes
Playing: In general release
See the most-read stories in Entertainment this hour »
ALSO
Review: The ravishing sci-fi noir 'Ghost in the Shell' is fascinating, and not without its glitches
Review: Chris Evans raises a young math prodigy in the clever but overly calculating 'Gifted'
Review: 'The Boss Baby' is the rancid diaper of animated movies
Get our L.A. Goes Out newsletter, with the week's best events, to help you explore and experience our city.
You may occasionally receive promotional content from the Los Angeles Times.