Shakespeare's Ophelia gets bold new makeovers in a film and a video game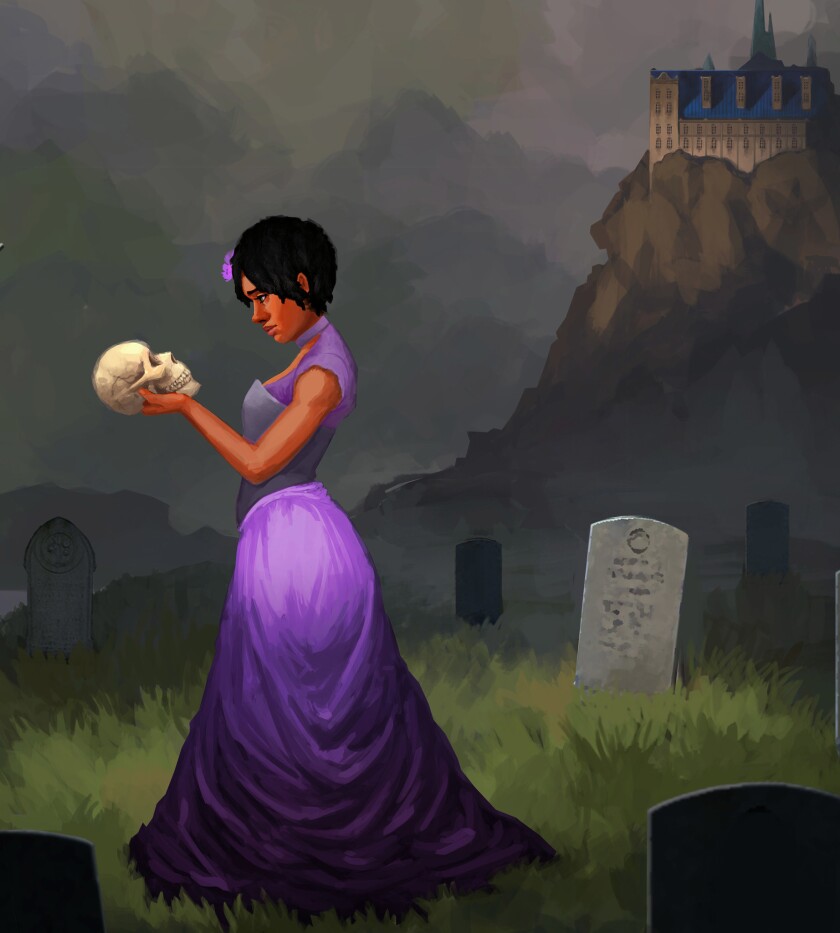 Ophelia appears in just five scenes of "Hamlet." She speaks barely 150 lines in William Shakespeare's longest play. But the tragic character whose story ends in "muddy death" has a life that stretches far beyond the pages of the play.
"Hamlet" gets two new updates this summer in projects that put the spotlight on the title character's love interest: The film "Ophelia," starring Daisy Ridley, opened recently and is currently available on VOD; the point-and-click adventure game "Elsinore," named for Hamlet's home, will be released on July 22.
Both projects retell the story of a character best remembered for going mad and then drowning herself in a brook. Both take Ophelia from a side character to the central heroine of her own story, a narrative that seems more fitting in a time of female empowerment and #MeToo.
The film "Ophelia" is based on a 2006 young-adult novel of the same title, which author Lisa Klein wrote after years of teaching "Hamlet" at Ohio State University.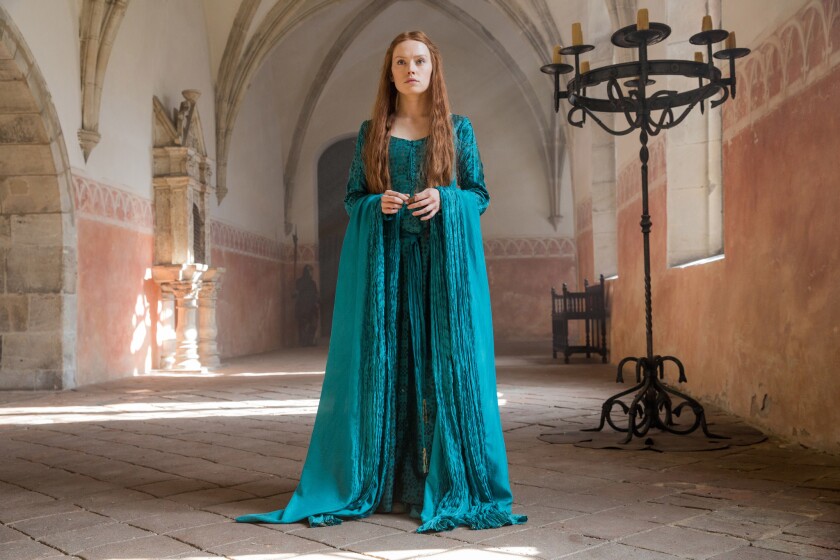 "My students, especially my female students, were all just so annoyed at Ophelia for being so passive and meek and throwing herself in a brook when Hamlet mistakenly kills her father rather than confronting him about it," Klein said.
Meanwhile, an Ophelia who exercises what agency she has was also of interest to the creators of "Elsinore."
"There are lots of forces beyond her control, both in her personal life and in her political situation," said "Elsinore" team lead and writer Katie Chironis. "We needed an Ophelia who's trying to make the best of a bad situation and fighting against forces that are far larger than the power that she has as an individual."
The woman dismissed as crazy may feel like a tale as old as time, but for Shakespeare's audience, this was something new. Madness had been depicted in characters on the Elizabethan stage, such as Hieronomo in "The Spanish Tragedy," but primarily just in men.
What's it like to play Ophelia? Six actresses talk about it »
"With Ophelia, Shakespeare is taking a set of dramatic precedents in a completely different direction," explained Deanne Williams, a professor at York University, Toronto, and co-editor of the book "The Afterlife of Ophelia." "There's a tradition going back to Seneca, to Latin drama, of the mad revenger, but it's a masculine thread of madness."
Shakespeare's "Hamlet," written around 1600, has origins in the medieval Scandinavian legend of Amleth. The tale likely reached England via French writer François de Belleforest's adaptation published in 1570 in his collection "Histoires tragiques." But Ophelia doesn't make an appearance in that story.
The influence of Isabella Andreini may have found its way to Shakespeare as he was creating the character Ophelia. Andreini was a commedia dell'arte actress in 16th century Italy (where women performed on the public stage while they didn't in England). Her stock character called Isabella "was a character that sang, who quoted different songs and who also was mad with romantic love," Williams said.
As for Ophelia's name, credit may go to another of Shakespeare's influences, "Arcadia," a pastoral poem by the Italian writer Jacopo Sannazaro that features a nymph named Ofelia. About a century after the poem appeared in bookshops in Naples, onstage in London Richard Burbage's Hamlet said to Ophelia, "Nymph, in thy orisons / Be all my sins remembered."
Ophelia's iconic status was cemented by 19th century painters. They often depicted her in white to evoke purity and innocence, and some painted her with the flowers she gives to the king and queen and others in her final scene.
The fixation on Ophelia's death took a strong hold in her public perception with what may be the most well-known painting of her: John Everett Millais' 1852 depiction of her drowning in the brook. The prominence of her death in her legacy is evident in psychologist Mary Piper's choice of title for her celebrated 1994 book, "Reviving Ophelia: Saving the Selves of Adolescent Girls."
For the film "Ophelia," set in the 14th century, director Claire McCarthy pays homage to those Pre-Raphaelite paintings with costuming and production design choices.
"So on the exterior of things, she does appear maidenlike and vulnerable, so it really needed an actor like Daisy Ridley who has an essence of strength and self-determinism," McCarthy said of turning to the hero of the latest "Star Wars" films for the title role.
Feminist scholarship had attempted to give Ophelia her due in the 1970s, reframing her madness as protest and rebellion. The character did get a backstory in Mary Corden Clarke's 1852 book "The Girlhood of Shakespeare's Heroines." But Klein decided it was high time that Ophelia tell her own story — the novel is written in first-person.
"This question — what would 'Hamlet' be like if it was told from Ophelia's point of view? — just kept coming back to me," the author said.
Klein said it was important that this Ophelia be witty and educated. (Ophelia isn't permitted to go to school with the boys, but she convinces her brother, Laertes, to teach her to read.) McCarthy adds that she wanted to deliver an Ophelia "who could survive all this on her own terms."
For "Elsinore," Chironis, along with game designer Connor Fallon, started working while they were students at Carnegie Melon University. There, as members of CMU's game development club, they found themselves considering whether it's possible to tell a tragic story in an interactive medium.
"Often a lot of the structures that are built into games are power fantasies. They're about winning and consuming and destroying and owning," Chironis said. "The nature of a tragedy is the exact opposite. It's about things spiraling out of control. It's about loss."
To create their tragic game, Chironis and Fallon put Ophelia in a time loop. The character is stuck repeating the same four days (covering the events of Shakespeare's play). The loop starts again either when those four days end or when Ophelia dies.
It turns out that someone in Elsinore Castle is trying to kill Ophelia and make it look like a suicide. The game's player, as Ophelia, must solve the mystery of her murder, prevent the many other deaths in Elsinore, and find out how to get Ophelia out of the time loop.
For Chironis, imagining alternate fates for the character goes back to her high school English classroom: While studying "Hamlet," her teacher encouraged the class to discuss the possibility that Ophelia was murdered and the idea that she could be pregnant.
Chironis chose to depict their Ophelia and Laertes as biracial. Shakespeare's "Hamlet" never mentions the siblings' mother, but in "Elsinore," Polonius married a black woman who immigrated to Denmark from southern Spain, then died when Ophelia was young. Chironis also broke from traditional images of Ophelia in a white gown, instead opting for a lavender dress to make her stand out among the other characters.
"Elsinore" was funded via a Kickstarter campaign, and Chironis said she's continued to see evidence of the project's appeal beyond the gaming community. When she's promoted the game at conventions, "we end up attracting all of the 'others,' " Chironis said.
"People come in groups to the convention, and if the guys who are the core gamers go off to look at whatever the big booths are — the new first-person shooter or whatever it might be — then all of the others who come with them find us and play the game. Something you hear a lot is, 'I don't play games, but I would play this game.' "
The heroines of "Ophelia" and "Elsinore" join a legacy of the character influenced in recent decades by such stage and screen actresses as Harriet Walter, Helena Bonham Carter and Julia Stiles. Williams expects this legacy to continue to evolve.
There is no "one monolithic Ophelia," Williams suggests. "There have been so many different ones, and they're all interesting in different ways, and they are all responding to each other."
---
Get the Indie Focus newsletter, Mark Olsen's weekly guide to the world of cinema.
You may occasionally receive promotional content from the Los Angeles Times.