Tom Hulce has gone from acting in 'Animal House' to producing the Broadway-bound 'Ain't Too Proud'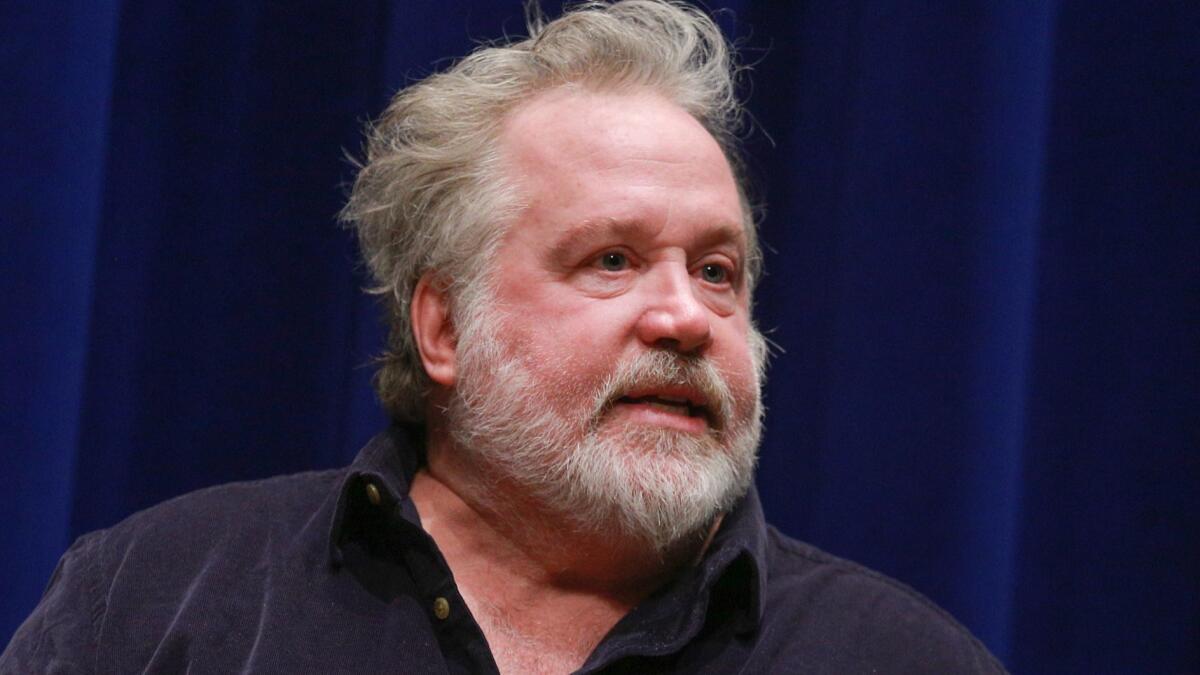 Tom Hulce decided he had enough of the acting life.
The actor became a boomer favorite in the 1978 ribald comedy "National Lampoon's Animal House," then went on to win a lead actor Oscar nomination as the brilliant but childish composer Mozart in 1984's "Amadeus. He had key parts in other films such as 1989's Parenthood" and received an Emmy for supporting actor for the 1995 TNT movie "The Heidi Chronicles."
But he's essentially been missing in action from the screen — both large and small — for two decades. (He briefly returned to acting in supporting roles in 2006's "Stranger Than Fiction" and 2008's "Jumper.")
Hulce, 64, said in a recent phone interview that he felt it was the right time to step away from the spotlight — but not from the world of entertainment.
"It wasn't that something else interested more," he said about his lapsed acting career. "Living a fiction became less compelling, I guess. I definitely became more intrigued with all the parts of storytelling and not just playing a part inside the story. I thought maybe directing might be the next thing."
So he spent a few "glorious" years working on a stage version of John Irving's "The Cider House Rules," which played Seattle Rep in 1996 and the Mark Taper Forum in 1998. (Hulce co-directed with Jane Jones).
"That was an amazing experience," noted Hulce. "But I found sitting in the rehearsal room, being so close to the work I had just stepped away from…I wanted to be completely out of the room. To do a play that had nine hours of material and 27 people and 125 scenes and so on, that was the beginning of my getting intrigued with the process of producing."
When he began there was a "quite natural" reticence, from the theater community about how serious he was about being a producer, said Hulce. But that all changed when he won the Tony in 2007 as a producer of the best musical winner, "Spring Awakening."
Since then, he and his theatrical producing partner, Ira Pittelman, have produced the Tony-nominated "American Idiot," as well as the revival of "On A Clear Day You Can See Forever" and "Significant Others."
The duo's current show, "Ain't Too Proud," the pulsating new musical about the legendary Motown group the Temptations, closes Sunday at the Ahmanson and then boogies to Toronto before its scheduled opening next spring at the Imperial Theater in New York.
The Imperial holds a warm place in his heart. Back in 1975, when he was an understudy at the Plymouth Theater in the play "Equus," the producers would "allow me to go across the street to the Imperial Theater and stand in the back of the theater in standing room for about 137 performances of 'Pippin.' So, this will be a little bit of a homecoming in its way."
He has also produced two feature films — 2004's "A Home at the End of the World" and this year's adaptation of Anton Chekhov's "The Seagull," which arrived Tuesday on DVD/Blu-ray from Sony Pictures Home Entertainment. Both films were directed by Michael Mayer, who also helmed "Spring Awakening" and "American Idiot."
In the case of "The Seagull," which was shot in just 21 days, Hulce and Mayer were able to attract Oscar nominees Annette Bening and Saoirse Ronan, Tony winner Brian Dennehy, Emmy winners Elisabeth Moss and Mare Winningham and Golden Globe nominee Corey Stoll. And Tony-winning playwright Stephen Karam of "The Humans" adapted Chekhov's seminal 1896 drama.
"They were probably, in most cases, losing money during those 21 days in terms of what the budget provides," he said. "But because the material was so compelling everyone was willing to jump in."
An even faster shoot for Hulce was John Landis' "Animal House," in which Hulce played the nerdy Larry Kroger (a.k.a. "Pinto")
"It all happened in 10 minutes," he said of the R-rated blockbuster starring John Belushi. "I had very little understanding of filmmaking. I didn't grow up going to movies. I grew up going to theater. So, to stand in front of the camera, have the director call your name, throw a bottle at your head and say 'cut,' that was definitely a run-and-duck experience."
Get our L.A. Goes Out newsletter, with the week's best events, to help you explore and experience our city.
You may occasionally receive promotional content from the Los Angeles Times.