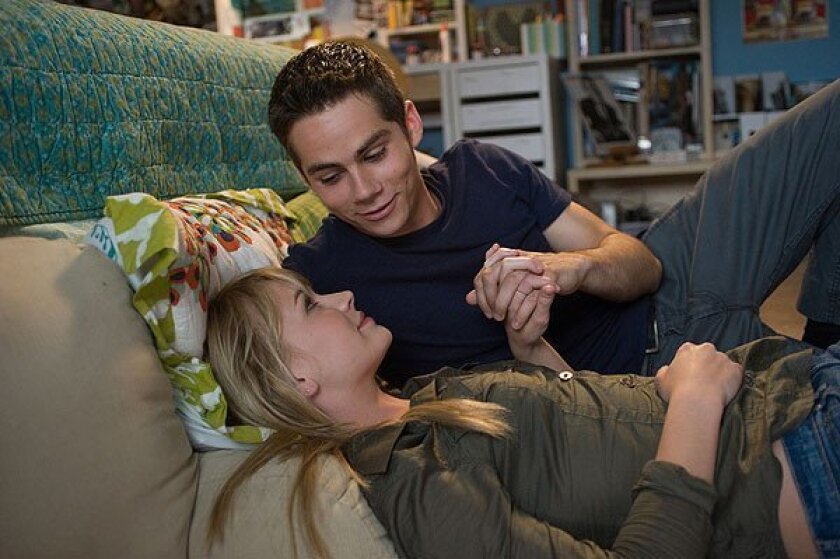 "The First Time" tells the story of Aubrey (Britt Robertson) and Dave (Dylan O'Brien), high school students falling in love. Although it feels very much like a first film, it's actually the second directorial effort from writer-director Jonathan Kasdan, son of Lawrence, whose 2007 debut was the overdone but underwhelming "In the Land of Women."
That film, with a cast including Meg Ryan, Adam Brody and Kristen Stewart, was perhaps too ambitious, possibly a sign that the filmmaker's Hollywood lineage had allowed him access to too much too soon.
Scaled back here, Kasdan coaxes relaxed, natural performances from his leads, Robertson in particular, and rounds out the film with fine supporting turns from James Frecheville as Aubrey's older, oblivious boyfriend and Victoria Justice as a crush-worthy girl who takes Dave's friendship for granted.
Craig Roberts and LaMarcus Tinker bring a fresh energy to their roles as Dave's sounding board sidekicks.
There is much to like here, a sense of nuance and nonjudgmental emotional openness, yet Kasdan's teenage miniaturism never quite blooms. "The First Time" is respectfully delicate, a little too polite.
------------------------
"The First Time." MPAA rating: PG-13 for mature thematic elements involving teen sexuality, partying and language. Running time: 1 hour, 35 minutes. At the AMC Broadway 4, Santa Monica; AMC Burbank 16, Burbank; AMC Block 30, Orange.
---