How Fionn Whitehead went from washing dishes to starring in Christopher Nolan's 'Dunkirk'
A year and a half ago, Fionn Whitehead was an unknown aspiring actor working in a coffee shop in the Waterloo district of London. On his off hours, he'd go in for every audition he could, hoping to catch a break that would free him, he says, from "washing dishes and taking orders from angry businessmen."
Then one day Whitehead went in to read for a part in director Christopher Nolan's World War II thriller, "Dunkirk," and — if you'll forgive the Hollywood cliché, which happens to be true here — everything changed.
Arriving in theaters on July 21, "Dunkirk" recounts the harrowing story of the evacuation of nearly 400,000 British and Allied soldiers from the beaches of Dunkirk, France, where they were surrounded and under heavy fire from German forces in the spring of 1940. Chronicling a pivotal moment in the war — albeit one unfamiliar to many Americans — the film plays out on an epic scale on land, sea and air and features such boldfaced British names as Tom Hardy, Kenneth Branagh, Mark Rylance and, in his first film role, pop star Harry Styles.
SEE OUR COMPLETE SUMMER MOVIE PREVIEW »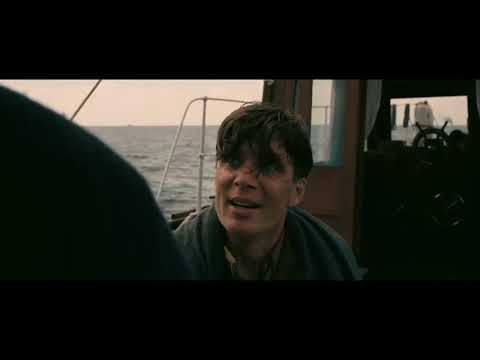 Christopher Nolan's "Dunkirk" stars Tom Hardy, Cillian Murphy and Mark Rylance.
But it is Whitehead, as a teenage soldier named Tommy, who serves as the audiences' eyes and ears and gives the sweeping story its emotional center of gravity.
"You kind of experience this world through him," the 20-year-old Whitehead — whose only previous credit is a 2016 British miniseries called "Him" — explained by phone from his home in London. "These young and inexperienced soldiers are thrown into this dire, brutal situation, and you follow Tommy on this journey as he tries to get home."
Throughout the months of auditioning, Whitehead didn't know much at all about "Dunkirk" beyond the title and general subject matter. As with Nolan's previous films, which include the "Dark Knight" trilogy, "Inception" and "Interstellar," details about the project were kept tightly under wraps.
"Everyone was going in blind," said Whitehead. "No one knew how many characters there were, who the characters were, how old they were, the plot, anything. It was very, very secretive."
No one knew how many characters there were, who the characters were, how old they were, the plot, anything. It was very, very secretive.
— Fionn Whitehead
It was only when Whitehead was finally offered the role that he learned that he wouldn't merely have a handful of lines but would, in fact, be the film's main protagonist. "That was when my jaw hit the ground and I got the nervous sweats," said the actor, who immediately threw himself into reading firsthand accounts of soldiers who'd survived the ordeal.
Nolan says he'd been impressed with Whitehead from the very first time he saw him. "There's a naturalness and a genuineness to the way Fionn performs that's extraordinary," said the director, who also wrote the screenplay for "Dunkirk." "He's got a very charismatic presence. He reminds me of a young Tom Courtenay."
In the wake of "Dunkirk," Whitehead will next be seen opposite Emma Thompson and Stanley Tucci in the drama "The Children Act," an adaptation of an Ian McEwan novel that will hit theaters later this year.
Beyond that, he says, he has no real career plan and is just taking things as they come. Having caught a glimpse of the extremes of fame working alongside Styles, with screaming One Direction fans waiting outside his hotel, he'd like to hold on as long as he can to some of the anonymity he had back when he was serving those angry businessmen their coffee.
"I like to think I'm fairly grounded, and I have friends who will very happily tell me if I'm ever being big-headed," Whitehead said. "I know things will change. But I'm hoping it's nothing too drastic."
See the most read stories this hour »
ALSO:
Sofia Coppola makes 'The Beguiled' a Southern Gothic tale all her own
Guy Ritchie and Jude Law add stylish punch to the legend of King Arthur
Christopher Nolan reveals what makes the war story 'Dunkirk' a great suspense thriller
Get our L.A. Goes Out newsletter, with the week's best events, to help you explore and experience our city.
You may occasionally receive promotional content from the Los Angeles Times.