14 Images
Ben Affleck: Life in pictures
Ben Affleck's career and personal life had their share of downturns and comebacks. At times he was as known for his love life as he was for his box office hits and misses.
(Jay L. Clendenin / Los Angeles Times)
Growing up, Affleck appeared on TV shows and in an after-school special. He later had uncredited roles in "Field of Dreams" and "Buffy the Vampire Slayer," the movie that inspired the series.
(Chris Pizzello / Associated Press)
After moving to Cambridge, Mass., Affleck met Matt Damon. Years later in "Good Will Hunting" (pictured) the two brought their friendship to the big screen.
(George Kraychyk)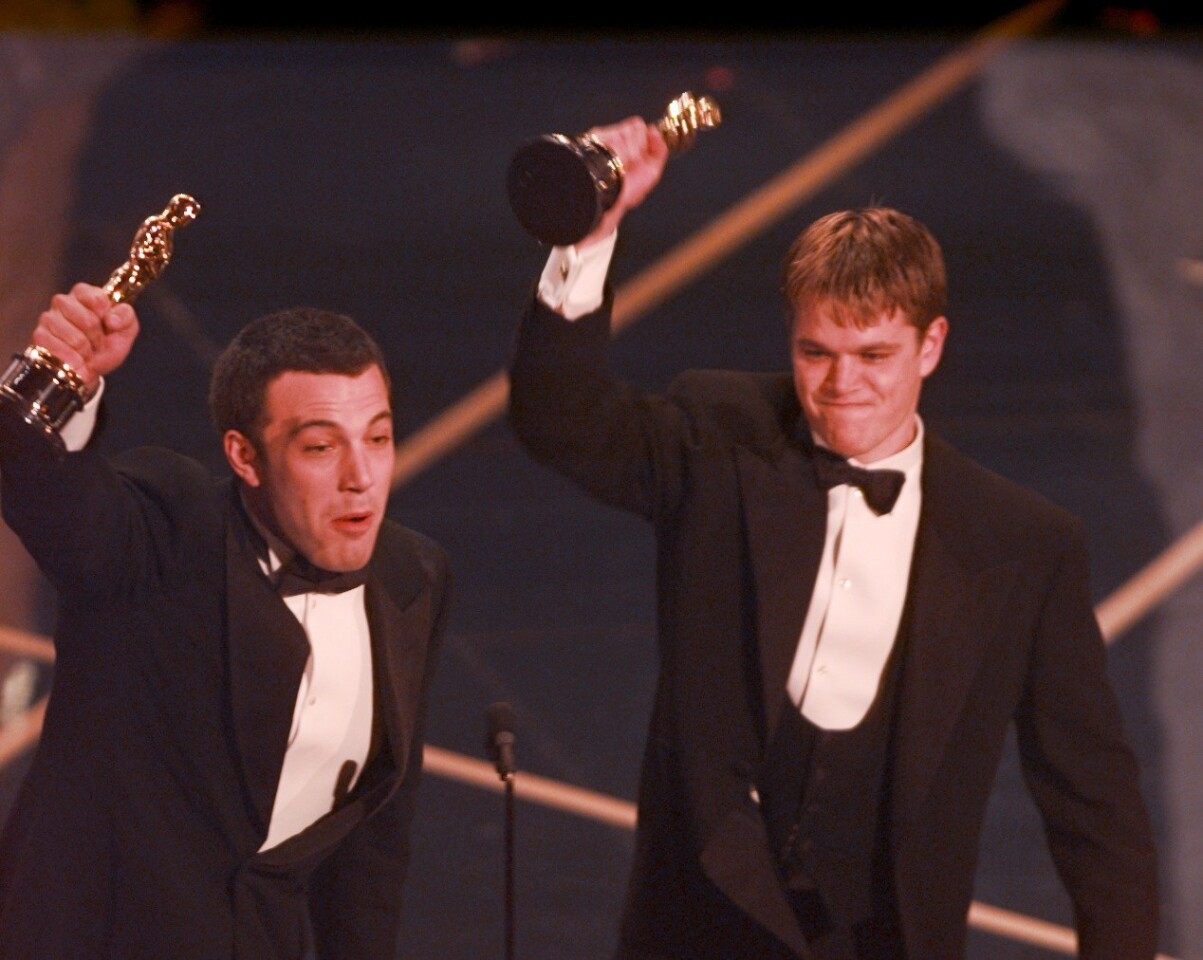 Affleck teamed up with his childhood buddy Damon to write a screenplay. With a bit of input from Hollywood heavies like Rob Reiner and William Goldman, the script got a makeover and eventually became "Good Will Hunting." Both Damon and Affleck scored Oscars for best original screenplay.
(Kirk McKoy / Los Angeles Times)
Affleck's roots in Berkeley, Calif., may have inspired his political prowess. He campaigned for John Kerry in 2004 and was a pundit on "Hardball" and "Real Time With Bill Maher."
(Scott McCloskey / Associated Press)
Affleck spent the '90s appearing in cult classics like "Dazed and Confused," "Mallrats" and "Chasing Amy" and formed a relationship with writer-director Kevin Smith.
(Ken Hively / Los Angeles Times)
Despite his flops, Ben Affleck proved he can laugh at his own failures, poking fun at them in Kevin Smith's "Jay and Silent Bob Strike Back."
(Miramax Film)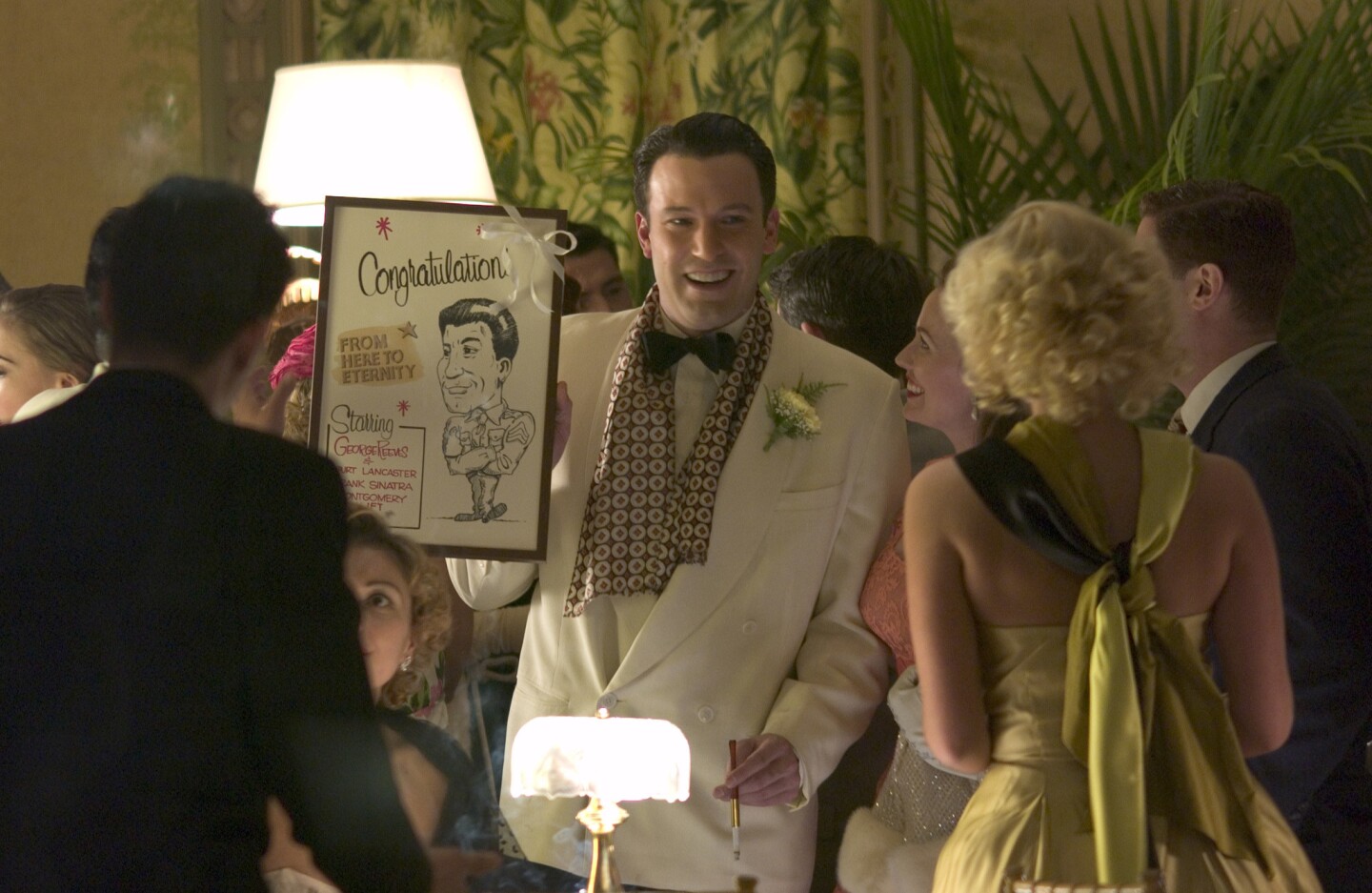 After some box-office failures, Ben Affleck played George Reeves -- a.k.a. Superman from the 1950s TV series. He wanted to amount to more, but ended up dying under mysterious circumstances.
(George Kraychyk / Focus Features and Miramax)
Affleck went behind the camera to direct his brother Casey (and Morgan Freeman, Ed Harris, etc.) in this dark film based on the story of two Boston investigators who uncover ethical and moral issues while searching for a missing girl.
(Claire Folger / Miramax Films)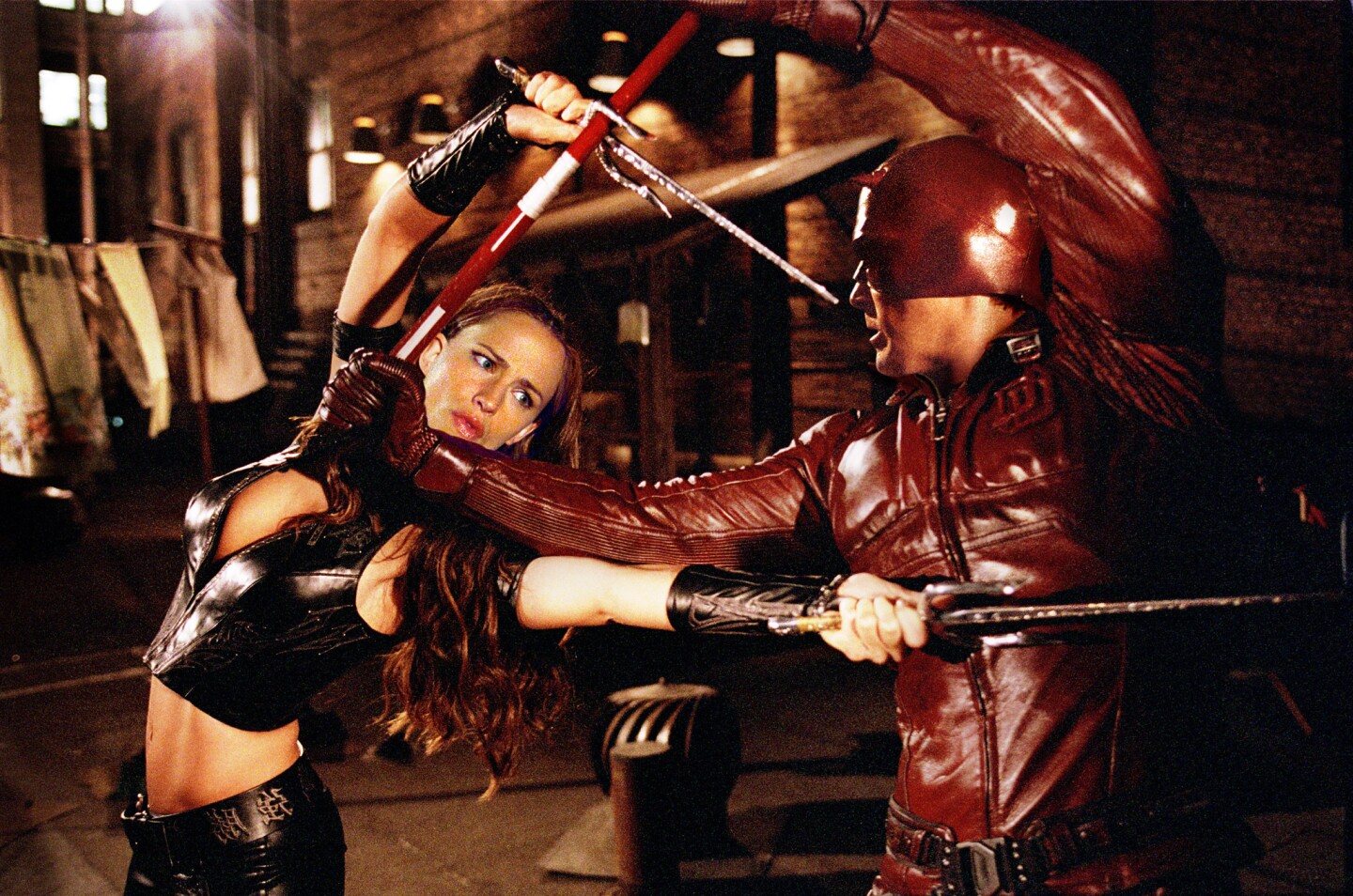 After high-profile relationships with Gwyneth Paltrow and Jennifer Lopez, Affleck met his future wife, Jennifer Garner, on the set of "Daredevil," a Marvel Comics-inspired film where the two played opposite.
(Zade Rosenthal / 20th Century Fox)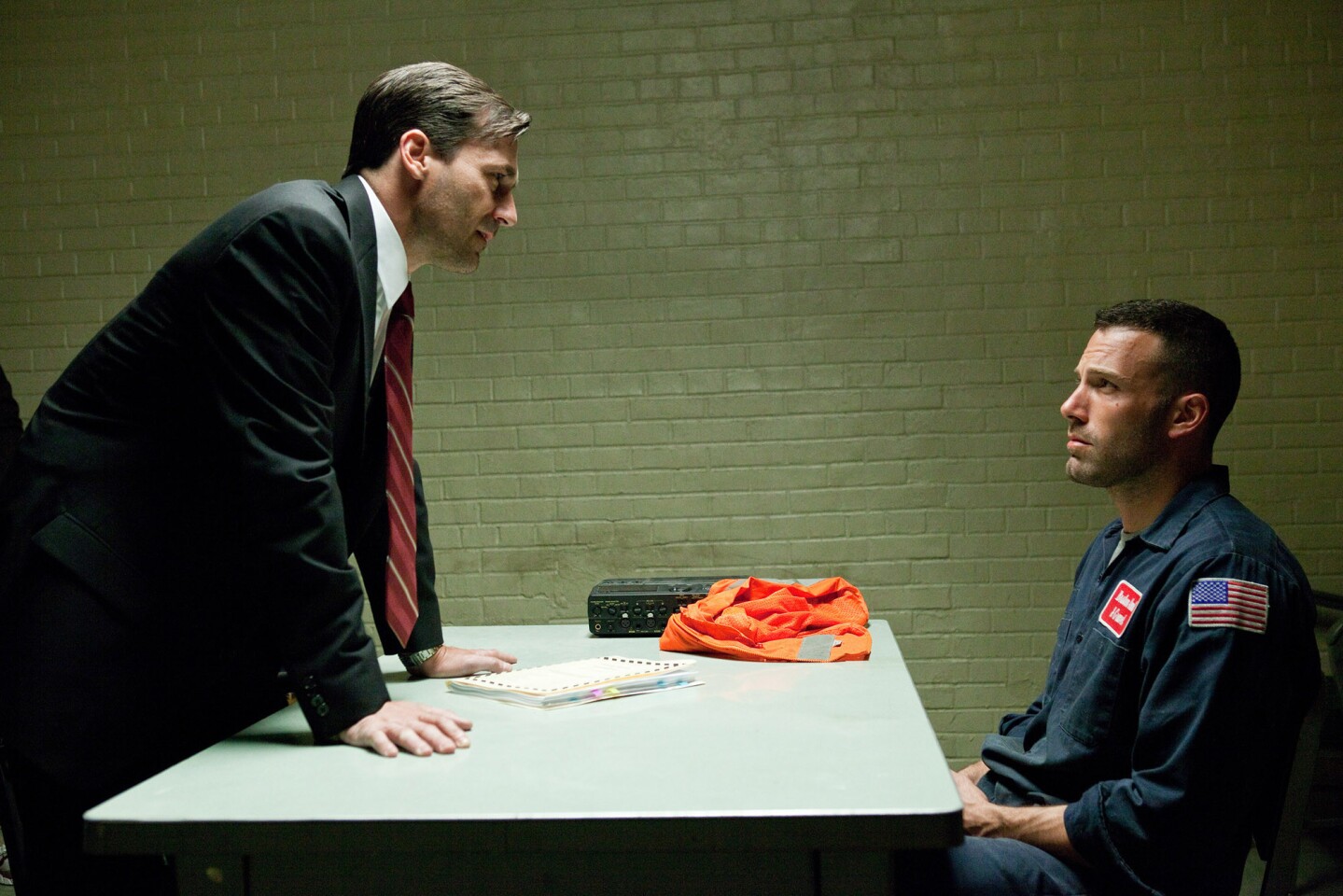 The 2010 crime film "The Town," starring Affleck and "Mad Men's" Jon Hamm, represented Affleck's second stab at directin and topped the box office its opening weekend.
(Claire Folger / Warner Bros.)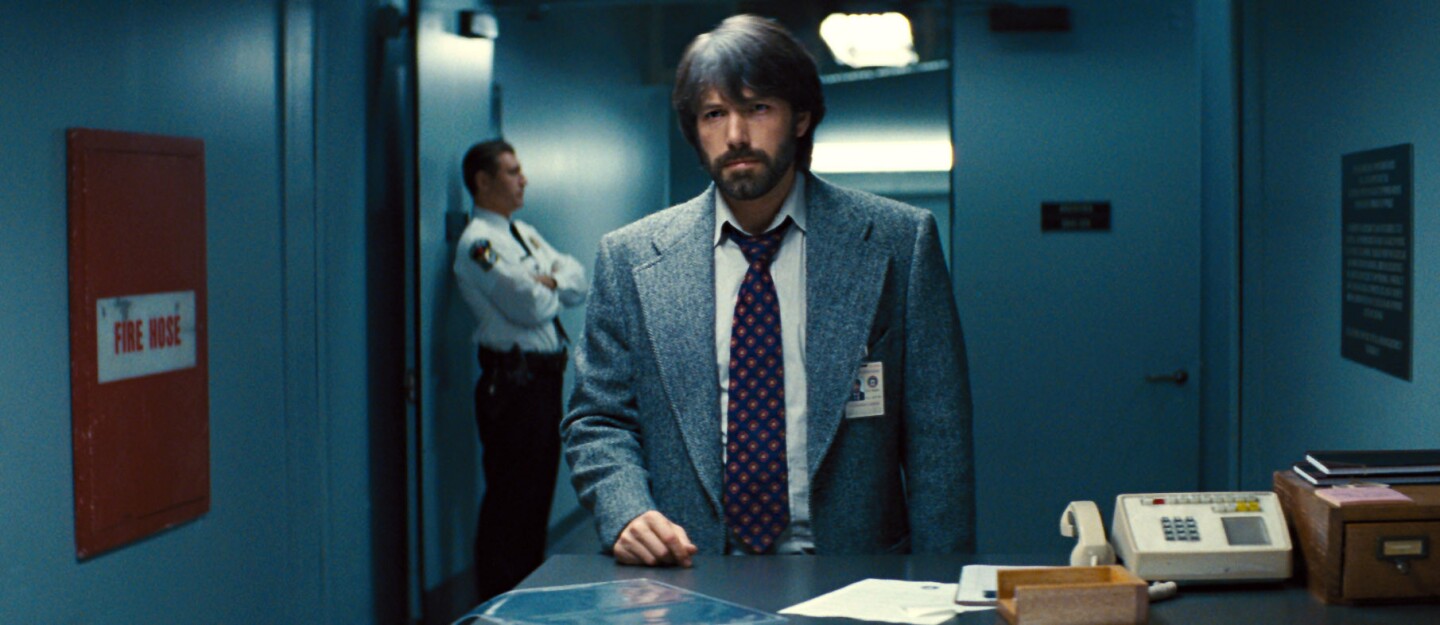 The political thriller followed the 1979 Iran hostage crisis to rescue U.S. diplomats. Affleck, who also directs the film, leads the cast as Tony Mendez, the CIA exfiltration expert who orchestrates it all.
(Warner Bros. / Warner Bros.)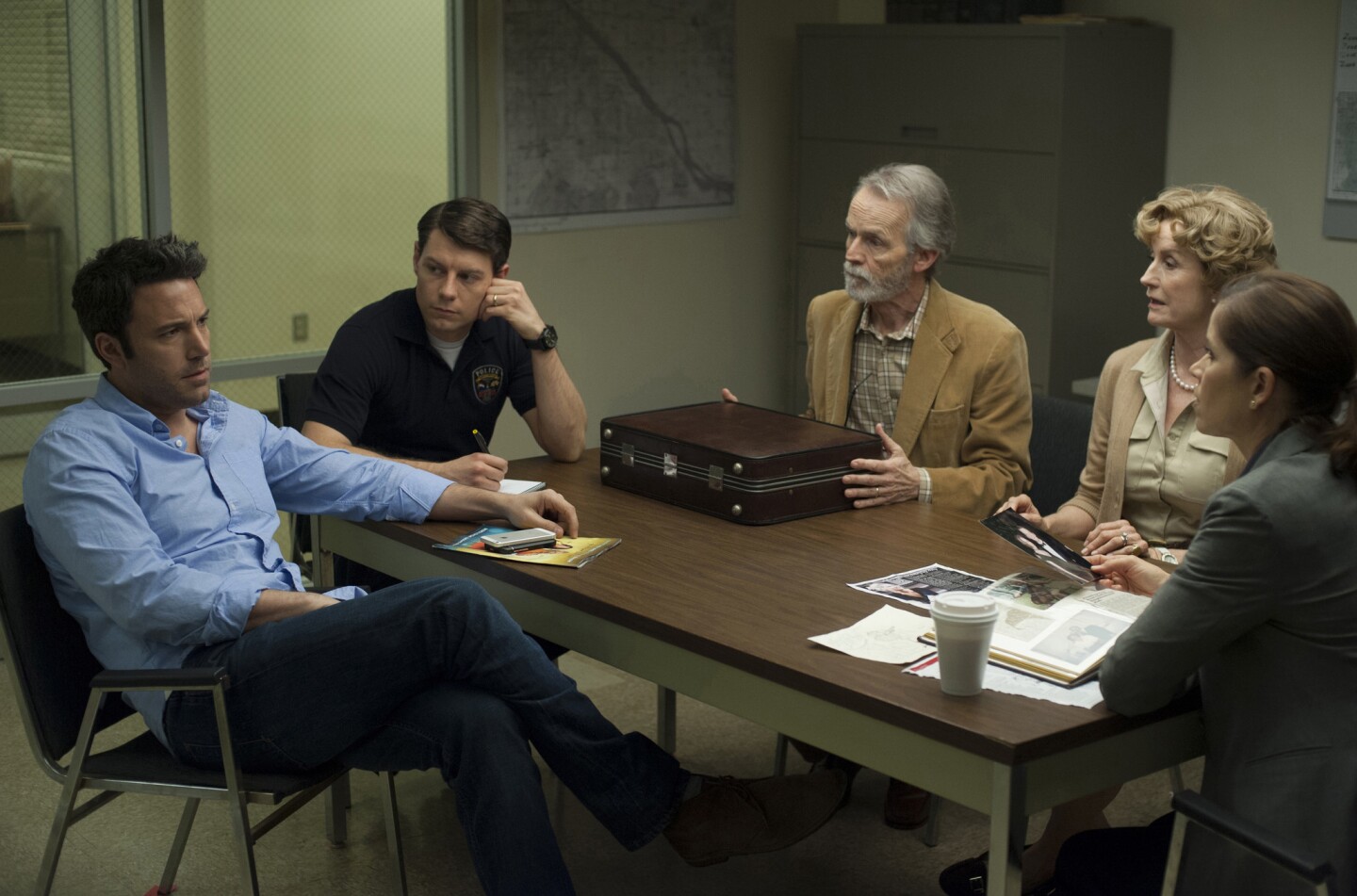 As mysterious husband and possible murder suspect Nick, Ben Affleck is receiving awards buzz for 2014's "Gone Girl"
(Merrick Morton / 20th Century Fox)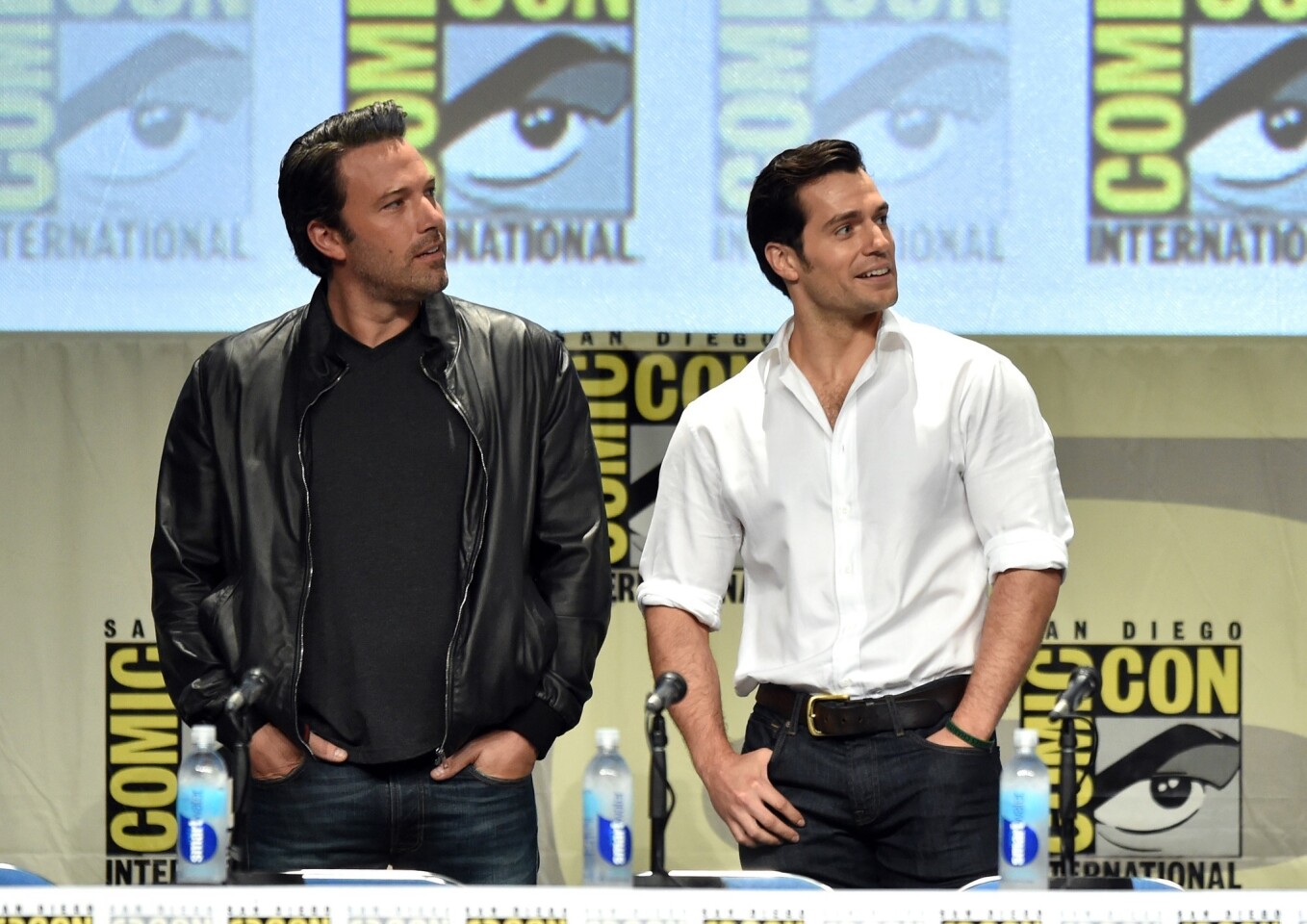 Ben Affleck joins the super hero ranks and will play Batman/Bruce Wayne in 2016's "Batman v. Superman: Dawn of Justice." Here, he is next to Henry Cavill, who will play Superman.
(Kevin Winter / Getty Images)