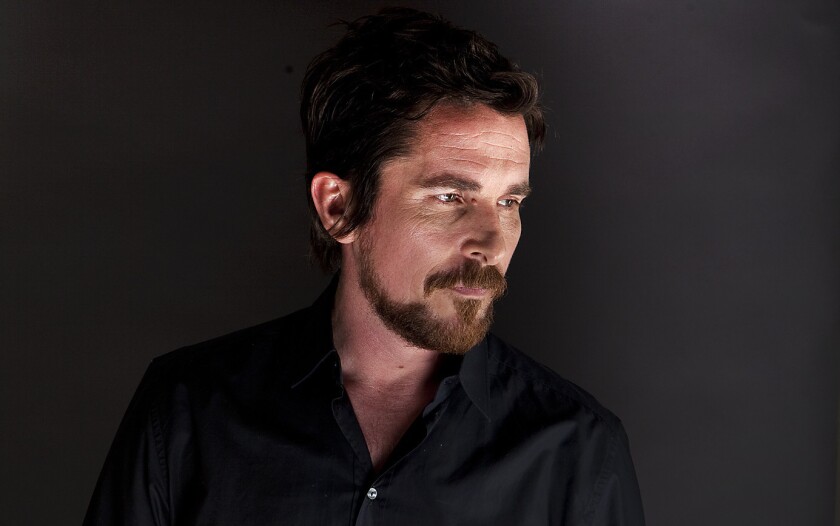 Christian Bale is set to play Steve Jobs in Sony's upcoming biopic about the late Apple co-founder, screenwriter Aaron Sorkin has confirmed — and he didn't even need to audition to land the part.
"We needed the best actor on the board in a certain age range, and that's Chris Bale," Sorkin said in a recent interview with Bloomberg. (Watch a clip from the interview below/right.) Sorkin added that Bale "didn't have to audition — well, there was a meeting."
Sorkin's comments confirm recent reports that the 40-year-old English actor has been circling the role of Jobs, the charismatic tech innovator who gave the world the Macintosh, the iPod and the iPhone and also co-founded Pixar. (Sony did not immediately reply to a request for comment about Sorkin's interview.)
Danny Boyle ("Slumdog Millionaire," "Trainspotting") is to direct the untitled film, which is based on Walter Isaacson's bestselling biography "Steve Jobs." Sony optioned the book around the time of Jobs' death in October 2011.
The film is to begin shooting in the next couple of months, according to Sorkin, who won a screenwriting Oscar in 2011 with another tech story, the Facebook drama "The Social Network" (released by Sony). Sorkin indicated that the Jobs biopic will once again feature the sort of rapid-fire dialogue for which he is known.
"The role is an extremely difficult role," he said. "[Bale] has more words to say in this movie than most people have in three movies combined. There isn't a scene or frame that he's not in, and there's a tremendous amount of language. So it's an extremely difficult part, and he's going to crush it."
Bale is of course best known for his performance as Batman in Christopher Nolan's "Dark Knight" trilogy, but he has shown himself to be a committed and often chameleonic actor with movies such as "The Machinist," "The Fighter" and "American Hustle." He'll next appear on screen playing Moses in Ridley Scott's "Exodus: Gods and Kings," out Dec. 12.
Follow @ogettell for movie news
---