Is 'Capturing the Friedmans' becoming the new West Memphis Three?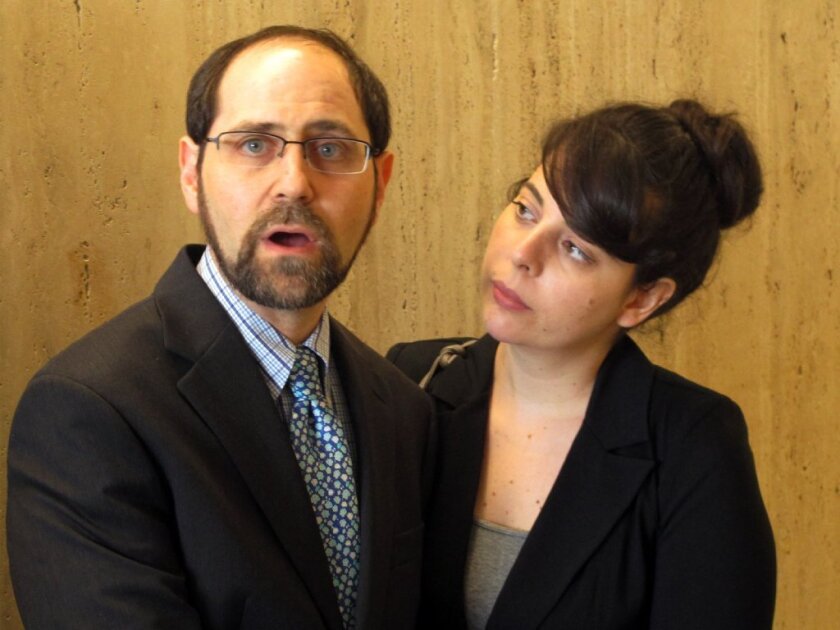 NEW YORK — When it came out a decade ago, "Capturing the Friedmans" riveted audiences with, among other things, its ambiguity: Did the documentary's Arnold and Jesse Friedman engage in the numerous acts of molestation that prosecutors alleged they did?
The position of Jesse Friedman in particular, was unclear. As filmgoers will recall, the younger Friedman, barely 19 at the time of the charges in 1988, pleaded guilty when he realized there was no chance of winning at trial — and went to prison for 13 years — but has otherwise steadfastly maintained his innocence.
The director of the film, Andrew Jarecki, now fully believes him, and has been embarking on an increasingly public campaign to overturn Friedman's conviction and remove him from the Megan's Law sex-offender registry.
PHOTOS: Billion-dollar movie club
"It's become clear to me that the ambiguity in the film has been replaced in my mind by how awful the police work has been and how disastrous the miscarriage of justice has been," Jarecki said.
The filmmaker was speaking at an appearance at the IFC Center with Friedman on Tuesday night. The screening and subsequent discussion, part of Thom Powers' Stranger Than Fiction documentary series, was meant in part to raise awareness for Friedman's situation.
Friedman, now 44, and his wife Lisabeth lead a fraught existence in a hardscrabble part of Bridgeport, Conn., the result of an inability to live in many other neighborhoods because of the literal and indirect consequences of being on the Megan's Law registry. They do not have any children, and Jarecki believes that doing so while being on the registry would be nearly impossible.
At the event, Friedman, quieter than in the film but still resolute, described his current job as "selling books online" but says the Megan's Law stigma has resulted in little chance for a higher-education degree or any kind of career. He said he was living a relatively low-profile life until June, when a new report from the D.A.'s office in New York's Nassau County returned his name to the spotlight.
PHOTOS: Greatest box office flops
That report concluded that the office had conducted itself properly 25 years earlier in bringing hundreds of counts against Friedman and his computer-teacher father of molesting children at their Long Island home.
But Jarecki, who noted acidly that the case demands an independent review and not one by the same office that brought the original charges, believes otherwise. And he said his experience since the releasing the film emphatically proves it.
The director said that, of the 13 people he talked to who had testified against Jesse Friedman, five have entirely recanted their testimony and said they had fabricated it because of pressure from a police officer or parent. Seven others have not outright recanted but have said they couldn't say whether what they testified happened actually took place.
Only one, the witness whom filmgoers will recall seeing in the movie reclining while wearing a pair of denim shorts, has explicitly stood by his testimony, though Jarecki notes that in the raw interviews his tale is rife with contradictions.
PHOTOS: Celebrities by The Times
Many of those who've recanted have opened up to Jarecki in the 10 years since the Oscar-nominated film came out, the director said, acknowledging they were affected by a kind of mass hysteria of child abuse cases in the 1980s as well as by police officers they said who would spend as many as seven or eight hours in their homes putting words in their mouths.
Jarecki said he understands some might be skeptical, particularly in a hot-button area like child abuse, that a man who pleaded guilty was in fact innocent. But he has no doubt.
So he and Friedman have continued the legal battle. In 2010, the Nassau County D.A.'s office agreed to conduct an investigation into the case, but then issued its report in June that the investigation was conducted fairly and that Friedman's conviction should stand.
In the summer, however, a judge ruled that the D.A.'s office must turn over "every scrap of paper" associated with the case as Friedman continues his bid to prove he was wrongfully convicted. The decision was stayed pending an appeal but a ruling is expected shortly. (Arnold Friedman died in 1995; his case is not part of this new effort.)
PHOTOS: Hollywood backlot moments
The June D.A's report also had what Jesse Friedman calls a mix of "completely false" and "outright slanderous claims."
"We're taking this opportunity to try and draw a line in the sand that just because you're the government doesn't mean you can go around and lie," Friedman said Tuesday.
Though Friedman did plead guilty, the Friedman matter shares a number of parallels with the case portrayed in "Paradise Lost," the 1996 Joe Berlinger-Bruce Sinofksy documentary about the so-called West Memphis Three, a trio of young men convicted of brutal murders in the Deep South as part of an alleged Satanic ritual. That film spawned two sequels, brought heavy amounts of attention to the case and eventually led to the freeing of Damien Echols and his two co-defendants in 2011. Friedman and Echols even share a lawyer, if not the same high-profile celebrity activists.
Jarecki said that he's not sure yet if the new material offers any further cinematic opportunities. (He's currently shooting a documentary about the accused murderer Robert Durst and has alternated that with the legal efforts on Friedman's behalf). The director has cut a new 25-minute piece with some of the new evidence. It was originally intended as a way of gathering material for the court. But it is being distributed to advocates of the cause and others who've joined the movement, dubbed Free Jesse, and may yet find a more commercial distribution outlet.
Jarecki also said that he may one day turn the material into a full-length sequel. But it probably wouldn't happen before any potential exoneration; without that, he said, he's not sure the story holds together as a piece of cinema.
He is hopeful, he said, that an exoneration will happen, just as he believes the fight to secure that exoneration is critical.
"You have people saying on the phone to you 'As God is my witness and on the lives of my two children, I was never sodomized or harmed, and I never witnessed anything like that,'" Jarecki said. "And when you get off the phone you realize [that the false accusations] had started to become an epidemic."
ALSO:
West Memphis Three freed in Arkansas
Movie review: "Capturing the Friedmans"
Chevron's and "Crude" director Joe Berlinger locked in a legal battle
Follow me on Twitter at https://twitter.com/ZeitchikLAT
---
Get the Indie Focus newsletter, Mark Olsen's weekly guide to the world of cinema.
You may occasionally receive promotional content from the Los Angeles Times.